India
'These are personal views, not held by centre of the party': Rahul Gandhi on Digvijaya's questions over surgical strike | India News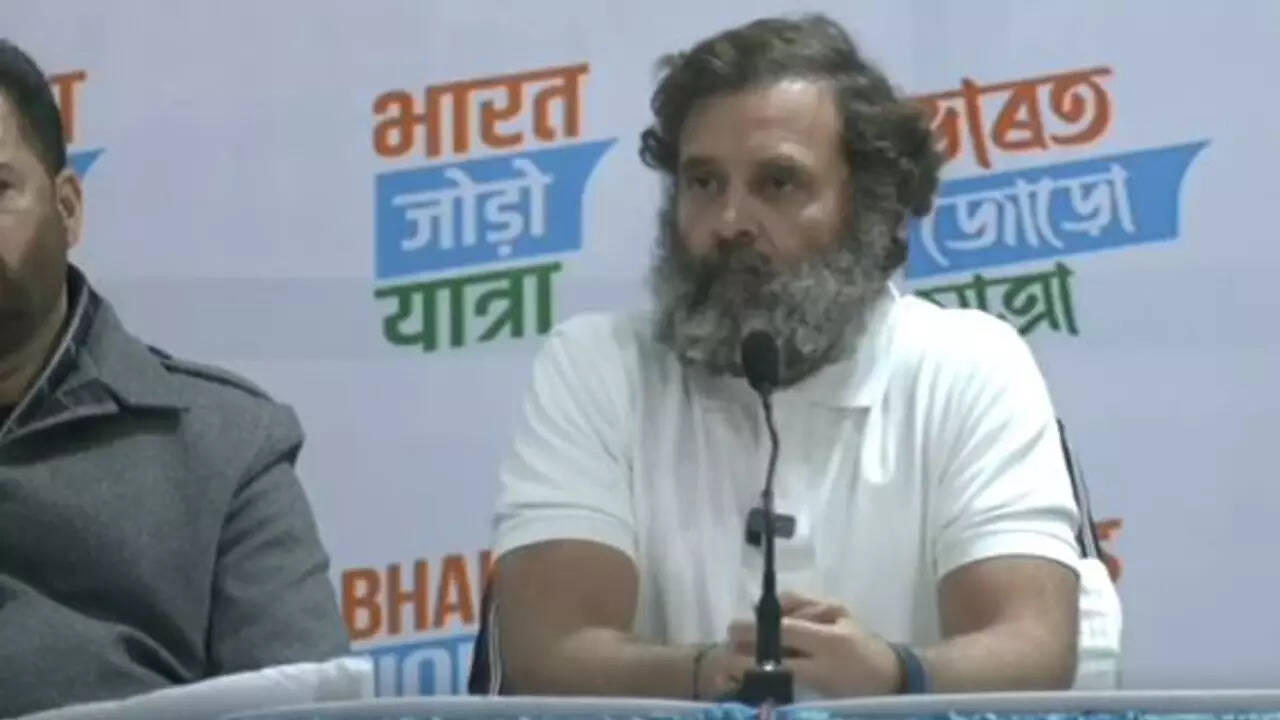 NEW DELHI: Congress leader Rahul Gandhi on Tuesday said that Digvijaya Singh's views questioning India's surgical strike are completely "personal" and not held by the centre of the party.
"We are a democratic party, not a dictatorship. These are his personal views, and we don't appreciate them," he said while distancing himself from the senior leader's remarks.
"I don't agree with the statement of Digvijaya Singh. It is crystal clear that we disagree with it. It is the official position of the Congress," Gandhi said.
He further added that the party leadership has utmost respect for the armed forces.
"Armed forces don't need to provide any proof. The stance of the Congress party is above the views of any leader" he added.
On Monday, Congress leader Digvijaya Singh targeted the Union government, alleging that it gave no proof of surgical strikes though it claimed to have killed many terrorists.
"They talk of surgical strikes. They claim to have killed so many people but no proof is given. They are ruling by peddling a bundle of lies," he said.
In a tweet in Hindi, he said, "From where did the terrorists get 300 kg of RDX in Pulwama incident? DSP Davinder Singh was caught with terrorists but then why was he released? We also want to know about the friendship between the prime ministers of Pakistan and India."
पुलवामा हादसे में आतंकवादी के पास ३०० किलो RDX कहॉं से आई? देवेंद्र सिंह डीएसपी आतंकवादियों के साथ पकड़ा गया लेकिन… https://t.co/7KTy2R9zB1

— digvijaya singh (@digvijaya_28) 1674469775000
In his video message attached to the tweet, Singh said 40 CRPF personnel sacrificed their lives in Pulwama, but this government has not been able to reveal from where three quintals of RDX came.
The BJP condemned his remarks, and said that such comments show that the Rahul Gandhi-led foot march across the country is 'Bharat Jodo Yatra' only in name while he and his party colleagues are working to "break" the country," BJP spokesperson Gaurav Bhatia said.
"It is essentially "Bharat todo yatra" he added.
(With inputs from agencies)

#personal #views #held #centre #party #Rahul #Gandhi #Digvijayas #questions #surgical #strike #India #News