Entertainment
The Truth: Rajkumar Santoshi's talk of making 'Andaz Apna Apna 2' is a fallacious yarn – Exclusive | Hindi Movie News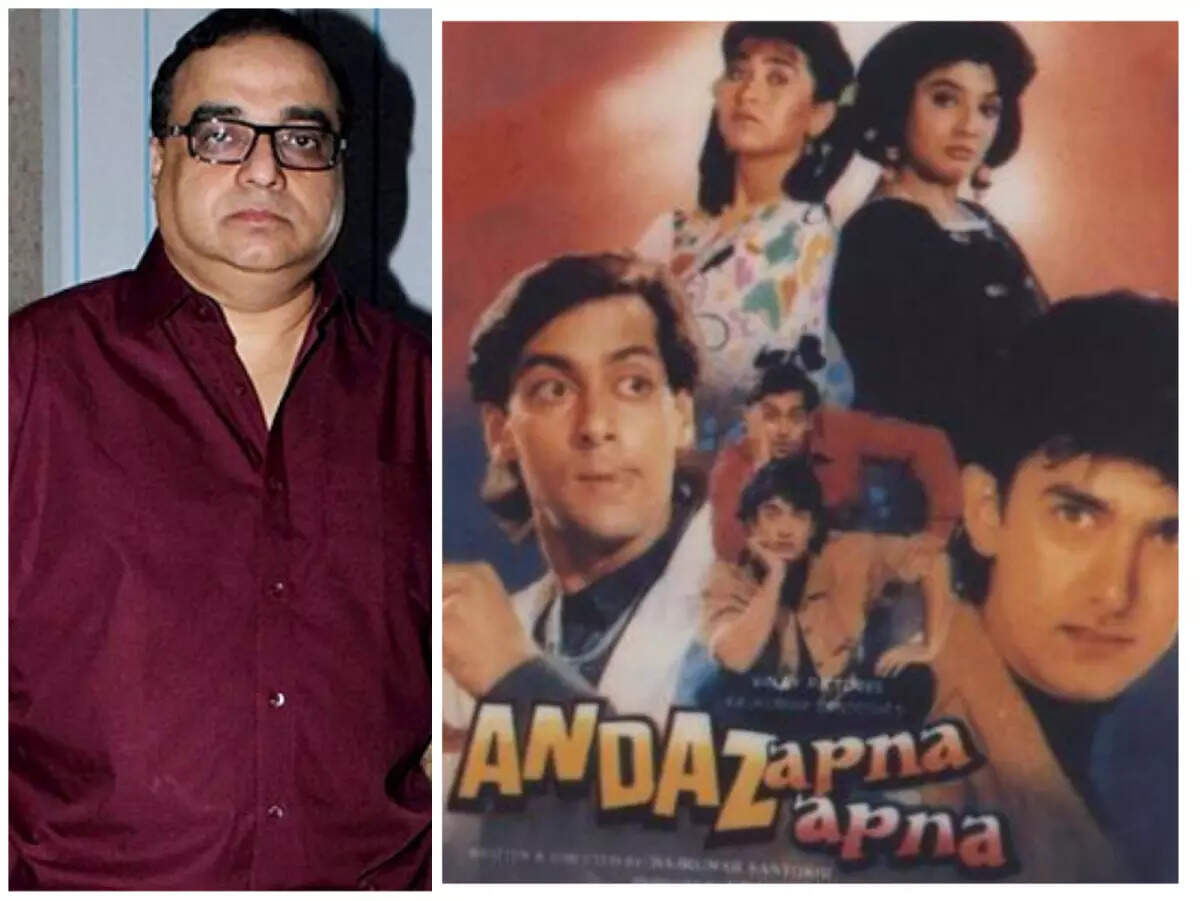 It should now be told once again. On January 16, ETimes was the FIRST to tell you that Rajkumar Santoshi had not even discussed making 'Andaz Apna Apna 2' with the film's (late) producer Vinay Sinha's family when he was painting the town red about it. When contacted, Vinay Kumar Sinha's daughter Priti Sinha had then told us, "Only we have the rights of 'Andaz Apna Apna' and the second part cannot be made without our family's consent. We are yet to hire the writer and director."
Post that, Santoshi kept quiet for a year for certain reasons but is now at it again. He has gone on record to say that he is working on a spiritual sequel of 'Andaz Apna Apna 2', titled 'Ada Apni Apni'. Well, well, well…
Vinay Sinha's entire family has been deeply hurt by Santoshi resurfacing with a similar false claim because at the moment, they are still hogwash. Santoshi has not touched base with any Sinha family member yet about the spiritual sequel.
A member of the Sinha family tells ETimes, "Santoshi's talk of making 'Andaz Apna Apna 2' is a fallacious yarn. He is simply using our brand, much to our annoyance, to promote his forthcoming film 'Gandhi Godse- Ek Yudh'. This is so wrong. He has no rights to make a sequel to 'AAA', and pray, what is a 'spiritual' sequel? He cannot use the name of our film so loosely. We have no plans of making any continuity product on 'AAA' with him, at least not yet, for sure."
So, that's that! Have you tuned in, Mr Santoshi?
Andaz Apna Apna' released in 1994, starred Aamir Khan, Salman Khan, Raveena Tandon and Karisma Kapoor in main roles.
#Truth #Rajkumar #Santoshis #talk #making #Andaz #Apna #Apna #fallacious #yarn #Exclusive #Hindi #Movie #News