India
Strategic meets, business roundtables on agenda as Aero India takes off today | India News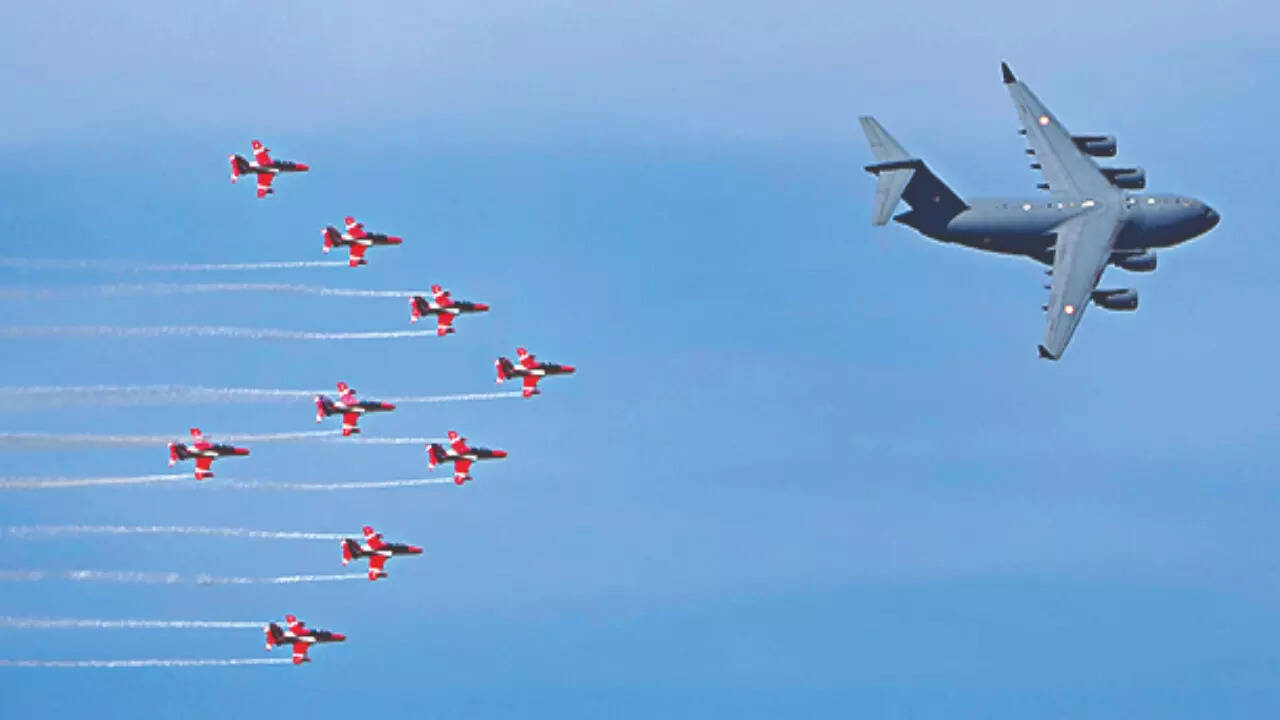 BENGALURU: Delegations from 32 countries, multiple defence CEOs and more than 800 exhibitors will participate in five-day Aero India 2023, which will see India push its self-reliance vision through a series of strategic meetings and dialogues.
The show, which will be inaugurated by PM Narendra Modi on Monday, will see a variety of aircraft perform for the audiences, besides a host of new technologies and products on display at exhibition halls. However, serious focus is likely on strategic meetings scheduled on the sidelines of the event. This edition will see defence minister Rajnath Singh hold a defence ministers' meet on the sidelines. Singh will also host CEOs of big defence companies.
Besides big meetings, several one-on-one meets, discussions at seminars, and industry-organised roundtables will be used by Indian officials and companies to further the country's interests in line with the Centre's focus on self-reliance. Enhancing India's defence exports and joint production of advanced technologies will be a key strategic focus at the show.
Said to be the largest-ever Aero India, this edition will see 32 defence ministers, 29 air chiefs and 73 CEOs of global and Indian firms participate. It will provide a renewed thrust to the Centre's efforts to create a vibrant and world-class domestic defence industry so as to achieve self-reliance in defence.
While the show will see multiple aircraft perform various manouvres, the DRDO's UAV Tapas-BH – Tactical Aerial Platform for Advanced Surveillance Beyond Horizon – making its debut is a significant development showcasing indigenous capability.
The major foreign and Indian exhibitors include Airbus, Boeing, Dassault Aviation, Lockheed Martin, Israel Aerospace Industry, BrahMos Aerospace, Army Aviation, HC Robotics, SAAB, Safran, Rolls Royce, Larsen & Toubro, Bharat Forge, HAL, BEL, Bharat Dynamics and BEML.
Over 100 aircraft, including LCA Tejas, F16 Viper, F/A 18 Super Hornet, Su-30, Rafale among the fighters, a host of HAL helicopters such as the LCH, LUH will also enthral audiences.

#Strategic #meets #business #roundtables #agenda #Aero #India #takes #today #India #News