India
Stone-pelting after BBC documentary 'screened' in JNU | India News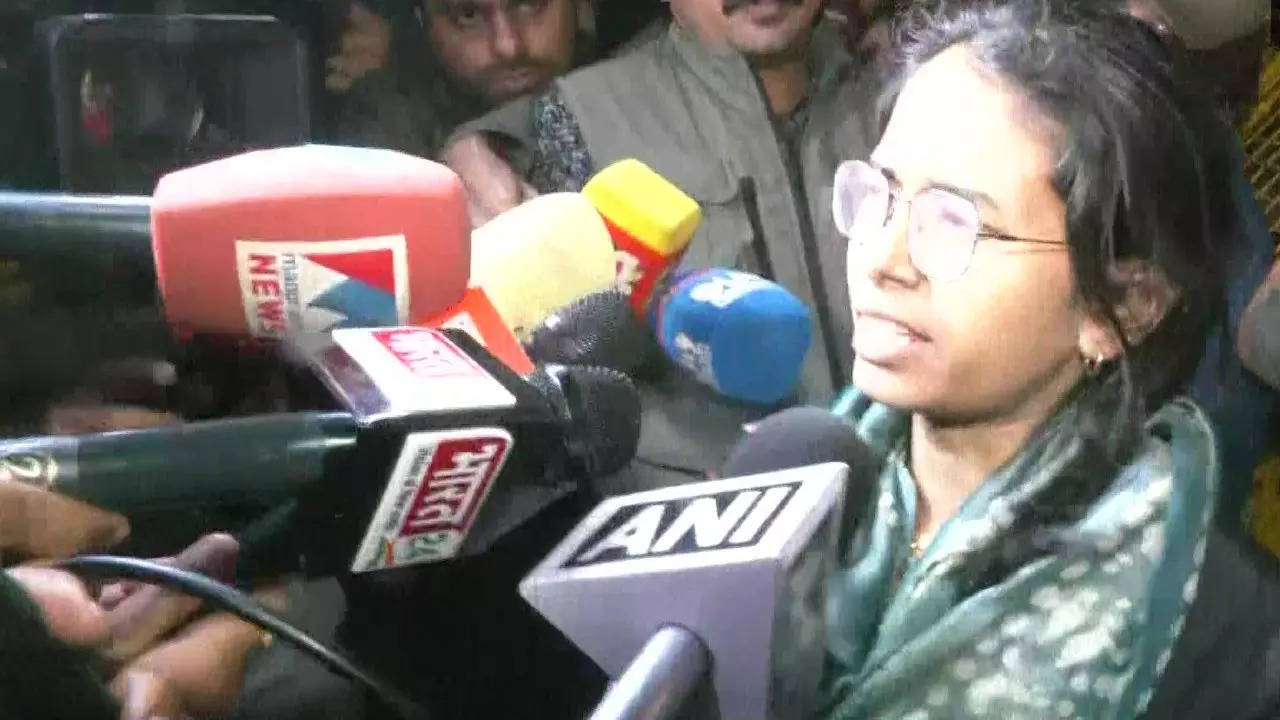 NEW DELHI: Amid pitch darkness and subsequent stone-pelting, the Jawaharlal Nehru University Students' Union (JNUSU) on Tuesday screened the BBC documentary on Prime Minister Narendra Modi. Groups of students watched the documentary on different laptops at the union office.
The move came after the administration, a day ahead, had issued an advisory asking the event to be cancelled citing possible disruption of "peace and harmony".
Addressing the crowd gathered at Teflas, the JNUSU office, student body president Aishe Ghosh said the administration "might shut one screen, we will watch on a thousand other screens".
Minutes before the screening of the documentary, electricity was snapped across the campus. The students' union, however, continued the screening by sharing QR codes and playing the documentary on laptops outside the union office.
"We believe that this country stands for democracy and every form of dissent is celebrated here. By taking this stance and disconnecting power supply, they chose to break our spirit and are trying to finish dissent. If you think that you'll end JNU's idea of dissent then that's not what's going to happen," Ghosh said.
Ghosh added, "You cannot snatch our spirit. This campus has been for JNU students since its inception and has always stood for struggle and resistance. We will watch the documentary together and this will be a public form of protest. We care about our democracy."
However, during the screening of the documentary, bricks were thrown in the direction where students were viewing the documentary.
Following a scuffle between groups of students, JNUSU took out a march to the university's main gate. With electricity still out close to 11pm, students said that they preferred to be safe at the gate.
Union members said that they would continue the protest at the gate till the power supply was restored.
Earlier, in response to the university administration's advisory, JNUSU said that the screening was a "voluntary action by students who wish to watch the screening".
The students' body sought details on the relevant ordinances and regulations which mandate seeking prior permission from the administration for a screening to be held.
"By screening the documentary or movie, we do not seek to create any form of disharmony. The purpose of the screening is only to watch the documentary on campus. Only the students with voluntary interest would take part in the screening," the response to the administration read.

#Stonepelting #BBC #documentary #screened #JNU #India #News