World
Sri Lanka to slash military by a third to cut costs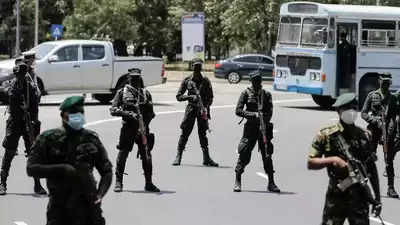 COLOMBO: Sri Lanka will slash its army by a third to 135,000 personnel by next year and to 100,000 by 2030, the state minister of defence said on Friday, as the country tries to cut costs in the face of its worst economic crisis in more than seven decades.
"Military spending is basically state-borne expenditure which indirectly stimulates and opens avenues for economic growth by way of assuring national and human security," Premitha Bandara Thennakoon said in a statement.
The aim of the move is to create a "technically and tactically sound and well-balanced" defence force by 2030, Thennakoon said.
The size of Sri Lanka's armed forces peaked between 2017 and 2019, with 317,000 personnel, according to World Bank data, higher even than that during the 25 year-long conflict with the Liberation Tigers of Tamil Eelam (LTTE) that ended in 2009.
The share of the defence sector in Sri Lanka's total expenditure peaked in 2021, at 2.31 per cent of gross domestic product (GDP), but fell to 2.03 per cent last year, according to Colombo-based think tank Verite Research.
The island nation of 22 million people has been forced to cut back on government expenditure after it slid into a deep economic crisis last year when foreign exchange reserves dried up.

#Sri #Lanka #slash #military #cut #costs