India
Soldiers to finally get new AK-203 assault rifles to replace old rifles | India News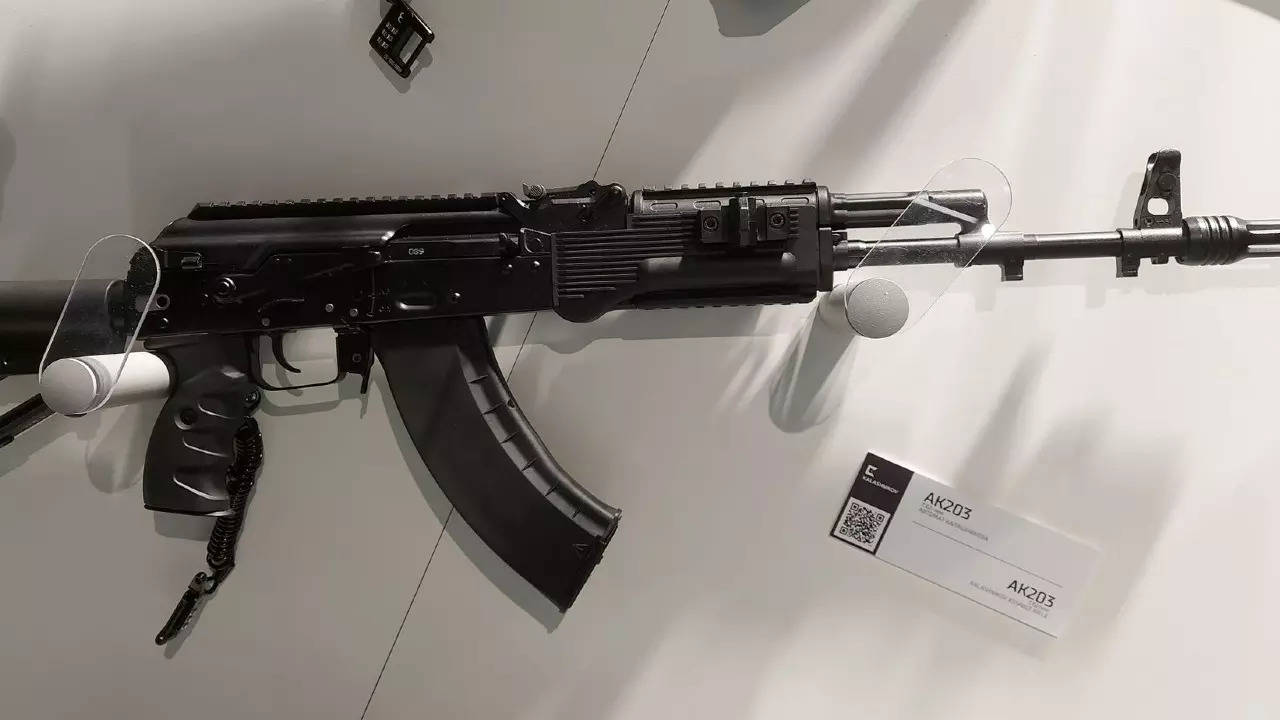 NEW DELHI: Army soldiers will now finally get modern assault rifles in bulk. The long-pending project to manufacture over six lakh AK-203 Kalashnikov rifles at the Korwa ordnance factory in Amethi district of UP has kicked off after being stuck over costing, technology transfer and indigenous levels.
The first lot of 5,000 AK-203 rifles, out of the total of 6,01,427 to be manufactured over a 10-year period for Rs 5,124 crore, will be delivered to the 12-lakh strong Army by March, as per General Manoj Pande.
The first 70,000 of the 7.62×39 mm calibre rifles, with an indigenous content ranging from 5% to 70%, will be delivered in 32 months, he said. The rest of the rifles, which have an effective range of 300-meter, are supposed to have 100% indigenous content.
The AK-203 project, through a joint venture called Indo-Russia Rifles Private Limited, was first announced in 2018 but was hit by huge delays due to costing, royalty, technology transfer and other issues, as was reported by TOI earlier.
Headed by a serving Major-General, the AK-203 rifle project will prove to be a major boost for the over 14-lakh strong armed forces, which have been demanding new assault rifles for well over 15 years now to replace the existing glitch-prone 5.56mm INSAS (Indian small arms system) rifles. The JV plans to export the rifles to other countries as well in the future.
The delay in the project had led the Army to import a limited quantity of 7.62x51mm assault rifles with "a longer kill range" from US firm SiG Sauer under the fast-track procurement route. But the bulk of the requirement is to be met through the AK-203 rifles.
The Ak-203 rifles are also part of the Army's long-delayed `future infantry soldier as a system' (F-INSAS), which is aimed at equipping soldiers with three primary subsystems.
The first is the AK-203 assault rifles, with day and night holographic and reflex sights mounted on the weapons as well as helmets to enable a 360-degree visibility and accuracy in operational conditions.
The second subsystem is protection through a specially-designed helmet and bullet-proof jacket, while the third consists of a communication and surveillance system. "F-INSAS is capable of being upgraded further by incorporating real-time data connectivity," an officer said.

#Soldiers #finally #AK203 #assault #rifles #replace #rifles #India #News