Entertainment
Shah Rukh Khan does his iconic pose as Pathaan's trailer plays at the Burj Khalifa
The trailer of Pathaan was played at the Burj Khalifa last night. During the spectacle, Shah Rukh Khan treated fans to his iconic pose and grooved to the film's track, Jhoome Jo Pathaan. 
Pictures of Shah Rukh Khan interacting with fans at the event have now gone viral. The star's manager shared glimpses of the event on her social media. In one pic, he can be seen spreading his arms to do his iconic pose.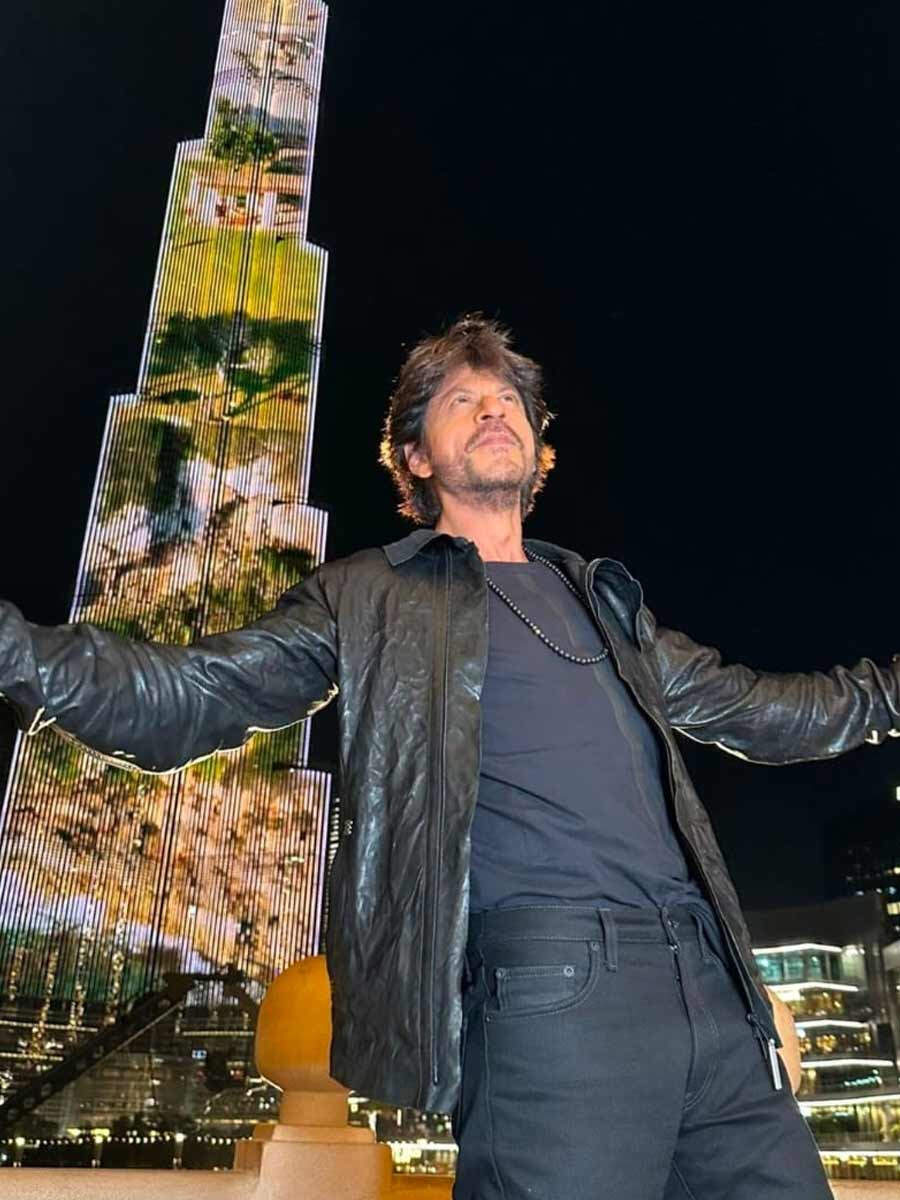 In another, he can be seen pointing to the Burj Khalifa as the trailer of Pathaan plays. 
Pathaan, directed by Siddharth Anand is a spy thriller set in a dystopian Middle East. It follows a RAW agent who sets out to protect his country from a terrorist outfit. The film also features Deepika Padukone and John Abraham in pivotal roles. 
Pathaan will mark Shah Rukh Khan's much-talked-about comeback to the big screen after four years. 

#Shah #Rukh #Khan #iconic #pose #Pathaans #trailer #plays #Burj #Khalifa