Hollywood
Romeo Beckham Moves to Premier League B Team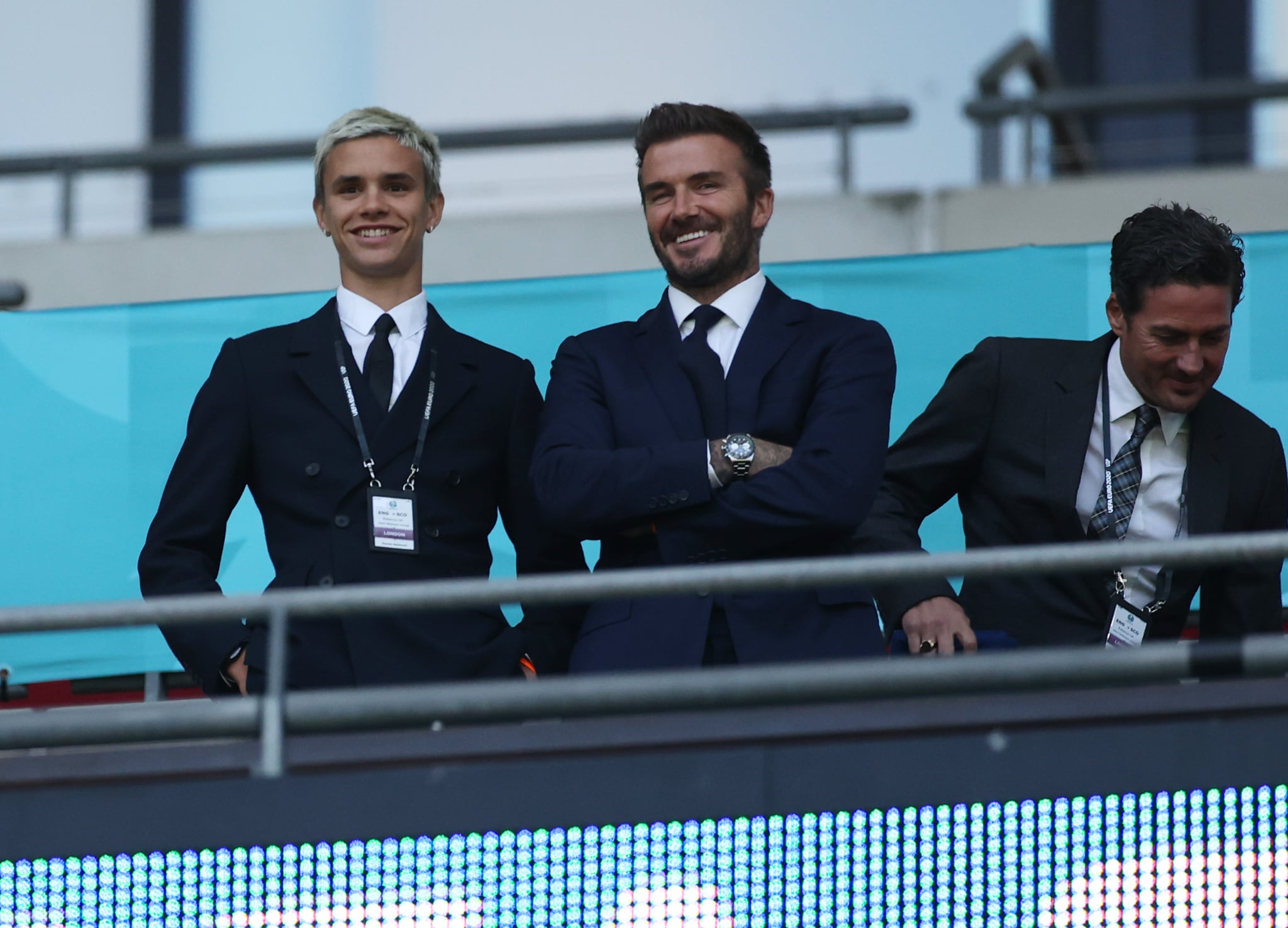 David Beckham's middle son appears to be following in his father's footsteps. On Jan. 7, Romeo Beckham announced he was joining Premier League Brentford's B team for the remainder of the season. His move is part of a short-term loan deal from Inter Miami II (which is owned in part by his father), where Romeo began his professional soccer career.
In a video posted on the Brentford team's website, Beckham spoke about his excitement to be playing soccer in England. "I'm very proud and very happy to be here," Romeo said. "I came here at the start to keep fit during the off-season. The chance then came to come on loan here, and I've never been so excited."
He added that he's "excited to see what the difference is from America to England" when it comes to playing soccer. "If you look at Brentford as a club, it's very positive, and it's a club that is on the rise very quickly. I'm very grateful to be here," Romeo added.
Meanwhile, David is in full proud-dad mode. On Saturday, he posted a photo of himself and Romeo holding up a Brentford jersey on his Instagram Story alongside a caption praising his son. "Exciting start to the year," he wrote. "Now the hard work & fun begins. Proud of you, mate."
Romeo shared the photo of him and his dad to his Instagram grid alongside two more photos of him in Brentford gear. "An exciting start to the year 🐝 Looking forward to the challenge," he captioned his post.
The 20-year-old footballer's comment section was quickly flooded with messages from family and friends congratulating him on his move. "Well done lil bro xx," Romeo's older brother, Brooklyn Peltz Beckham, commented. Gordon Ramsey added, "Congrats @romeobeckham ❤️." Meanwhile, Spanish soccer player Sergi Roberto wrote, "Good luckk!"
So far, Romeo is the only Beckham child who has shown an interest in playing soccer professionally. Victoria Beckham and David's eldest son, Brooklyn, has a passion for cooking, while 17-year-old Cruz and 11-year-old Harper are still young adults. However, as far as David is concerned, as long as his children are kind and happy, then he and Victoria will have done their job as parents right.
In a 2019 interview with British GQ, David said that his legacy won't be what he did on the soccer pitch — it will be his kids. "My real legacy, though, has to be my family, having four amazing children who are passionate, determined, polite, who are good human beings," he said. "Victoria and I always say that our family is our biggest accomplishment in life. We've been married for 20 years, and together for 23 years, so the love we have, the family we have, the careers that we've had, lives we have, that is our biggest accomplishment and I'm very proud of that."

#Romeo #Beckham #Moves #Premier #League #Team