Entertainment
Riley Keough reacts to her mother Lisa Marie Presley's demise; 5 things you need to know about latter
Lisa Marie Presley, the famous singer and songwriter passed away on January 12, Thursday at the age of 54. As per the reports, she breathed her last at her residence in Calabasas, California, after suffering a massive cardiac arrest. The singer had made a public appearance just two days before her shocking demise, at the 80th Golden Globe Awards. Lisa Marie Presley was laid to rest next to her son Benjamin Keough, who passed away in July 2020 at the age of 27, in the Meditation Garden at Graceland.
Riley Keough remembers her mother Lisa Marie Presley
The celebrated singer-songwriter's eldest daughter and popular actress Riley Keough reacted to her mother's untimely demise with a touching post on her official Instagram handle. Riley took to her Instagram page and shared an adorable throwback picture with her beloved mother Lisa Marie Presley, and captioned it with a heart symbol. In the black and white picture, the Mad Max: Fury Road actress, who is a little girl, and her famous mother are seen sharing a loving gaze.
Check out Riley Keough's Instagram post below:
Lisa Marie Presley's public memorial service
As per the latest updates, Lisa Marie Presley's public memorial service will be held on January 22, Sunday at 9 AM on the front lawn of Graceland. The memorial service, which is expected to be a celebration of the singer-songwriter's life, will be attended by her family members and close friends. The family has also reportedly decided to allow her fans at the memorial service, which will be live-streamed on the Graceland website. Lisa Marie's family also released an official statement ahead of the memorial service, thanking her fans and well-wishers for their undying support during these testing times. "Riley, Harper, Finley, and Priscilla are grateful for the support, well-wishes, and outpouring of love honoring their beloved Lisa Marie," reads the statement.
Here we present the 6 things you need to know about Lisa Marie Presley. Have a look…
1. Daughter of Elvis Presley
As you may know, Lisa Marie Presley is the only daughter of the celebrated actor-singer Elvis Presley and actress Priscilla Presley. Her parents got divorced when she was just 4 years old. Lisa Marie spent her childhood with her mother in California. But she also visited her father in Greeland frequently, and shared a close bond with him. After her father passed away, the then 9-year-old Lisa became a joint heir to his estate along with her grandparents. She became the sole heir to the estate at the age of 25. 
2. Survivor of sexual abuse
According to the reports, Lisa Marie Presley had a tough teenage and was a survivor of sexual abuse. Shortly after her father Elvis Presley passed away, Lisa's mother Priscilla started dating actor Michael Edwards. In her interview with Playboy magazine in 2003, the singer-songwriter revealed that she was sexually abused by her mother's boyfriend Edward. She said that he used to enter her room in an intoxicated state, and abused her.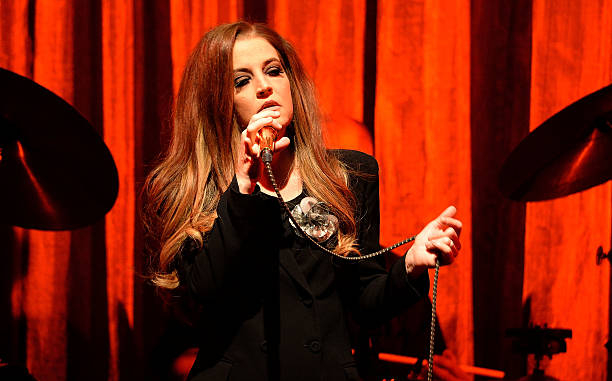 3. The illustrious career
Lisa Marie Presley released her debut music album To Whom It May Concern in April 2003 and it reached the No.5 position on the Bill Board's album chart. On the 30th death anniversary of her father Elvis Presley, Lisa Marie recorded a posthumous "duet" with him for his highly popular song 'In the Ghetto'. Later In 2018, Lisa Marie Presley was featured on the title track of the compilation 'Where No One Stands Alone', which is a collection of her father's gospel songs.
4.  Relationships and marriages
For the unversed, Lisa Marie Presley had a turbulent love life, and married four times. Her first marriage was with Danny Keough in 1988, and the couple has two kids – daughter Riley Keough and late son Benjamin Keough. She was later married to pop sensation Michael Jackson, Nicholas Cage, and Michael Lockwood. She has twin daughters, Finely Aaron Love Lockwood and Harper Vivienne Ann Lockwood with her last husband, Michael Lockwood.
5. Death of her son
Lisa Marie Presley's son Benjamin Keough died by suicide at the age of 27, in California. As per the reports, Benjamin breathed his last on July 20, 2020, after he shot himself with his personal gun. Her only son's tragic death left Lisa Marie Presley devastated, and took a toll on her health. 
ALSO READ: Lisa Marie Presley passes away at 54; 6 things to know about Elvis Presley's daughter

#Riley #Keough #reacts #mother #Lisa #Marie #Presleys #demise