Entertainment
Raveena Tandon, MM Keeravani, Zakir Hussain to be honoured with a Padma Shri this year | Hindi Movie News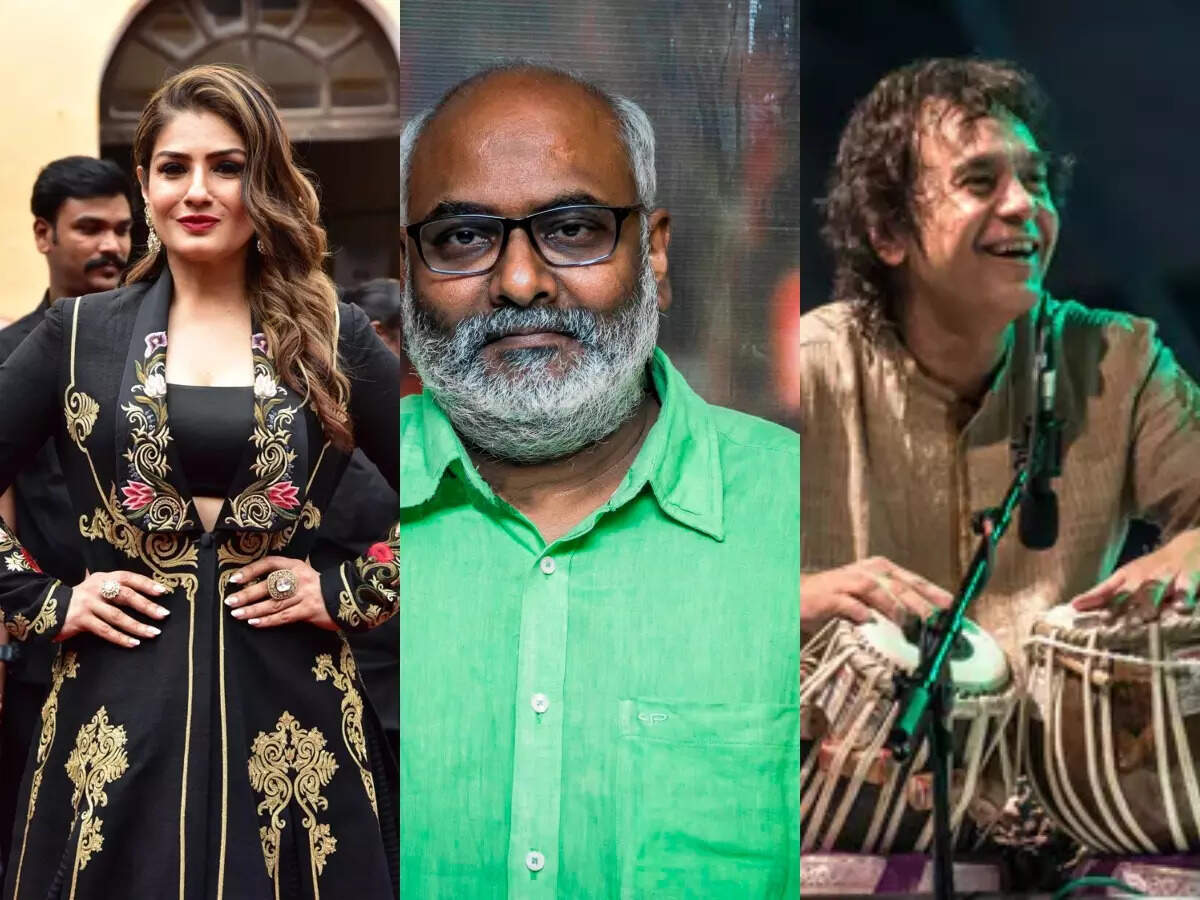 Padwa award is one of the highest civilian award in the country and has three categories – Padma Vibhushan, Padma Bhushan and Padma Shri. Every year, these awards are announced on the occasion of Republic day and the list of the 2023 awards has been announced.
This year also, several artists from the entertainment and art industry have been chosen and will be conferred with a Padma Shri. Singer Suman Kalyanpur who has been working since the year 1954 and known for several songss in movies like 'Noor Jahan', 'Pakeezah', 'Dil Ek Mandir' will be awarded a Padma Shree. Raveena Tandon is also in the list of the Padma award winners this year.
Composer MM Keeravani, who has been winning hearts globally and just won a Golden Globe will also receive this honour from the Government of India. Keeravani has also been nominated at the 95th Academy awards and is in the race for the Oscars.
Legendary Zakir Hussain is also one of the awardees.
The Padma awards are always conferred by the President of India at a ceremony held at Rashtrapati Bhavan. It is usually held around March or April every year. This year, 19 awardees in this list are women. The list comprises 6 Padma Vibhushan, 9 Padma Bhushan and 91 Padma Shri Awards.
#Raveena #Tandon #Keeravani #Zakir #Hussain #honoured #Padma #Shri #year #Hindi #Movie #News