Entertainment
Puneeth Rajkumar's biggest statue unveiled in Bellary | Kannada Movie News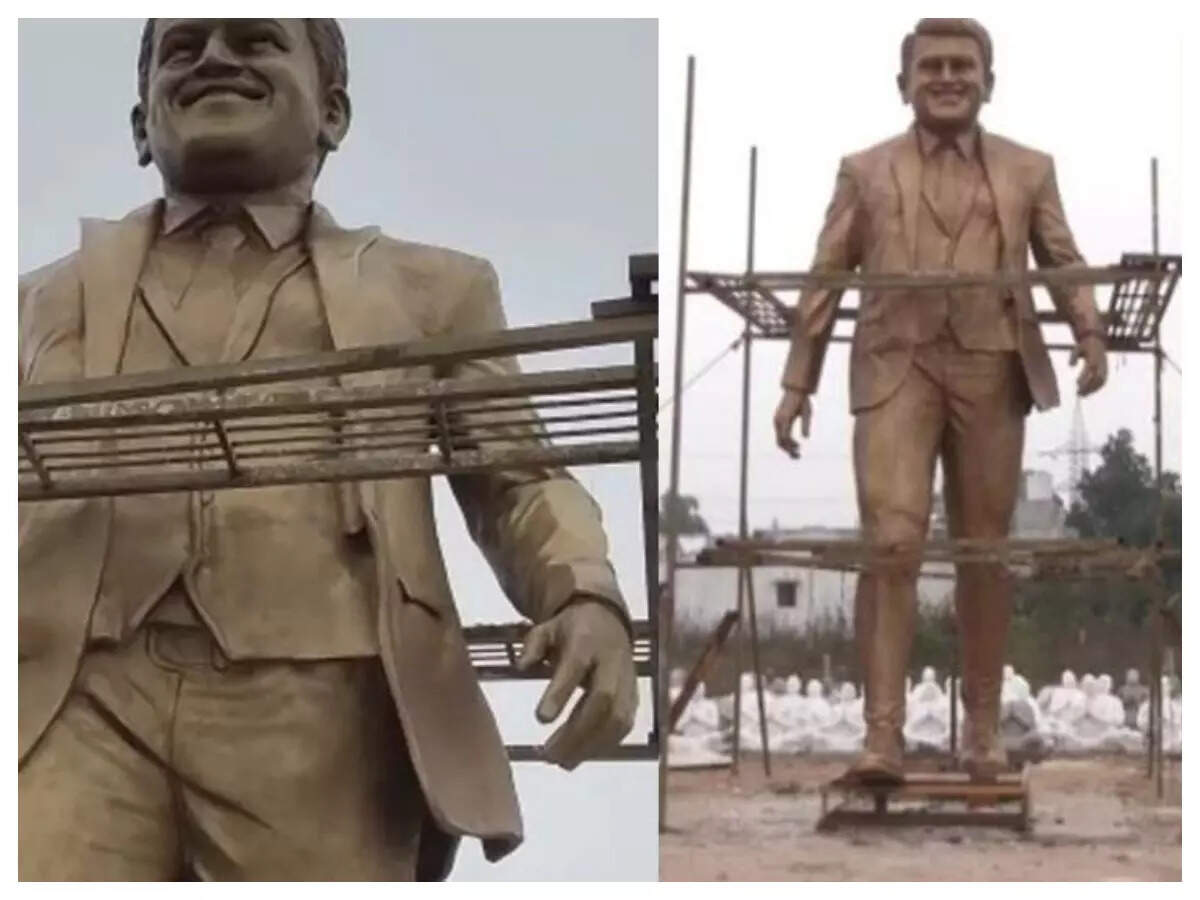 Though Puneeth Rajkumar is not alive today the love from the fans keeps proving he's been living in their hearts forever. In Bellary the late actor Puneeth Rajkumar's statue has been unveiled, in Karnataka. This is the biggest Puneeth Rajkumar statue and the same was unveiled in the presence of Puneeth's wife Ashwini and his brother Raghavendra Rajkumar. Reportedly, this statue's inauguration is part of the Bellary Utsava that's currently on in Bellary.
For this special occasion, Raghavendra Rajkumar, Ashwini Puneeth Rajkumar, Bellary City MLA G. Somasekhara Reddy, Municipal Corporation Mayor M. Rajeshwari, Buda President Maruthi Prasad, District Collector Pawan Kumar Malapati, District Superintendent of Police Ranjith Kumar Bandaru, G.P.M. CEO G. Lingamurthy, Assistant Commissioner Hemant were present. , ADC Manjunath, Corporation Commissioner G. Rudresh and others were present as well.
There's a lot of significance in this Puneeth's statue. The statue's height is 23 feet. The statue is made using iron and fiber. The statue's total weight is 3000 kgs of which 1000 kgs of iron is used. The total cost of the statue is Rs. 22 lacs, states a report.
It is also mentioned in the report that the statue has been made by Jeevan and his team from Shivamogga district. Jeevan and his 15-member team have worked on the statue for 3 months day and night. Jeevan and his team are famous for doing Ganesha statues and another achievement of their works is doing Yash statues in the 'KGF' film. To bring this statue from Shivamogga to Bellary, a 40 feet truck was brought in to bring the statue to Bellary.
The statue is surely going to be a tourist attraction for people coming to Bellary and seeing the statue once at least. That's the love and affection the late actor Puneeth Rajkumar earned from the people of Karnataka through his illustrious career.
Also Read:
#Puneeth #Rajkumars #biggest #statue #unveiled #Bellary #Kannada #Movie #News