World
PTI has no contact with new military leadership: Imran Khan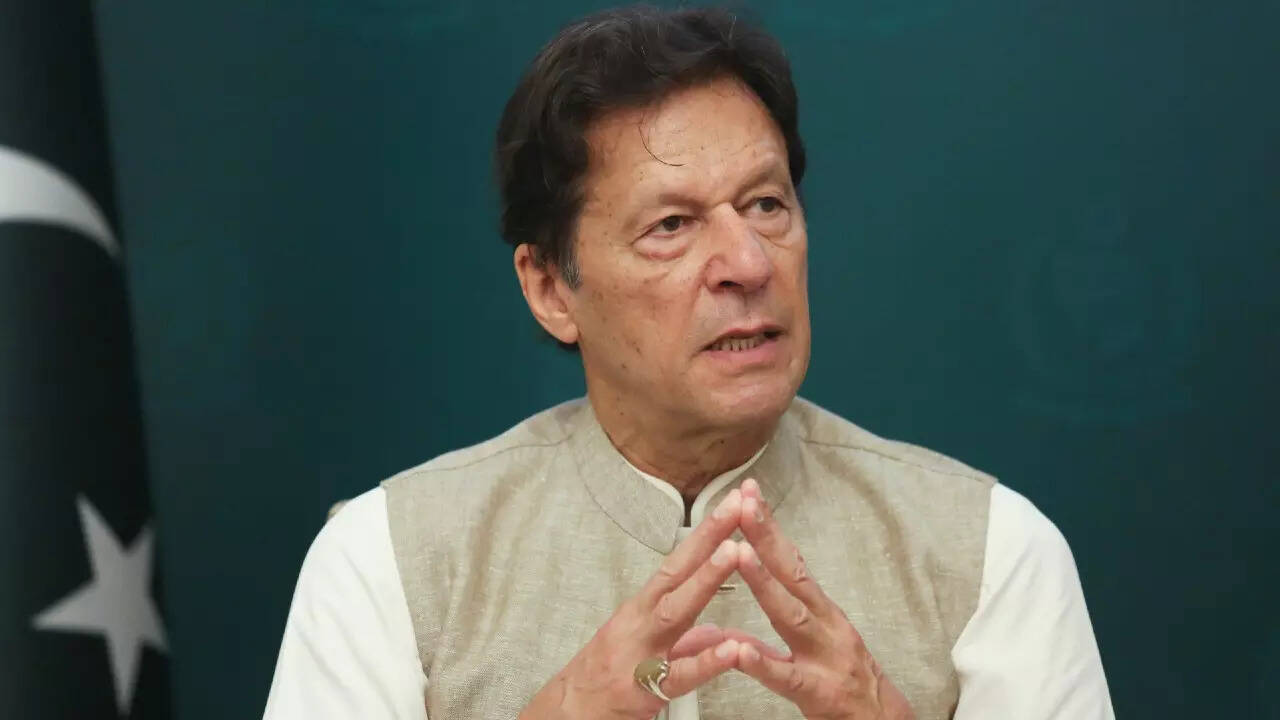 ISLAMABAD: Pakistan Tehreek-e-Insaf (PTI) chairman Imran Khan on Wednesday said that currently his party has no contact with the new military leadership, Pakistan based The News International newspaper reported.
Khan said that he has no links with the current Pakistan army chief, General Syed Asim Munir and claimed that the general elections will take place in April 2023.
He blamed the former army chief Gen (retd) Qamar Javed Bajwa for helping the present Pakistan government in ruling the country and said that now, the government will be forced to hold the general elections in April.
"When they came to power, they ended their corruption cases worth Rs1,100 billion," he said, as quoted by The News International newspaper.
He blamed the incumbent government for the country's economic crisis and said that Pakistan's economic conditions were never like this, emphasising that fair and transparent polls were the only solution to these problems.
"The current government led by Prime Minister Shehbaz Sharif has come to power through horse trading," Khan said.
According to the PTI chief, the coalition rulers kept themselves above the law and ended the corruption cases that they were booked in years ago. "Shehbaz Sharif, Nawaz Sharif, Asif Zardari and Maryam Nawaz, all of their cases have been forgiven," he said, as quoted by The News International newspaper.
Khan said that PTI sacrificed two assemblies, Khyber Pakhtunkhwa and Punjab to move towards free and fair elections. "Now this government will be forced into holding elections in April."
He said that no investor or business person trusts the government and neither do foreign investors.
"Pakistan has been plunged into a quagmire. To save the country from a Sri Lanka-like situation, we need free and fair elections," Khan said.
Khan recently said that "establishment is a reality" and "above the law." Speaking on the existence of the establishment in the country's politics, Khan said that the situation in Pakistan will improve when the establishment starts working for the rule of law, Daily Times reported.
"The establishment is a reality and it is above the law. The situation [of the country] will improve when it starts working for the rule of law," Daily Times quoted Imran Khan as saying.
The PTI chairman said that political engineering continues to exist and stressed that his party will resist if attempts to reduce the mandate are made in Punjab, Daily Times reported. He said that the members of his party were provoked against him and were asked to become part of the Pakistan People's Party (PPP) and Pakistan Muslim League-Nawaz (PML-N).

#PTI #contact #military #leadership #Imran #Khan