India
Proper environment for sports created in past 8 years: PM Modi | India News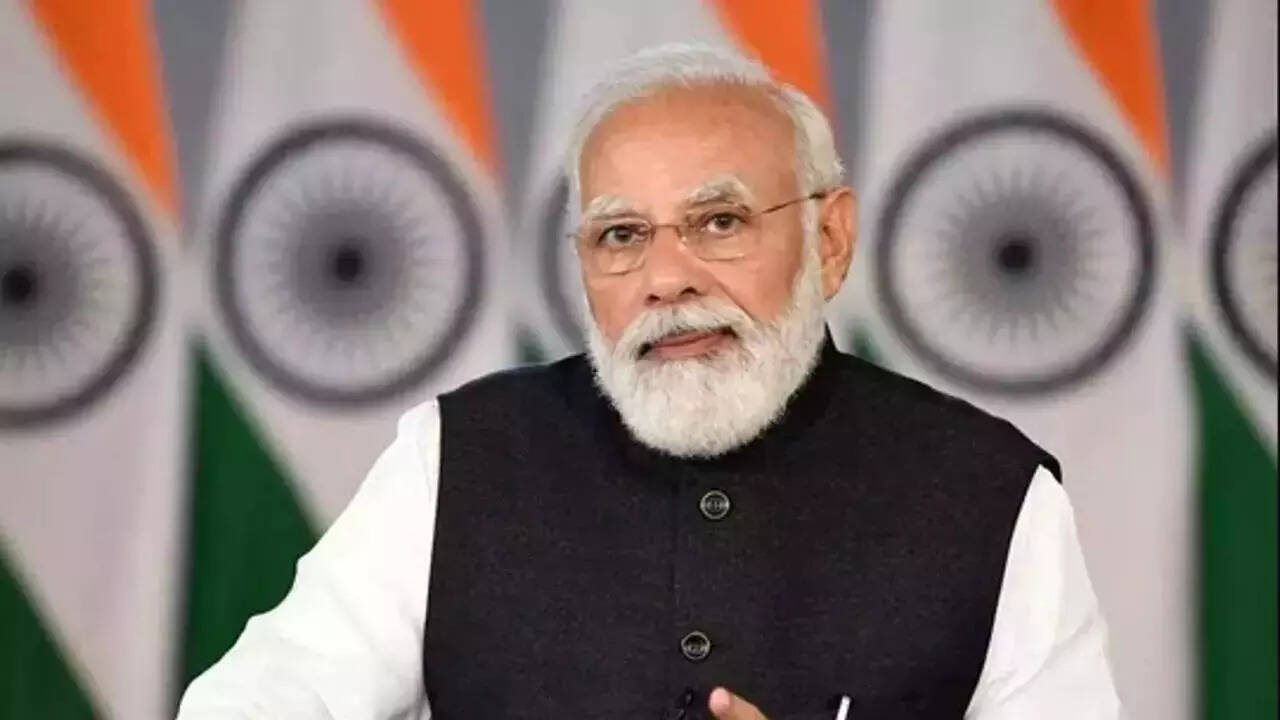 LUCKNOW: Prime Minister Narendra Modi on Wednesday raised concern over the projection of sports as mere extra-curricular activity, which hardly had any relevance in the development of students and youth.
"This perception has caused severe damage to the future of sporting capabilities and talent in the country," he said while virtually addressing a gathering during Saansad Khel Mahakumbh organised in Basti on Wednesday.
The event is being organised in 200 parliamentary seats across the country.
Insisting that it was only in the past eight years, since 2014, that a proper environment has been created for sports, Modi said that now many more youths are taking up sports as a career.
"This has not only led to higher fitness levels but has also given shape to the feeling of team bonding, personal improvement and professional growth amongst the youth," he said.
Asserting that the sports were now getting the desired social recognition, Modi said that the change was good for society as a whole.
"The change in people's perception is showing up in the achievements of the country," he said, pointing out how Indian sportspersons performed well in various sport tournaments, including Olympics and Paralympics.
Maintaining that this was just a start, PM Modi said that sports was not only a talent but also a sankalp (vow).
The PM pressed for holding regular tournaments which would help in strengthening the abilities of players. He said that it was under a drive that more and more sporting events were being organised in the country. He pointed out that under the `Khelo India' scheme, around 2,500 sportspersons were being provided Rs 50,000 every month. Likewise, the government is setting up 1,000 district centres under the `Khelo India' scheme across the country, he said. "Also, the playgrounds are being geo-tagged so that sportspersons do not face any problems," PM Modi said.
He added that the sportspersons aspire to get adequate training, resources, technical knowledge and international exposure. "The government is laying great stress on the selection of players through a transparent process," he said.
The PM further said that sports universities, including the one in Meerut, are being set up to promote sports as a career. "The 'Fit India movement' has also played a vital role in improving the fitness of youth and sportspersons," he said, exhorting people to inculcate the practice of doing yoga to shore up their fitness levels.
Modi, meanwhile, termed 'Saansad Khel Mahakumbh' as an event that would provide the much-needed opportunity to scale up sporting capabilities at the local level and help the government identify talented youth. The PM said that the well-performing sportspersons in the rural areas are being chosen by the Sports Authority of India.

#Proper #environment #sports #created #years #Modi #India #News