India
PM Modi's speech to be highlight at BJP meet on last day | India News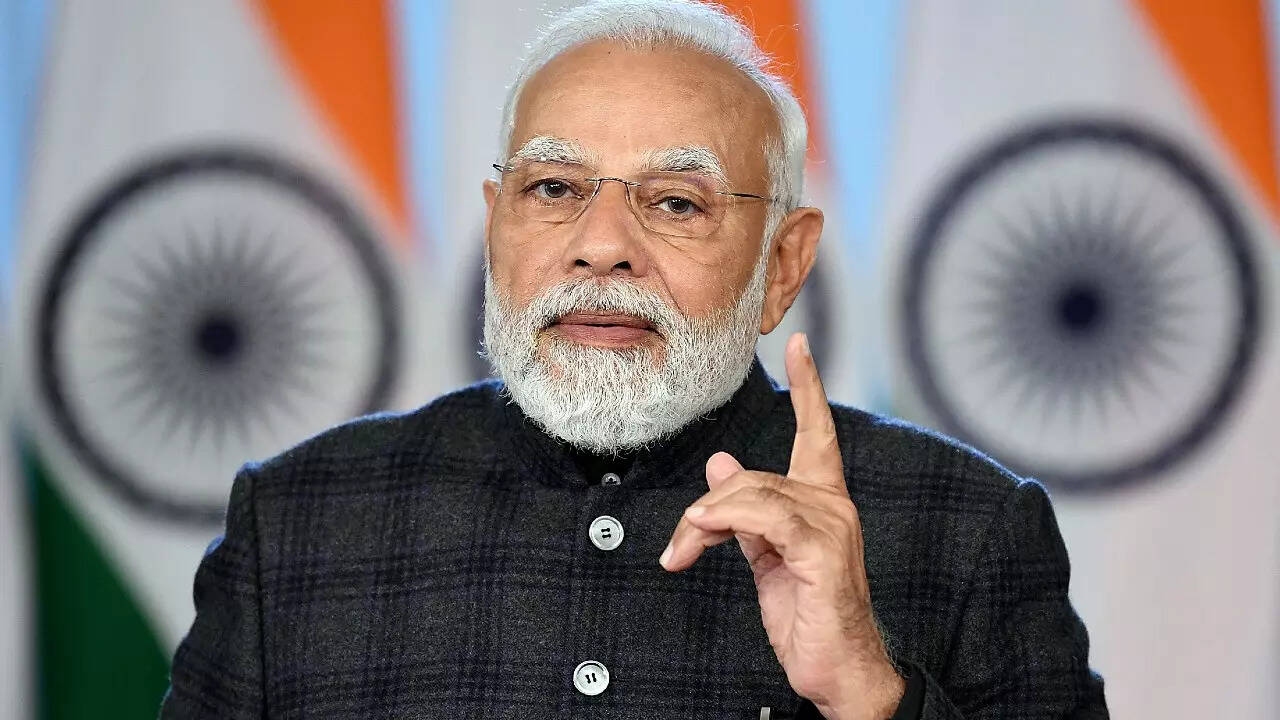 NEW DELHI: Prime Minister Narendra Modi is expected to outline the political roadmap for the BJP in the run up to a string of state assembly polls this year and the 2024 Lok Sabha election as the party's national executive gets under way on its second and last day on Tuesday.
PM Modi is scheduled to speak in the valedictory session of the meeting where around 350 BJP leaders from across the country, including Union ministers and chief ministers, have gathered to deliberate over the party's electoral strategy, organisational issues and other matters of political significance.
Gujarat BJP president CR Paatil, who led it to the highest ever tally for any party in the recent state assembly polls, may also make some remarks.
Senior leaders, including Modi and BJP president JP Nadda, have asked other state units to take a leaf out of the party's campaign in the western state.
Starting from Tripura, Nagaland and Meghalaya, assembly polls are expected to be held in Karnataka followed by Rajasthan, Madhya Pradesh, Chhattisgarh, Mizoram in one go and then in Telangana in 2023.
On the first day of the meeting on Monday, Nadda exhorted party leaders to ensure its victory in all nine state assembly polls slates for this year.
He said the Modi-led government has ensured India's all-round progress and expressed confidence of the party's victory prospects in the polls, including the Lok Sabha election.
The political resolution proposed at the meeting on Monday accused the opposition of running a negative campaign over several issues against the government and launching "personal attacks" on PM Modi, and asserted the that Supreme Court verdicts exposed it.

#Modis #speech #highlight #BJP #meet #day #India #News