India
PM Modi wears multicolour Rajasthani turban symbolising India's diverse culture on Republic Day | India News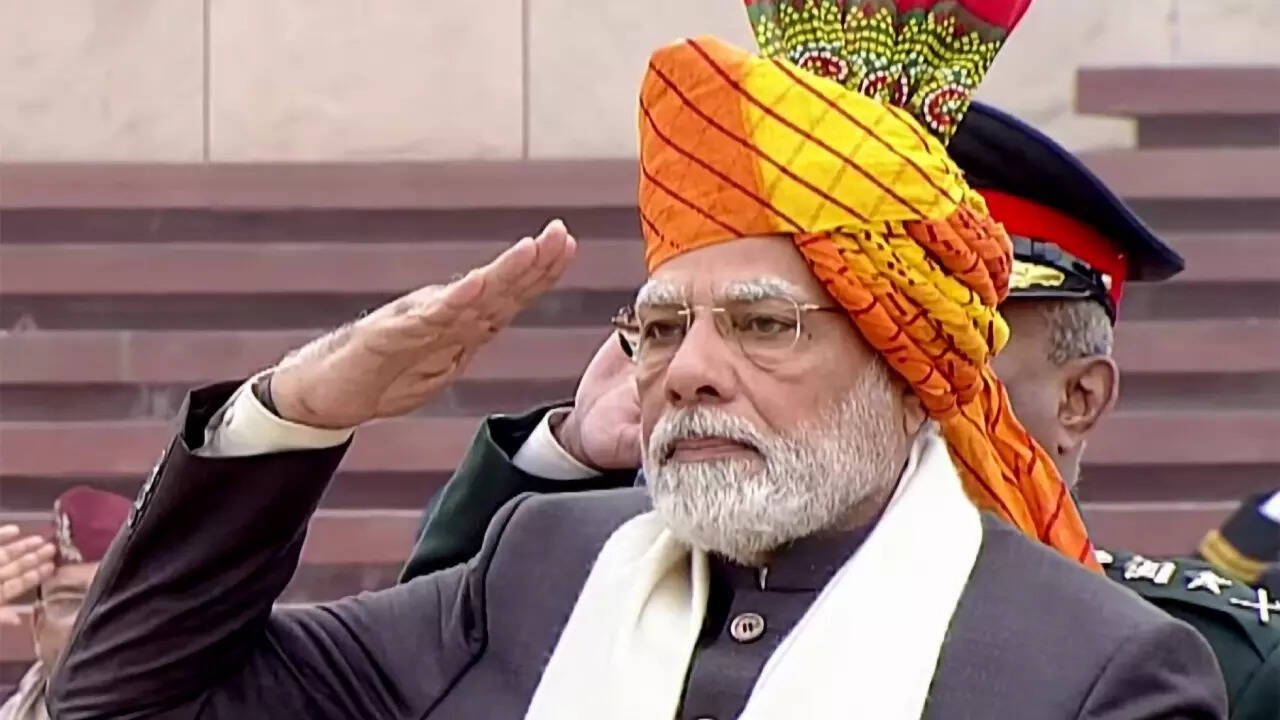 NEW DELHI: On the occasion of India's 74th Republic Day on Friday, Prime Minister Narendra Modi donned a multicolour Rajasthani turban, which symbolises the diverse culture of the country.
He arrived at the National War Memorial in Delhi before the Republic Day parade began. He was seen pairing the turban with a white kurta, black coat and white pants, along with a white stole around the neck.
The Republic Day celebrations commenced with the homage ceremony at the National War Memorial where he paid floral tributes to fallen heroes by laying a wreath.
Later, PM Modi and other dignitaries headed to the saluting dais at Rajpath to witness the Republic Day parade.
Last year, the Prime Minister had sported a traditional Uttarakhand cap, embellished with a Brahmakamal-inspired brooch. Brahma Kamal is the state flower of Uttarakhand that the PM uses whenever he visits Kedarnath for pooja.

#Modi #wears #multicolour #Rajasthani #turban #symbolising #Indias #diverse #culture #Republic #Day #India #News