India
PM Modi interacts with Agniveers, defence minister Rajnath Singh attend event | India News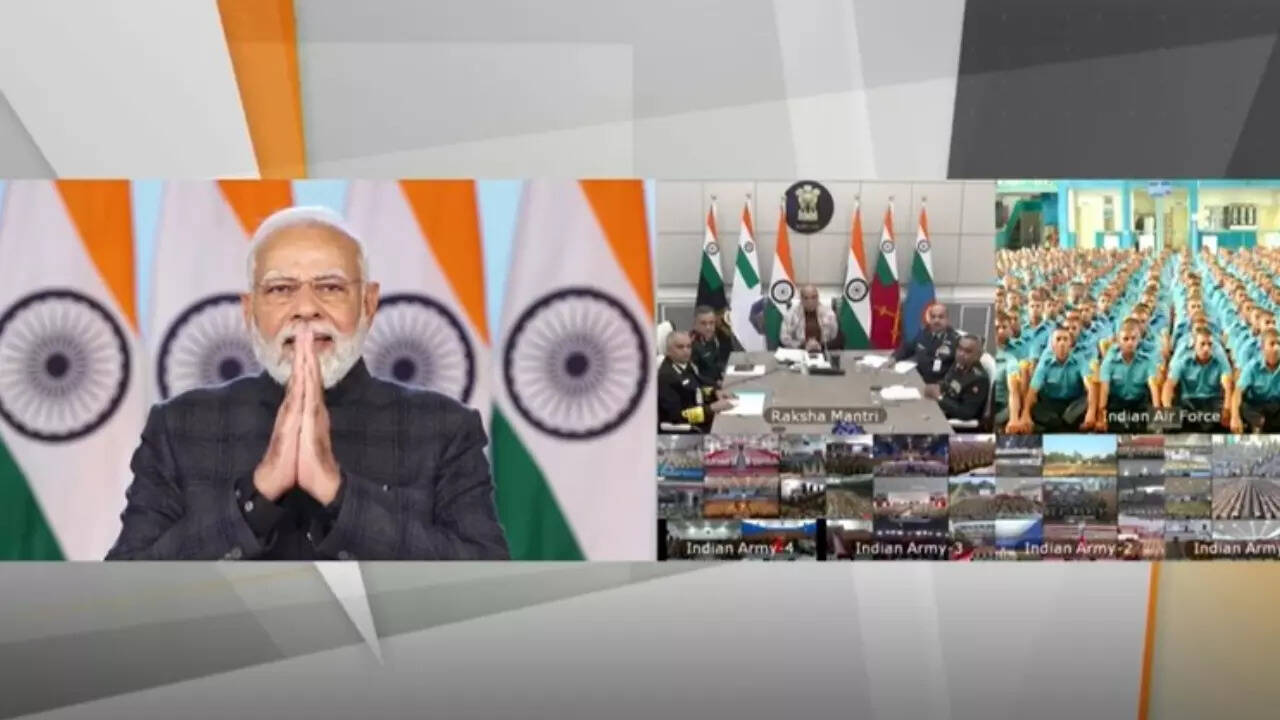 NEW DELHI: Prime Minister Narendra Modi on Monday interacted with the first batch of Agniveers. These youth are among the initial teams of recruits under the short-term induction programme for the Indian armed forces.
Union defence minister Rajnath Singh also attended the event.
The Agnipath scheme, unveiled on June 14, lays out rules for the recruitment of youths in the armed forces.
According to these rules, those between 17-and-a-half and 21 years of age are eligible to apply and they would be inducted for a four-year tenure. The scheme allows 25 per cent of them to be granted regular service subsequently. After the scheme was unveiled, protests erupted in several states against the scheme.
Later, the government extended the upper age limit to 23 years for recruitment in 2022.
Despite criticism from opposition parties, the Centre has maintained the exercise would make the Indian armed forces more youthful and cater to its current needs.
Defence minister Singh recently termed the Agnipath scheme "game-changing". It will act as a "force multiplier" in transforming the Indian armed forces into one of the best in the world, with a youthful, high-tech and combat-ready military to face future challenges.

#Modi #interacts #Agniveers #defence #minister #Rajnath #Singh #attend #event #India #News