Entertainment
'Pathaan' stands behind 'Baahubali: The Conclusion', will put up 5-6 lakh admits by the end of its advance booking | Hindi Movie News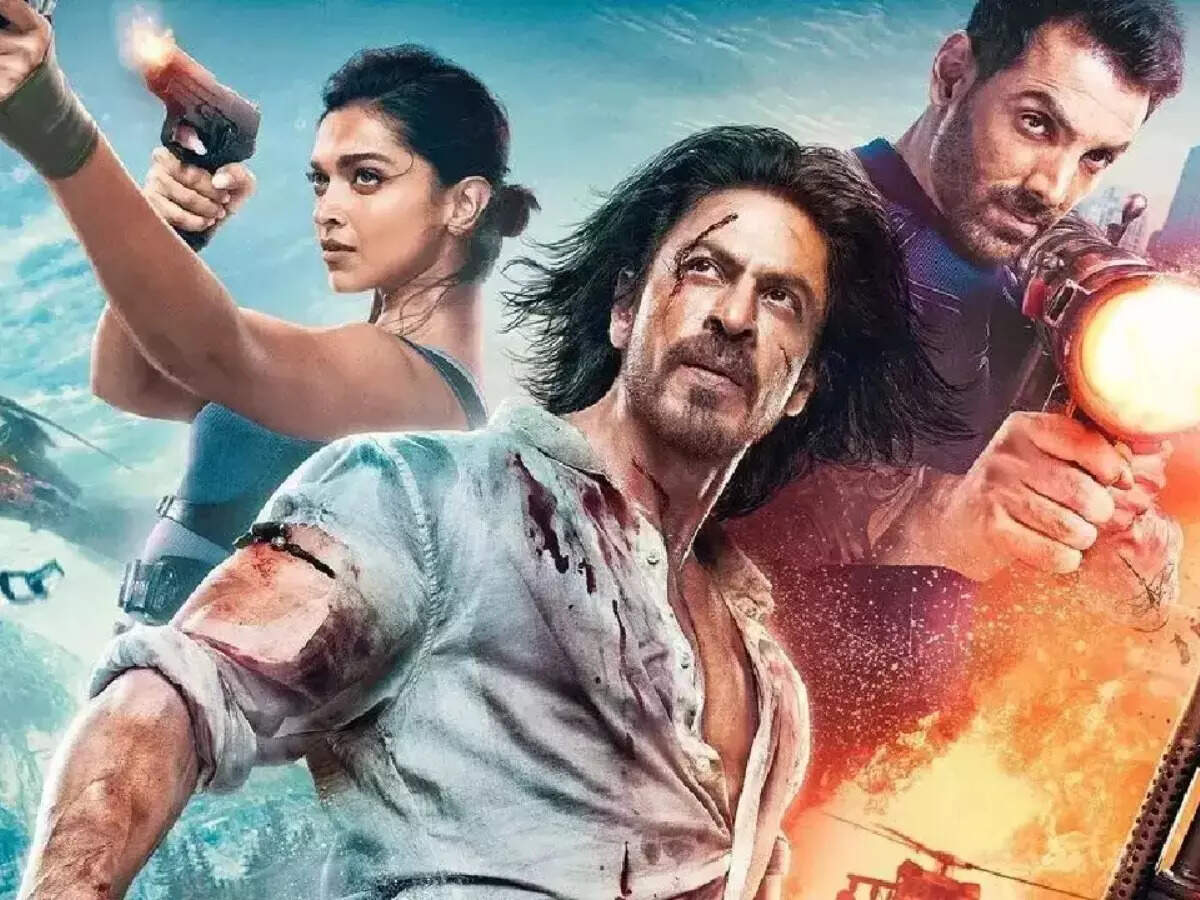 The advance bookings of 'Pathaan' have broken all the records and the film has recorded a never-seen-before number. But even when it comes to footfalls, the film has seen an all-time high and will only stand behind 'Baahubali: The Conclusion'.
As per trade website boxofficeindia.com, up to 5.6 lakh admits at the national multiplex chains can be expected by the end of its advance booking. This is the second highest number of admits ever recorded in the multiplex chains after 'Baahubali: The Conclusion'.
If these footfalls don't give a clear picture, then, the numbers of the advance booking have already broken all the record. Again, it would come second behind 'Baahubali' and put aside all the other films which had released on a holiday. In case of 'Pathaan' though, it's not releasing on a holiday. It's releasing a day before republic day.
Trade predicts that the first weekend collection of this Shah Rukh Khan-Deepika Padukone starrer can be over 50 crore nett. That will also set an all-time record. It's also expected that the film makes an opening day record but that shall be known by the end of its day 1. This has led to a lot of confidence and a happy wave within the industry.
Ajay Devgn also lauded the film today and admitted that the entire industry should be wholeheartedly happy if 'Pathaan' does well and if it's recorded the highest advance opening because the industry is one by the end of the day.
#Pathaan #stands #Baahubali #Conclusion #put #lakh #admits #advance #booking #Hindi #Movie #News