Entertainment
Paparazzi say, 'bhaiyya bhabhi ki jai ho' to Riteish and Genelia Deshmukh at 'Ved' success party, here's how he reacts – WATCH | Hindi Movie News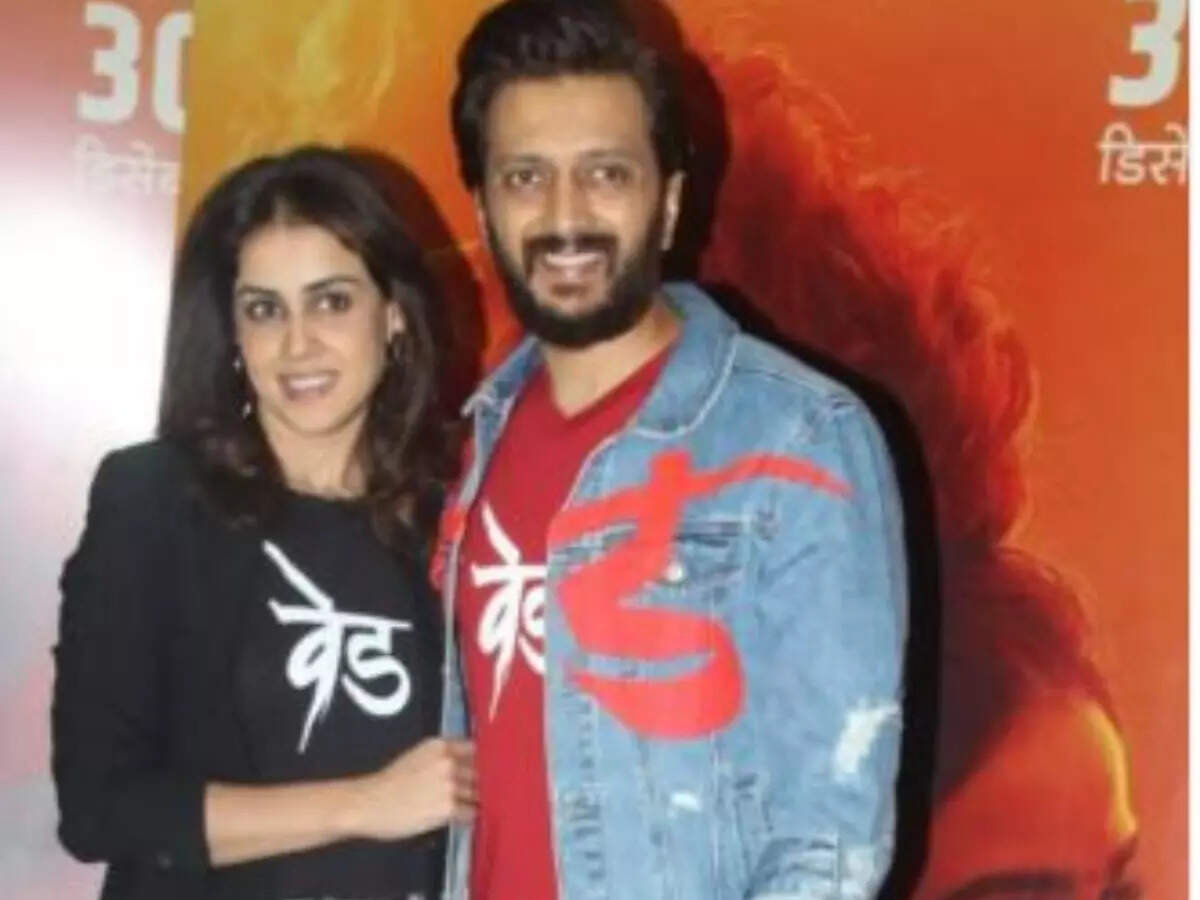 Riteish Deshmukh's debut directorial venture in Marathi, 'Ved' has proved to be a huge hit. The film garnered 20.67 crore by the end of its first week. And then on its 10th day, it made a record. The film's single day collection on day 10 was 5.70 crore at the box-office.
Riteish and Genelia held a success bash for the film which was attended by their friends from the industry. The couple cut the cake with the paparazzi and were seen in a happy mode. Don't miss out their fun banter with the paparazzi. The paps said, 'bhaiya bhabhi ki jai ho' to which Riteish responded and said, 'Dada Vahini'. The duo also danced for the paps.
The film's entire cast and crew along with Riteish's brother Dhiraj Deshmukh along with wife Deepshikha Deshmukh, Mushtaq Sheikh, Shabbir Ahluwalia and Kaanchi Kaul attended the party.
Post 'Ved', fans want to see more of Genelia Deshmukh on-screen as she appeared after a long sabbatical. While the duo was seen in 'Mister Mummy' which released in November 2022, the film didn't do well at the box-office and didn't reach out to the audience. But fans are loving to see Riteish and Genelia in 'Ved' and want to see more of them on-screen.
The audience has also loved Riteish as a director in his first film itself. The film is also now in theatres with English subtitles.
#Paparazzi #bhaiyya #bhabhi #jai #Riteish #Genelia #Deshmukh #Ved #success #party #heres #reacts #WATCH #Hindi #Movie #News