India
Panama Papers: Ready to aid Indian probe, says foreign minister Janaina Tewaney | India News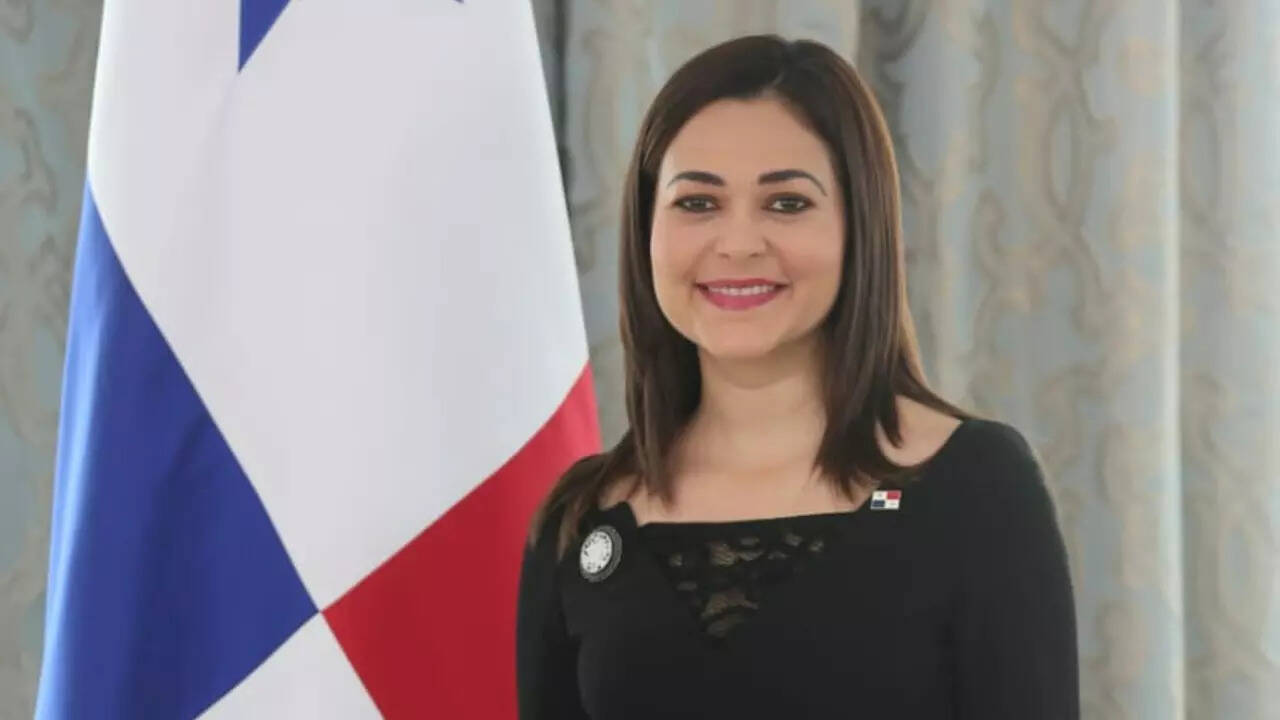 Panama is ready to help India carry forward its probe in the 2016 Panama Papers leak case which featured the names of several Indian celebrities and business tycoons. In an exclusive interview to ToI, Panama foreign minister Janaina Tewaney said Panama is prepared to exchange information with India and to brief Indian authorities about the progress it has made to ensure transparency in its financial system.
The minister, while applauding India's fight against black money, said she had conveyed the same to her counterpart S Jaishankar in a meeting earlier this week. This is the first public assurance of support by a high-level political authority in Panama for Indian investigations which, according to the government, detected undisclosed credits amounting to Rs 20,353 crore in the Panama and Paradise Papers leak.
Tewaney, who has Indian roots, is in India to participate in the Pravasi Bhartiya Divas as a special invitee. She also represented her country in the Voice of the Global South summit hosted by India.
"For us, exchanging information is a part of our reality now. We are making efforts to meet transparency standards that even developed countries are not doing. We are ready to exchange information and, as I conveyed to minister Jaishankar, we are also willing to inform the Indian government about our efforts to ensure transparency," said Tewaney.
The minister said that while Panama is already cooperating with other countries at the "technical level", it's important also for her to brief her counterparts at the political level about such efforts by her country, which remain on global money laundering watchdog FATF's Increased Monitoring list.
The FATF wants Panama to, among other things, establish effective mechanisms to monitor the activities of offshore entities and demonstrate ability to investigate and prosecute money laundering involving foreign tax crimes. It has also threatened to call upon member-states to apply enhanced due diligence to business relations and transactions with Panama if the central American country doesn't implement its action plan by February 2023.
Tewaney, however, expressed hope the international community will realise that Panama in the FATF list is not convenient for anyone. The manner in which Panama was targeted after the papers leak, she said, was also extremely unfair. "Today, I can proudly say there are no anonymous societies in Panama. It's doing more for transparency than some of the countries pointing fingers at Panama. Panama's legal and financial system even earlier was not against international law. It was replicated by other countries, including some in the developed world. But we understand times have changed," said Tewaney.
"Even in the Panama Papers, we had the least number of secret societies. But not enough due diligence was done and it created an image problem for us," she added.
After the 2016 Leak, India had formed a multi-agency group comprising officers from CBDT, Enforcement Directorate, FIU and Reserve Bank of India to probe the accounts linked to Indian nationals. The government informed Parliament in December 2021 that – as on October 1, 2021 – total undisclosed credits amounting to Rs 20,353 crore have been detected with respect to 930 India-linked entities in the Panama and Paradise paper leaks.
In its first response to the Panama Papers in 2016, the finance ministry had expressed concern some countries in the world were being used as tax havens and because of which all other countries of the world suffered loss of tax. "The government will take all necessary actions as required to get maximum information from all sources, including from foreign governments, for the investigation process," it had said in a statement.

#Panama #Papers #Ready #aid #Indian #probe #foreign #minister #Janaina #Tewaney #India #News