World
Pakistan: Long queues at filing stations amid petrol shortage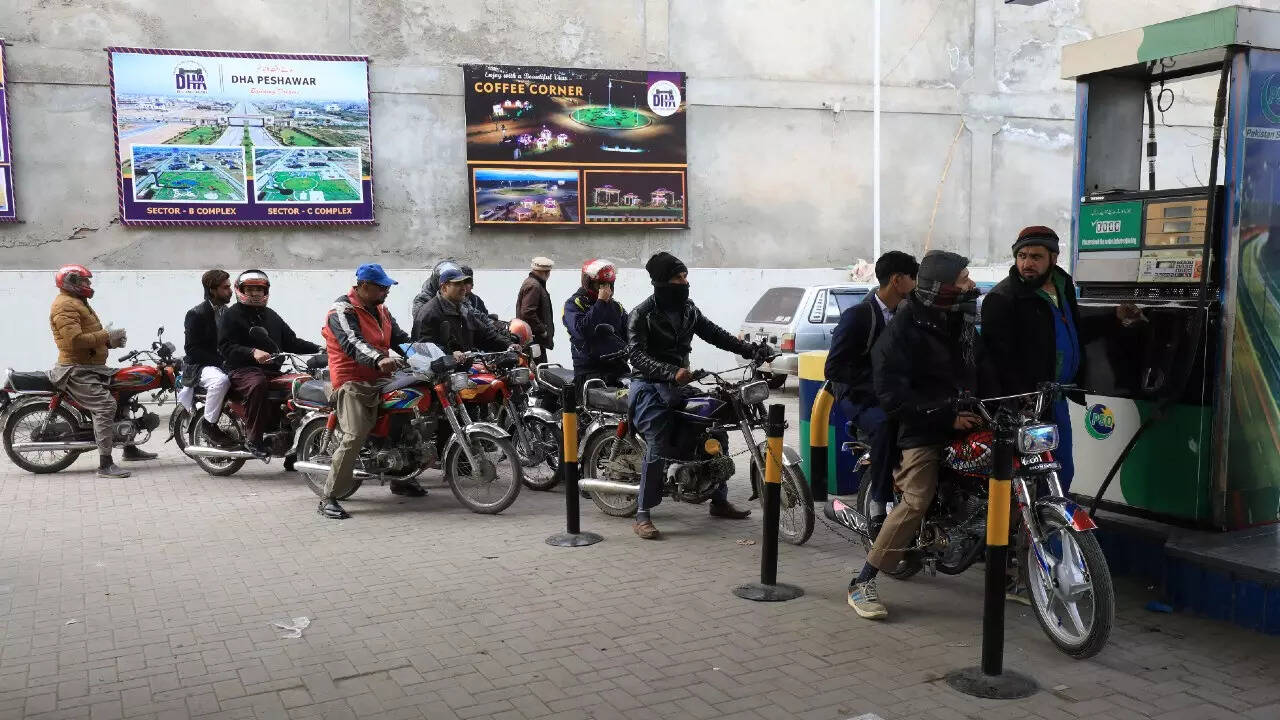 ISLAMABAD (PAKISTAN): Long queues of automobiles and motorcycles were witnessed at filling stations in Pakistan's capital city of Islamabad and the Khyber Pakhtunkhwa province due to reduced supplies by oil marketing companies, Pakistan-based Dawn newspaper reported.
According to petrol dealers, companies cut down supplies of petroleum products to the province over long delays in the issuance of letters of credit by private banks for imports.
Drivers in Peshawar said that most petrol pumps in the city were closed but the filling stations owned by the Pakistan State Oil, continued sales, attracting large crowds of motorists and motorcyclists.
A motorcyclist, Sharif Khan reported the closure of most filling stations on GT Road, Dalazak Road and Charsadda Road.
"I had to wait for around half an hour to fuel up at a GT Road petrol pump," he said, as quoted by Dawn newspaper. At least 20 more lined up there, he said.
The motorcyclist said the wait at a filling station in the Faqirabad area lasted around 50 minutes.
Large-scale closure of petrol pumps was reported in the Mansehra district due to petrol shortage. The Khyber Pakhtunkhwa CNG administration on December 31 closed all CNG stations in the provincial capital for a month to ensure the supply of natural gas to domestic consumers.
The decision was made on the recommendation of the home and tribal affairs department and Sui Northern Gas Pipelines Limited, according to the deputy commissioner, Dawn newspaper reported.
Sarhad Petroleum and Cartage Dealers Association chairman Abdul Majid, when contacted by Dawn newspaper, claimed that the one-month closure of CNG stations increased vehicles' petrol demand as they had previously used compressed gas.
He also said that oil companies had reduced supplies to the province causing the closure of several filling stations and shortages of petroleum products.
"Many companies are struggling to import petroleum products due to LC delays by banks," he said.
The News International this week reported that the gas crisis in Pakistan is set to worsen in February as ENI, a Liquefied Natural Gas (LNG) trading company in Pakistan, has backed out of the LNG cargo which was scheduled to arrive on February 6-7, 2023, a senior official of the energy ministry confirmed.
The petroleum division's top officials are worried about the development as Pakistan is already facing a gas crisis. In some of the main pockets of the city, gas has become a rare commodity even at the time of cooking.
The government under its gas load management plan promised gas supply to domestic consumers for cooking times in winter, three hours in the morning from 6 am to 9 am, two hours from 12 noon to 2 pm, and three hours from 6pm to 9pm. The ground realities, however, speak otherwise, The News International reported.

#Pakistan #Long #queues #filing #stations #petrol #shortage