India
Over 60% work of Ram Mandir complete: Temple trust secretary | India News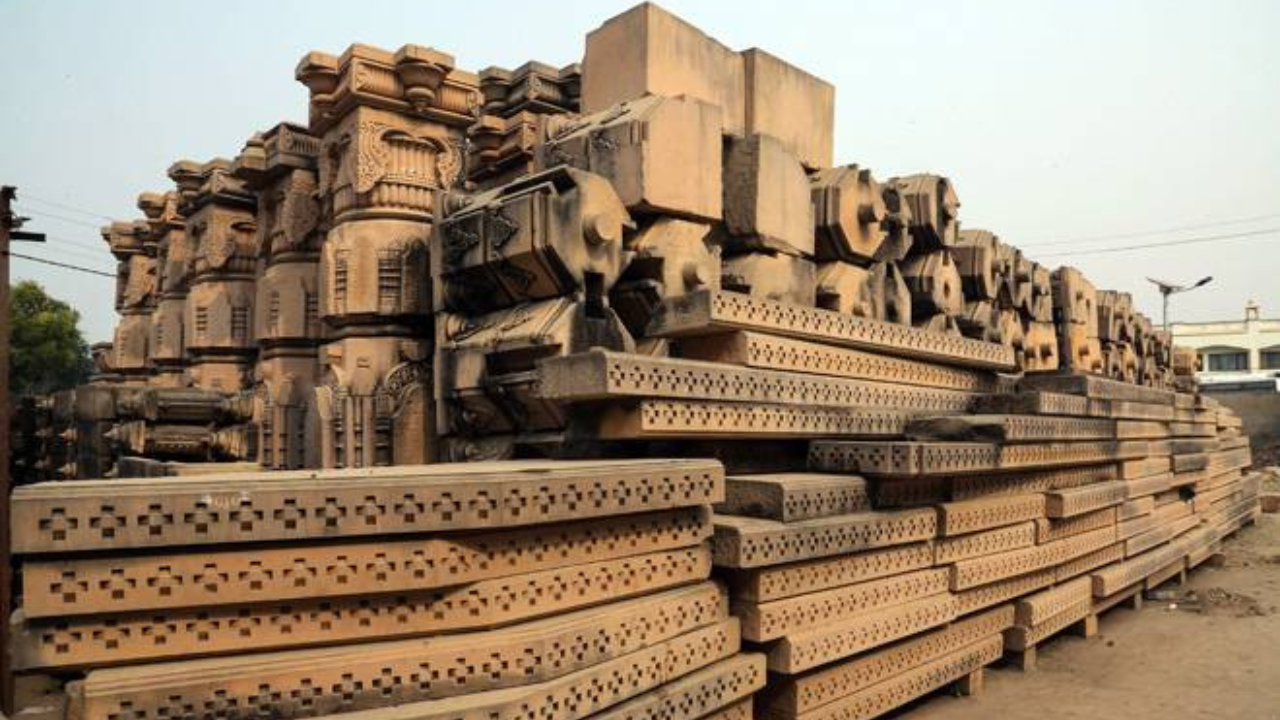 AYODHYA: Over 60% of the construction of Ram Mandir in Ayodhya has been completed and as the sun enters Makar Rashi in 2024, Lord Ram will take seat in the temple's sanctum sanctorum, said Shri Ram Janmabhoomi Teerth Kshetra Trust secretary Champat Rai.
On Friday, a day ahead of Makar Sankranti, the Trust allowed journalists access to the temple's premises and see the progress first-hand.
The construction work of the temple's ground floor has reached close to 50%. It is believed that by August this year, the ground floor of Shri Ram's sanctum sanctorum will be completed. The plinth of the sanctum is 21 feet high and above that, the sanctum sanctorum construction is being built.
The work of placing a layer of stones at the height of 11 feet has been done. So far, eight layers of stones have been carved for the construction of Ram temple and a five-feet-high layer of granite stones have been installed all around to strengthen its foundation, Rai said.
There will be 170 pillars on the ground floor of Ram Lalla's sanctum sanctorum. Two to three layers of stones have been placed in each pillar. The work of roller compaction is being done to strengthen the ground for the construction of its four retaining walls called Parkota, Rai added.
Jagdish Afle, project manager of the Ram Mandir construction work, said, "There will be two idols of Lord Ram. One will be the actual Ram Lalla idol, which was found in 1949 and has been in a tent for decades. The other one will be a huge statue which will be visible from a large distance."
"We are designing the sanctum sanctorum in a way that the daily sun will apply tilak with its rays to the idol of Lord Ram," said Afle.
Afle said that special attention has been paid to ensure that the construction of Ram temple is safe for a thousand years. Granite stones have been installed on the ground floor below, so that water does not reach the surface.
"Pink sandstone stones from Bansi Paharpur in Rajasthan have been installed on it. They are soft stones which have been carved in Rajasthan, Gujarat and Madhya Pradesh. These stones will be safe for 1000 years," said Afle.
Rai said the temple will have five mandapas – the first three from the entrance to the sanctum sanctorum and the remaining two will flank the temple. The walls and floor of the sanctum sanctorum will have white marbles.
A total of 7,000 idols are being carved on the pillars and walls of the premises. A pilgrim facilitation centre is being built half a kilometre away from the temple.

#work #Ram #Mandir #complete #Temple #trust #secretary #India #News