India
Our aim is to nurture a vibrant, world-class defence manufacturing industry in country: Rajnath Singh | India News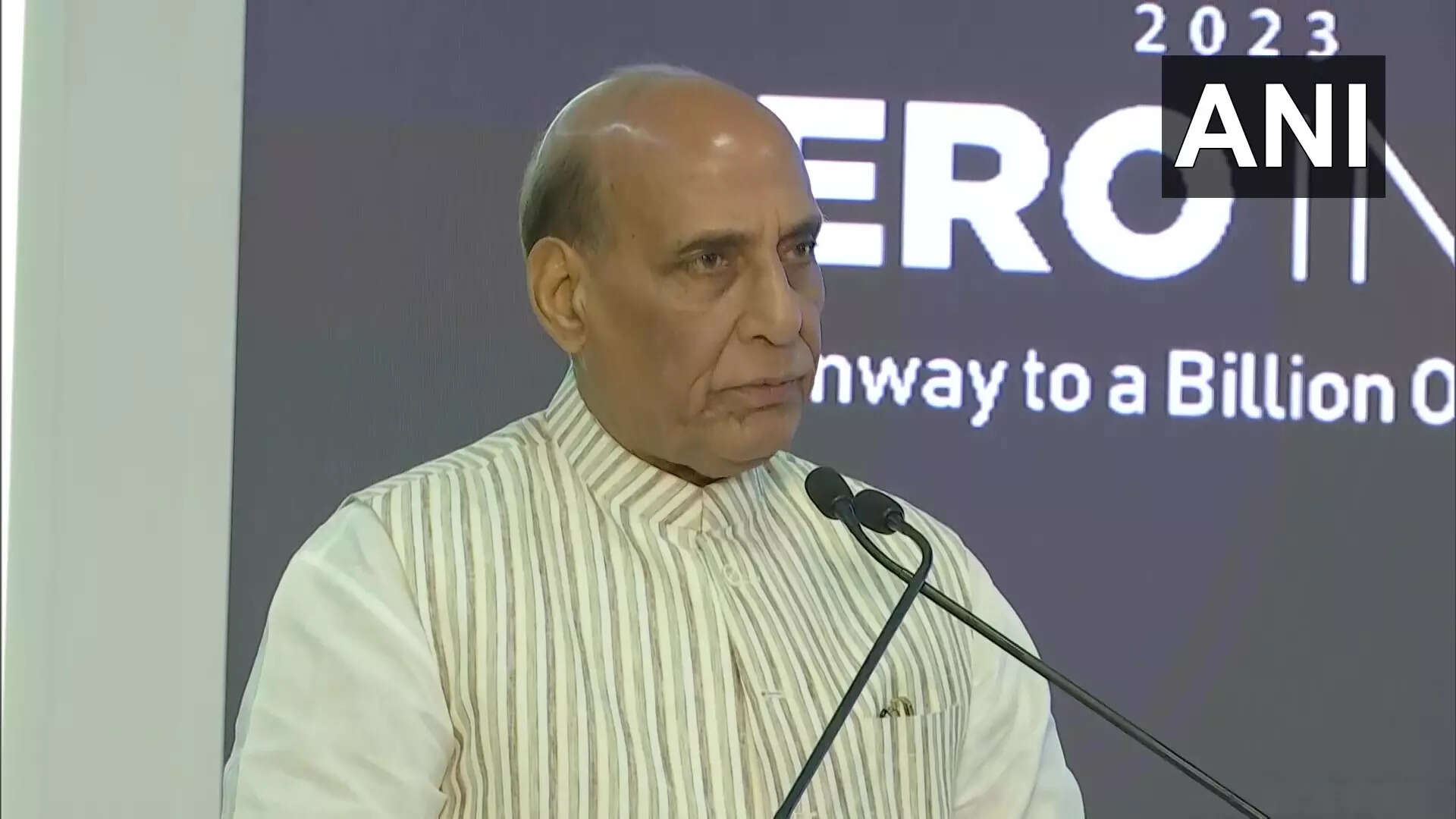 BENGALURU: Defence Minister Rajnath Singh on Monday said that the central government's aim is to nurture a vibrant and world-class defence manufacturing industry in the country.
The Defence Minister made this statement while addressing the 'CEO's Round Table Conclave' on the inaugural day of Aero India 2023 in Bengaluru
"To realise this goal, our government has brought far-reaching reform measures in the last few years, intended to create a business-friendly climate," he said.
Rajnath Singh also highlighted how the government and private entrepreneurs were working together for the country.
He said, "The government with its democratic legitimacy and social mandate is performing the job of policy formulation, facilitation and regulation. On the other hand, responsibility for the optimum utilization of society's resources at the firm level is being discharged by private entrepreneurs."
The defence minister further stated India's vision is to become the third-largest economy in the next five years.
"India is the fifth largest economy in the world and marching on towards an exciting future. We hope to become the third-largest economy in the next five years. The Indian defence manufacturing industry is one of the key drivers of our galloping economy," he said.
"A country of India's size and global prominence cannot afford to rely on imported arms, for such reliance will inevitably compromise the strategic autonomy of our country. Since 2014, the goal of Atmanirbhar Bharat or self-reliance has been vigorously pursued," he added.
Mentioning that the government was open to new ideas, the defence minister said, "We are committed to harnessing the energy, entrepreneurial spirit and capability of our private sector partners in the area of defence production."
Prime Minister Narendra Modi on Monday inaugurated the 14th edition of Asia's biggest aero show – Aero India 2023 – at Air Force Station in Yelahanka in Bengaluru.
The five-day event, on the theme 'The runway to a billion opportunities', will showcase India's growth in aerospace and defence capabilities.
It will display indigenous equipment/technologies and forge partnerships with foreign companies, in line with the 'Make in India, Make for the World' vision for a secure and prosperous future.

#aim #nurture #vibrant #worldclass #defence #manufacturing #industry #country #Rajnath #Singh #India #News