World
North Korea launches ballistic missiles toward the sea after US flies bombers during drills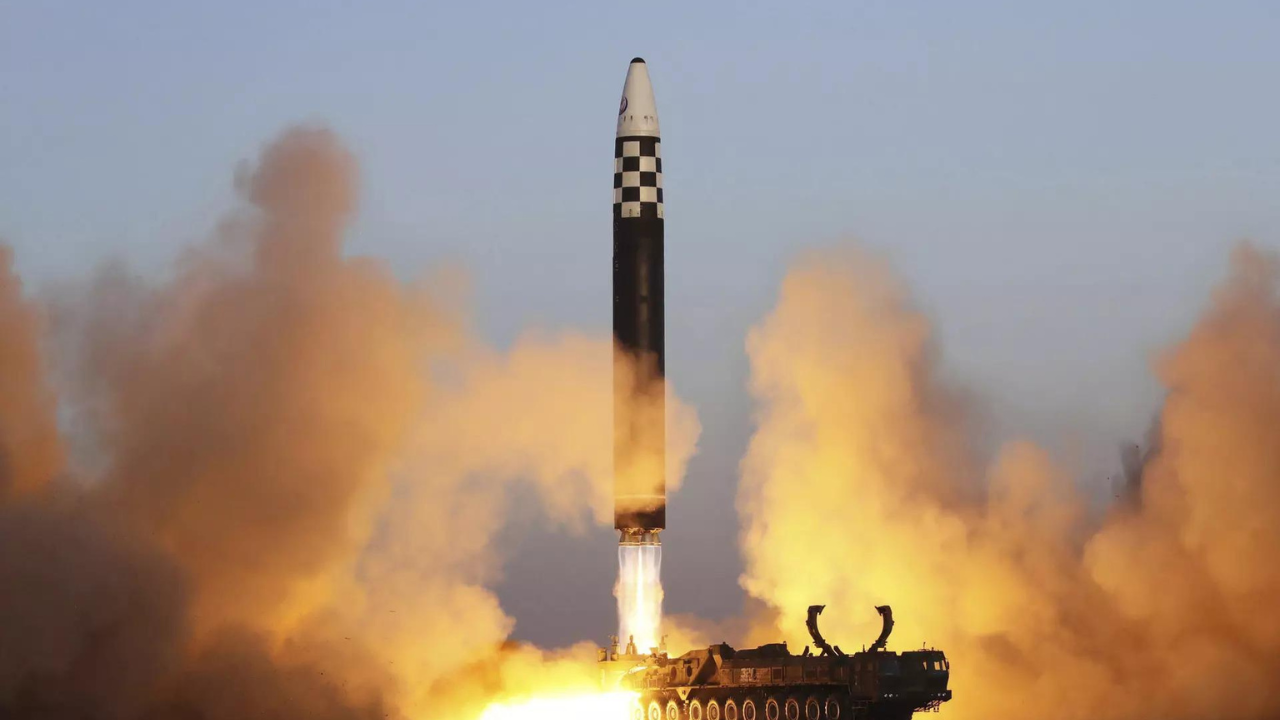 NORTH KOREA: North Korea launched two short-range ballistic missiles toward the sea on Wednesday night, its neighbours said, hours after the US flew long-range bombers for drills with its allies in a show of force against the North.
The launches, the latest in the North's barrage of weapons tests since last year, came amid ongoing annual US-South Korean military exercises that North Korea regards as a rehearsal for invasion.
There were no reports of damages caused by Wednesday's launches. But observers say North Korea likely aimed to demonstrate again it has missiles capable of striking key targets in South Korea in protest at its rivals' military exercises.
South Korea's Joint Chiefs of Staff said in a statement that the North Korean missiles both travelled about 360 kilometres before landing in the waters of the Korean Peninsula's east coast. It said the missiles were launched from the North's capital region.
The Joint Chiefs of Staff called the launches "a grave provocation" that threatens international peace and violates UN Security Council resolutions that ban any ballistic launches by North Korea. It said the South Korean and US intelligence authorities were analyzing more details.
Japan's Defence Ministry said it also detected the launches. It said the missiles travelled a distance of 400 kilometres at the maximum altitude of 50 kilometres before falling outside Japan's exclusive economic zone.
Earlier Wednesday, the United States flew at least one B-1B bomber for a joint aerial training exercise with other South Korean and US warplanes, according to South Korea's Defence Ministry. It said the drills off the Korean Peninsula's west coast demonstrated the two countries' combined defence posture and the US commitment to the defence of South Korea.
Japan's Defence Ministry said that Japan and the US also conducted a joint aerial exercise involving two US B-1Bs on Wednesday over the waters between Japan and the Korean Peninsula. It said the exercise was meant to show the two countries' resolves to respond to any emergencies promptly and confirm their response capabilities.
North Korea is extremely sensitive to the deployment of US B-1B bombers, which are capable of carrying a large payload of conventional weapons. Wednesday's B-1B deployment is the 10th flyover by US bombers on the Korean Peninsula this year, according to South Korea's Defence Ministry.
On August 21, the US and South Korean militaries kicked off their summer Ulchi Freedom Shield computer-simulated command post exercise. During this year's training, set to last until this Thursday, the allies have included field exercises. South Korean defence officials said Wednesday's joint aerial exercise involving the B-1B aircraft was part of that field training.
North Korea's state media said Tuesday that leader Kim Jong Un called for the military to be constantly ready for combat to thwart plans by its rivals to invade. A state media dispatch cited Kim as saying in a speech marking the country's Navy Day on Monday that the waters off the Korean Peninsula have been made unstable "with the danger of a nuclear war" because of US-led hostilities.
Also Tuesday, South Korea, the US and Japan mobilised naval destroyers for a trilateral missile defence exercise near the peninsula in response to North Korea's evolving nuclear and missile threats.
"The Kim regime may intend to show that it has the ability to attack at any time and from many directions. It might wish to complicate the allies' missile tracking and analysis," said Leif-Eric Easley, a professor at Ewha University in Seoul.
Kim has been pushing to enlarge and modernize his weapons arsenals. Since the opening of 2022, Kim's military has conducted more than 100 weapons tests, some of them involving nuclear-capable missiles designed to strike the US, South Korea and Japan and other developmental high-tech weapons systems.
Last week, North Korea's second attempt to launch a spy satellite into space ended in failure again. It said it would make a third attempt in October.
Foreign experts say Kim eventually wants to use his expanded weapons arsenals to force the US to make concessions when diplomacy resumes.
North Korea's testing spree has caused the US and South Korea to expand their drills, resume trilateral training involving Japan, and enhance "regular visibility" of US strategic assets at the Korean Peninsula. In July, the United States deployed a nuclear-armed submarine to South Korea for the first time in four decades.

#North #Korea #launches #ballistic #missiles #sea #flies #bombers #drills