India
No country is willing to share the latest technologies: Army chief | India News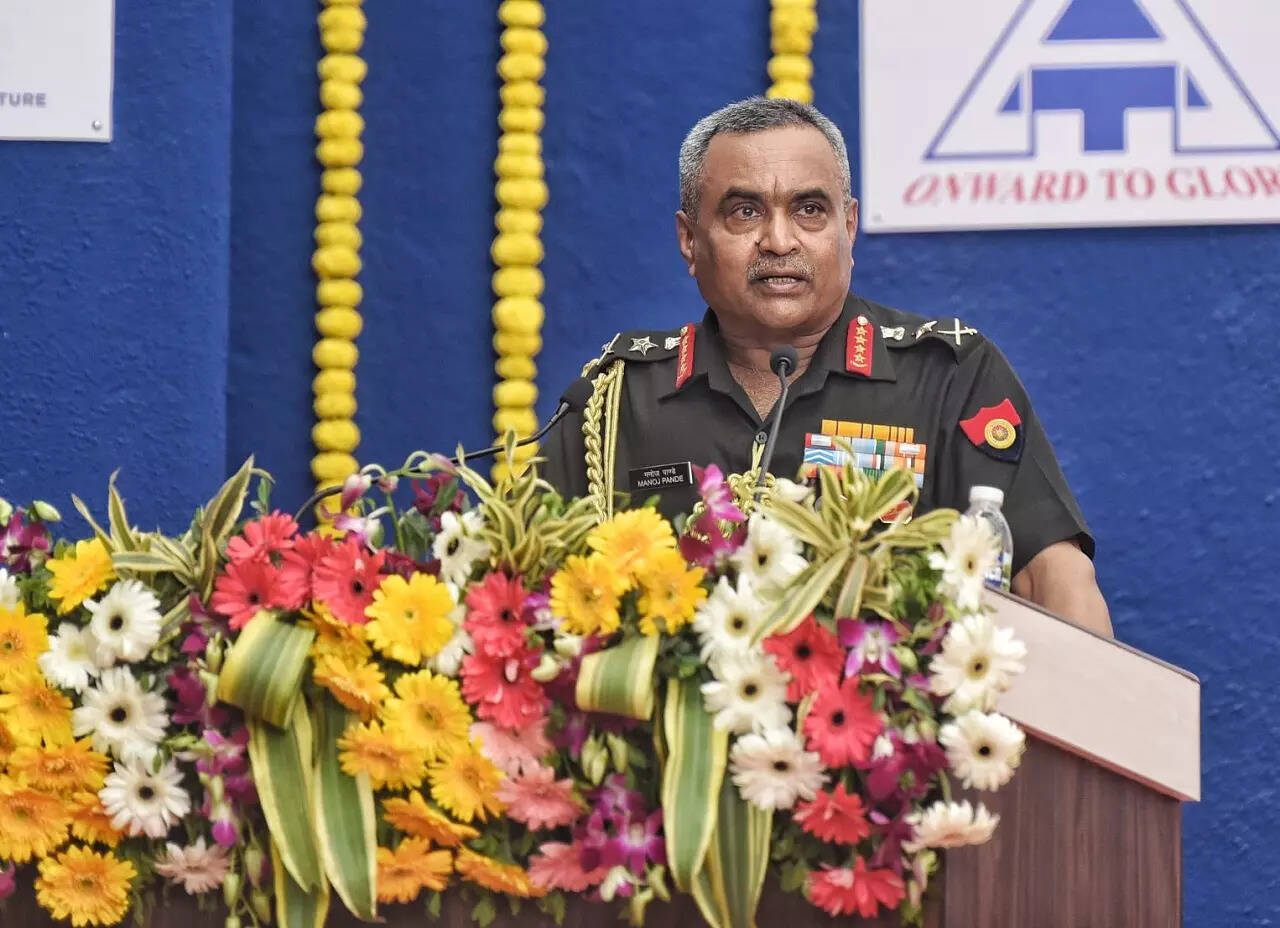 PUNE: The Chief Of Army Staff General Manoj Pande on Wednesday outlined that no county is willing to share the latest, state-of-the-art technologies in today's security scenario.
Hence, self-sufficiency in critical technologies and investment in research and development is a strategic imperative that can no longer be ignored.
"The security of the nation can neither be outsourced nor be dependent on the largesse of others," he added.
General Pande was speaking as a chief guest on the 29th foundation day of the Army Institute of Technology (AIT), which is run under the aegis of the Army Welfare Education Society (AWES), here at Dighi.
He said, "The Indian Army is cognizant of these realities. We have resolved to ensure that our capability development is based on the principle of self-reliance and leveraging niche technologies. The Indian Army is taking concrete steps on both these aspects."
Commenting on the Russia-Ukraine conflict, he said, "It has brought out key facts such as -the impact of asymmetric warfare, potential of information warfare, communication redundancy, space-based systems, etc – all driven by possession of technological prowess."
General Pande pointed out that the capacity development efforts at progressing on the edifice to the vision of "Atmanirbharta".
"The Indian industry has responded to the need of the hour, powered by young, creature professionals like you (engineering students), and within a short period, an entire eco-system of start-ups, supporting the defence industry, has come up in the country. This is a very reassuring development, through which the vision of self-reliance is being realized," he added while addressing the engineering students on the occasion.
On niche technologies adopted in the force, General Pande, "We have created a centre of excellence to harness the potential of Artificial Intelligence, data analytics, 5G, and automation."
"In-house development of software with AI engine has begun to feature in our battlefield sensors. AI-based tool for satellite imagery is part of our key pursuits. We are building gigabit networks by way of network spectrum and pushing high throughput systems to the forward areas through high capacity and software-defined radios," he added.
"Innovation for Defence Excellence (iDEX) projects are being pursued to leverage the competencies of start-ups, individual innovators, research and development institutes, and academia. Key projects under iDEX entail quantum key distribution, unmanned aerial vehicles, drones, counter drones, and AI systems. Blockchain technology is being explored for the efficient supply chain management. We are also focusing on training our rank and file in the cyber domain," he explained.
General Pande felicitated meritorious students on the occassion and urged them to gain knowledge, imbibe the strong values, shape for yourself a strong character and become good citizens of the country.

#country #share #latest #technologies #Army #chief #India #News