India
No 'achche din', number of Indians giving up citizenship 1.7 times higher than 2014: Congress | India News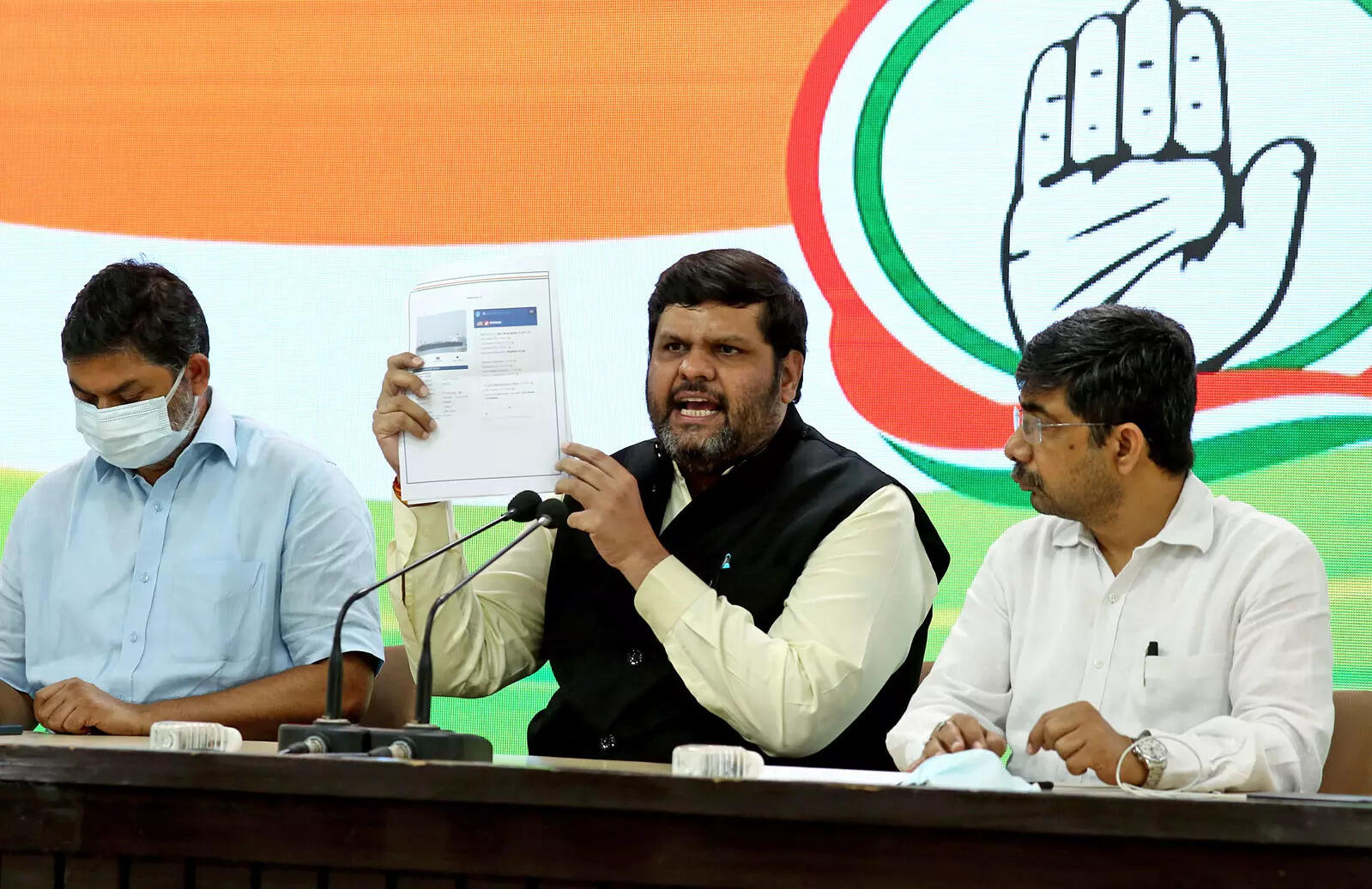 NEW DELHI: Targeting the government over many people giving up their Indian citizenship, the Congress on Tuesday asked Prime Minister Narendra Modi if he would talk about the issues that are forcing such a "high number" of Indians to move out of the country in search of "achche din".
Congress spokesperson Gourav Vallabh said data from the Ministry of External Affairs showed that 1,83,741 people renounced their Indian citizenship in the first 10 months of 2022, which amounts to 604 people leaving the country every day.
This, he said, is 1.7 times higher than the figure of 2014, when on an average 354 people gave up their Indian citizenship every day.
He cited six reasons behind many Indians renouncing their citizenship — the consistent high unemployment rate, low growth opportunities due to demonetisation and flawed implementation of the Goods and Services Tax (GST), the country's poor standings in three global indices related to hunger, gender gap and press freedom, and the country having the maximum number of the poor in the world.
Addressing a press conference, Vallabh claimed the majority of people leaving India are high networth individuals (HNIs) and asked if the prime minister would address the issues forcing them to leave the country in his 'Mann ki Baat' radio address.
He said that of those who gave up Indian citizenship in 2022, around 7,000 had an annual income of more than Rs 8 crore.
"Why are 600-plus people giving up their Indian citizenship per day and why the number of Indian people leaving the country's citizenship increased by 1.7 times," he asked.
Vallabh wondered whether this is "real Amrit Kaal" that the prime minister talks about.
Posing a set of four questions to the prime minister, the Congress leader asked, "Will he address the issue in his 'Mann ki Baat' programme on Sunday and why are 'achche din' not coming to Indians in India."
He also noted that Indians have now started investing abroad instead of domestically, asking why 'achche din' are coming for Indians outside India and not within the country.
Vallabh said this was bound to happen as India's global ranking is falling on various parameters, with a consistent high unemployment ratio.
Quoting CMIE data, he said that in 2022, unemployment level was more than 7 per cent in nine out of 12 months and the figure was 8.3 per cent in December 2022 and in case of urban unemployment, it was 10.9 per cent.
The Congress leader said the economic premise of the country, which used to provide employment, has been demolished and that is why the government felt the need of hand-holding people by giving free ration to 80 crore citizens.
He said India's 107th rank in the global hunger index out of a total of 121 countries, 135th rank out of 146 in the global gender gap index and 150th rank out of 180 countries in the global press freedom index are some of the reasons behind people giving up Indian citizenship.
Besides, he said, due to the twin shocks of demonetisation and "flawed" implementation of GST, GDP growth fell from 8.3 per cent in financial year 2017 to 3.7 per cent in financial 2020 and the economy has not been able to recover fully till now.
Vallabh also cited India having the maximum number of poor in the world as one more factor behind people giving up Indian citizenship.
Referring to a joint research report of UNDP and Oxford University, he said that in 2020, there were 22.89 crore people in India who were below the poverty line, and 79 per cent of the people who became "extremely poor" globally during the pandemic were Indians.
He alleged that the government has not passed on the benefits of cheap crude oil brought from Russia to consumers. As the global crude oil price has decreased considerably, there is a scope of cutting petrol and diesel prices by Rs 20-25 per litre, he said, adding if the Centre decreases the price, the VAT imposed by state governments will automatically get reduced.

#achche #din #number #Indians #giving #citizenship #times #higher #Congress #India #News