India
Nirav Modi extradition 'barred' by legal issue | India News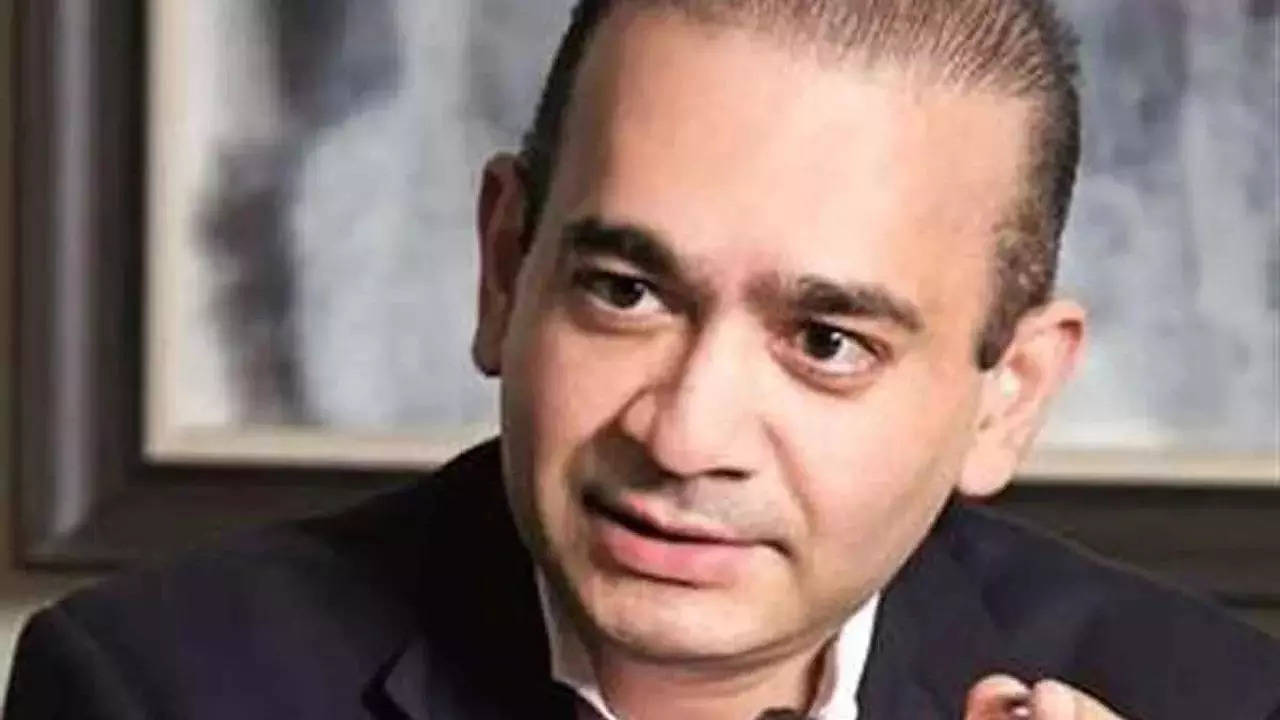 LONDON: Fugitive diamantaire Nirav Modi, accused of carrying out the largest scale fraud on Punjab National Bank in its history, is not going back to India any time soon despite the fact he has lost all his UK court battles fighting extradition.
Nirav (51) had appealed against his extradition in the London high court and lost. On December 15, 2022 his application to appeal at the Supreme Court was rejected. The UK home secretary then, according to the UK extradition process, had 28 days from that date to remove him. The 28th day deadline came and went but Nirav is not on a flight to India. He does, however, remain in a British prison and has not made a bail application.
A Crown Prosecution Service spokesman told TOI on Friday that whilst Nirav's UK extradition proceedings had concluded, there was another legal matter "barring" his removal "for the moment".
"On Nirav Modi, the UK extradition proceedings are at an end but his removal is statute barred for the moment. There is some other legal matter involved but I don't know what that is," the spokesperson said.
TOI spoke with Karishma Vora, a barrister with 39 Essex Chambers in London, who said: "He must have applied for asylum. I can't think of any other legal reason that would stop him being extradited. His asylum application could either be in process, slowly going through all the stages of appeal, or those processes could have been exhausted and the final asylum may have been determined. If it has been determined against Nirav, then it would not get in the way of him being extradited. If his asylum claim has been accepted, then he would be granted rights to remain in the UK and cannot be extradited. Based on the information available in the public domain about the case and the individual, I do not believe he has a high prospect of being successful in an asylum application."
Since Nirav is still in jail in the UK, it is unlikely he has been granted asylum as otherwise he would have been released from prison. This suggests, if it is an asylum claim that is "barring his removal", the asylum application must still be in process.
An extradition barrister who works on similar cases told TOI: "Reading between the lines, 'statue barred' means there is a legal issue, which means the home office cannot remove the person, which is likely to be an application for asylum or for humanitarian protection under immigration law. They have said 'for now' so it does not mean he will never go back. There could also be some new evidence about his mental health or new evidence from India preventing his removal."
Humanitarian protection provides international protection to individuals who do not qualify for protection under the Refugee Convention but who may be at risk of serious harm if they return to their country of origin.
The European Court of Human Rights spokesperson told TOI they had not received any application from Nirav under Rule 39 calling for the court to halt his extradition.
Nirav is accused by India of swindling PNB of Rs 6,498 crore through his companies, as well as of laundering the proceeds of that fraud and of interference with evidence and witnesses.
On February 25, 2021 district judge Goozée found that there were no bars to extradition and sent the case to the secretary of state. On April 15, 2021, the then home secretary, Priti Patel, had ordered his extradition.

#Nirav #Modi #extradition #barred #legal #issue #India #News