Hollywood
Niecy Nash Critics' Choice Awards 2023 Acceptance Speech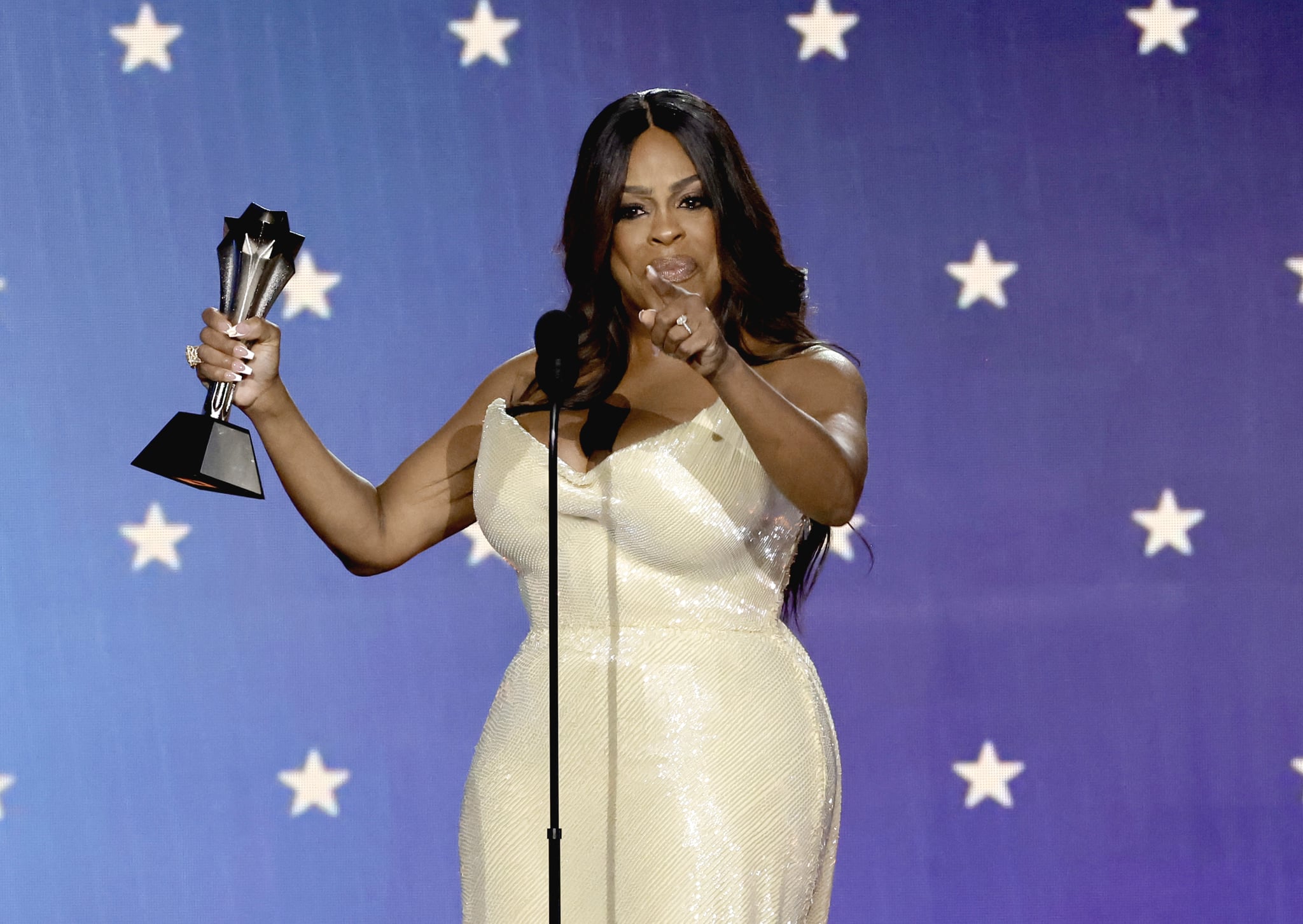 Niecy Nash accepted the award for best supporting actor in a movie or miniseries at the Critics' Choice Awards with an emotional speech. The actor played Jeffrey Dahmer's neighbor Glenda Cleveland in Ryan Murphy's "Dahmer — Monster: The Jeffrey Dahmer Story," and in her speech, she looked back on her journey in the entertainment industry, going back to where it all began.
"When I decided to become an actor — I saw myself doing drama," she said at the Jan 15. event. "They said, stay in your comedy lane. Some people want to leave you where they meet you. I did what I knew to do: I cried, and I told my mother," she continued. "I said, 'Don't you think I'm a good dramatic actress?' She said, 'Girl, I don't, but you can be. You find the best class in this town, and I will work overtime to pay for it.' Thank you, mama. All you need is one," she said. She went on to thank Evan Peters, Ryan Murphy, and Netflix. "You picked me up when I was gutted from this work," she said, going on to thank Cleveland herself. "I share this award with Glenda Cleveland. On this night, we are both fully seen. And finally, to everybody who doubted this Black woman and told me what I couldn't do . . . in your face!"
Previously, Nash opened up about the difficulties of playing Cleveland in an October social media post, writing, "Dahmer was my most challenging job to date . . . Had to lean into my joy HARD during the filming process." She went on to thank her costar Peters, her 28-year-old daughter, Donielle, and her wife, Jessica Betts. "My love JB [Betts] was my rock," Nash wrote in the caption.

#Niecy #Nash #Critics #Choice #Awards #Acceptance #Speech