World
New Zealand city grinds to halt as deluge from cyclone looms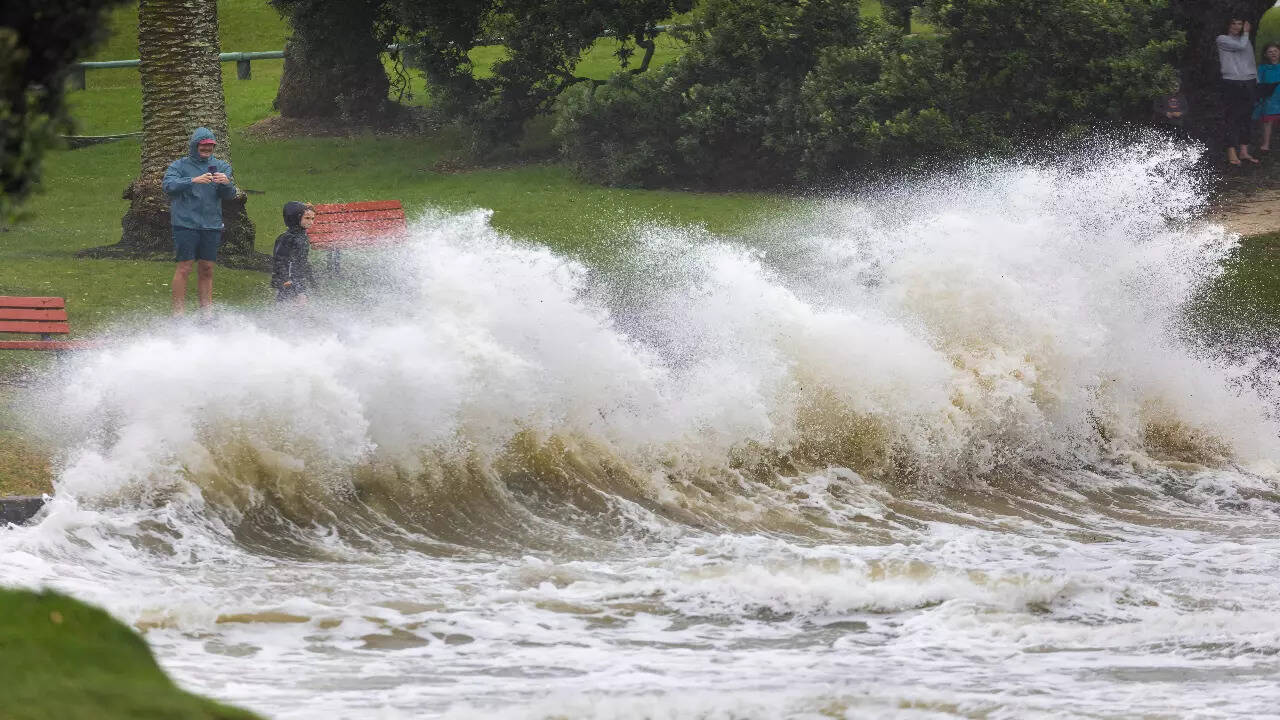 WELLINGTON: Auckland residents hunkered down Monday as they braced for a deluge from Cyclone Gabrielle, two weeks after a record-breaking storm swamped New Zealand's largest city and killed four people.
Much of Auckland ground to a halt as train services were cancelled, libraries and most schools were closed, and authorities asked people to make only essential trips.
Air New Zealand cancelled all domestic flights to and from Auckland through midday Tuesday, as well as many international flights. Some international routes would continue operating, although might need to be diverted from Auckland.
The carrier also cancelled domestic flights to and from the cities of Hamilton, Tauranga and Taupo.
The cyclone, which was lying just to the northeast of the country and moving south, dumped more than 220 millimetres (9 inches) of rain in areas north of Auckland, cutting power to about 58,000 households and forcing many roads to close.
Authorities declared a state of emergency in Northland, Auckland and some other regions.
Gabrielle was expected to pass Auckland overnight Monday. Its windspeed was downgraded as gusts abated to about 130 kilometres per hour (80 miles per hour).
Weather forecaster MetService said there was a very high likelihood of "extreme, impactful, and unprecedented weather" over many regions, with heavy rain, strong winds and large waves.
Prime Minister Chris Hipkins and some other lawmakers were unable to travel from Auckland to the capital, Wellington, making it likely they would miss this year's opening session of Parliament on Tuesday.
"Please do take this seriously, we do expect severe weather is on the way," Hipkins told reporters Sunday. "So please make sure that you're prepared. Make sure that you've got preparations in place for either if you have to stay put for a period of time, or if you have to evacuate."
Earlier, the cyclone passed near remote Norfolk Island, a territory of Australia that is home to about 1,750 people.
Emergency Management Norfolk Island Controller George Plant said Sunday it had issued an all-clear. He said there was some debris on the roads and some power lines were down.
"We have been extremely fortunate with the passage of the cyclone as the most destructive winds have just missed us," Plant wrote on Facebook Sunday. "However, there is still considerable clean-up to be undertaken and it may take a while for services such as power to be restored."
Two weeks ago, Aucklanders experienced the wettest day ever recorded in the city, as the amount of rain that would typically fall over the entire summer hit in a single day.
Quickly rising floodwaters and landslides killed four people, caused widespread disruption and left hundreds of homes unlivable.

#Zealand #city #grinds #halt #deluge #cyclone #looms