India
Modi mantra now resonates world over: Yogi Adityanath | India News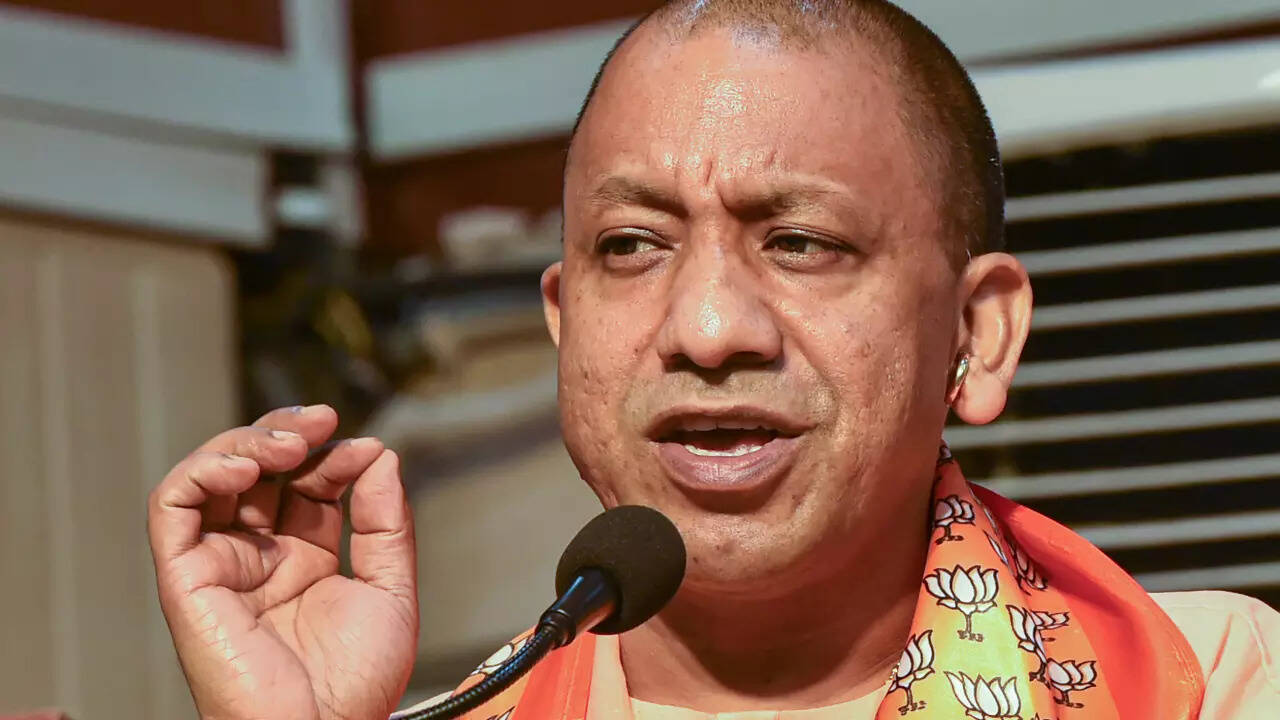 LUCKNOW: Uttar Pradesh Chief Minister Yogi Adityanath on Sunday said 'Modi hai to mumkin hai' is not limited to India anymore but has spread globally, a proof of that is India's presidency of G20 group, as he exhorted the BJP workers to gear up for the 2024 general election.
G20, an intergovernmental group, has 19 members, besides the European Union, and is chaired by each member nation for a year, rotationally. Brazil is slated to chair the group in 2023.
"Wherever there is crisis in the world, everyone looks towards Prime Minister Narendra Modi with hope. The slogan that was raised in 2019 – 'Modi hai to mumkin hai' – today is not only India's slogan, it has become a global mantra and India getting the presidency of G-20 is an example of that," Aditynath said.
"Modi has connected every Indian with the G20. There are 11 conferences related to G20 which will be held in Agra, Lucknow, Varanasi, and Gautambuddha Nagar," he said, addressing the daylong inaugural session of BJP's state executive meeting at Indira Gandhi Pratishthan.
Referring to the Global Investors Summit which will take place on February 10 and 12, he said that UP is emerging as a destination for new investments and every BJP worker needs to come forward. "We all move forward with the spirit of victory. Many possibilities will come to us."
Criticising the past UP governments, he said, "Yesterday you must have seen Mauni Amavasya's bath in Prayagraj. More than 2 crore devotees had gone there. If the previous governments tried to understand this potential, then we would not have had to knock on others' doors."
Seven months into his second government, Adityanath said that for the first time under the leadership and guidance of Prime Minister Narendra Modi, a government was re-formed in UP with a two-thirds majority after completing five years in office.
"This was the result of the zeal and enthusiasm of the workers of the world's largest political party like BJP," he said.
The Chief Minister said that the party came to power in Azamgarh and Rampur Lok Sabha constituencies where by-elections were held, only because of Modi, who destroyed forecasts of all the analysts.
"762 municipal bodies are up for elections. And as soon as the report of the OBC commission comes, election will be announced, and with it BJP's victory flag should be seen waving like it did in 2014, 2017, 2019, 2022 and in the municipal elections," he said.
BJP state president Bhupendra Singh Choudhary, who also addressed the meeting earlier, set the party a target of winning all 80 seats in the state in the 2024 Lok Sabha elections.
More than 700 party workers including Deputy Chief Ministers Keshav Prasad Maurya and Brajesh Pathak, Union Ministers General VK Singh, Sanjeev Balyan, Kaushal Kishore, Sadhvi Niranjan Jyoti, and Bhanu Pratap Verma attended the meeting.

#Modi #mantra #resonates #world #Yogi #Adityanath #India #News