India
March of technology can't be stalled, CJs must fall in line, says CJI Chandrachud | India News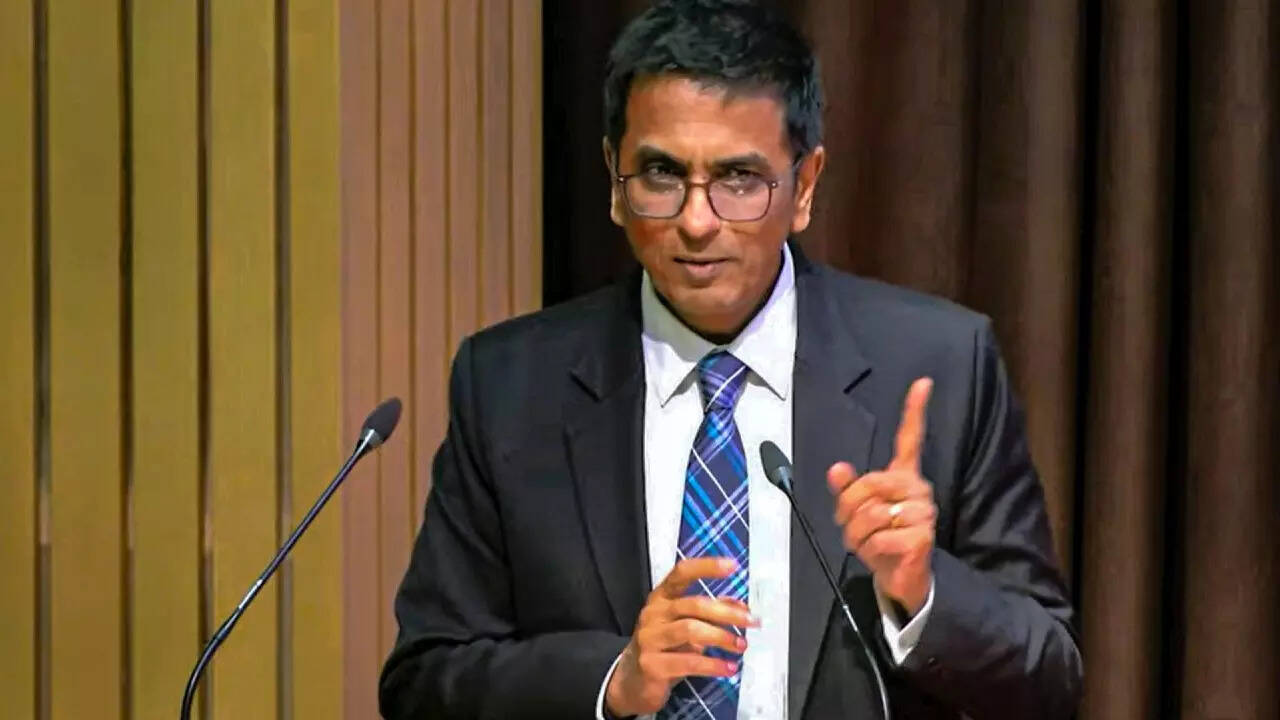 NEW DELHI: Disturbed by the decisions of some HCs to discontinue virtual mode of hearing cases that had debuted during the pandemic, CJI DY Chandrachud on Monday said use of technology to provide access to courts and to streamline and speed up justice delivery system must not be dependent on personal comfort levels of chief justices of the HCs.
"The problem arises when a CJ thinks technology is not user friendly. I will make sure they fall in line and use the technology. There cannot be any exception. It has to be deployed at every level and we must reach out to the lawyers and litigants in taluka level. We must provide all justice delivery system related services to all advocates," the CJI said.
Speaking in favour of the use of technology in judiciary, CJI DY Chandrachud said on Monday, "Some HC chief justices are discarding the virtual hearing mechanism. I am disturbed. They are abandoning the technology infrastructure that was created with considerable investment to provide access to litigants and lawyers. The deployment of technology in the justice delivery system and courts cannot be dependent on the likes or dislikes of the HC CJ, or his personal comfort level in operating the technology driven infrastructure. Another way of thinking with some judges is that when they are coming to court physically, why should the advocates not do the same. The HC chief justices must take forward the mission for extensive use of technology in the justice delivery system."
Some HC bar associations complained that these HCs are demanding physical presence of lawyers as the courts have started functioning in traditional physical mode after the end of Covid pandemic.
One of the advocates present in the courtroom nonchalantly asked, "Why then have a system of advocates-on-record, who alone can file petitions in the Supreme Court? Why can't any advocate file a petition before the SC?" The CJI said this is completely separate from the issue of use of technology.
Chandrachud said he had made a detailed presentation about the information and technology needs of the judicial infrastructure before a parliamentary committee in the presence of then CJI NV Ramana.

#March #technology #stalled #CJs #fall #line #CJI #Chandrachud #India #News