India
Man in hoodie hugs Rahul during yatra, pulled away by cops | India News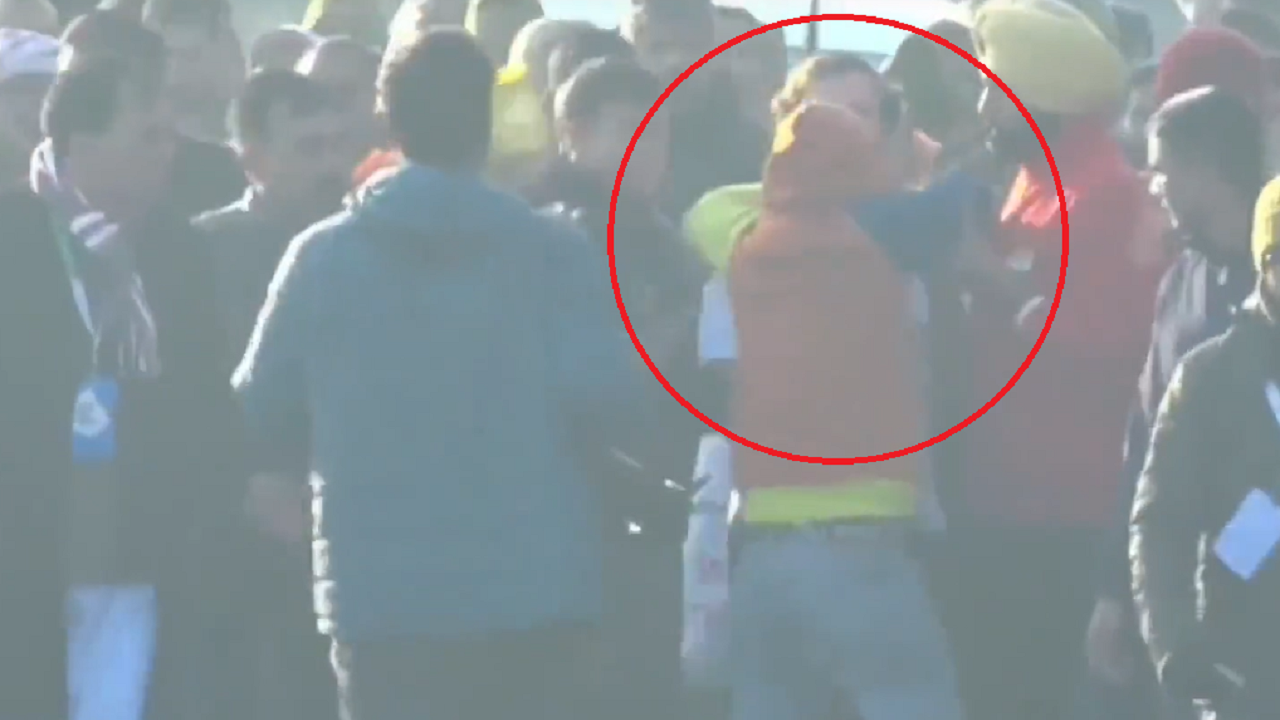 GAUNSPUR: Security personnel around Congress leader Rahul Gandhi were taken aback when a hoodie-wearing man hugged Gandhi when he reached Uchi Bassi village, a few hundred yards before his halt at Gaunspur. The man was quickly pushed away by police personnel and Punjab Congress president Amarinder Singh Raja Warring.
Gandhi, Warring and the Punjab police said it was not a security breach. Police added that people were allowed to join the yatra only after checking.
"During the yatra, people make gestures towards him and Gandhi also calls them. They are then allowed to come inside (the cordon) after checking. Punjab police fully cooperated with us and till now there has been no security breach," Warring said.
Later, when asked about the "security lapse", Gandhi said, "Someone came to hug me. I don't know why you are calling that a lapse. I think he was checked by the security people. He was a bit overexcited. It is not a problem. It happens quite often."
Hoshiarpur SSP Sartaj Singh Chahal said that they would go by what Congress leaders had said and that it was not a security breach.
'Can hug Varun, can't accept his ideology'
Answering a question on whether he could join hands with his cousin, Varun Gandhi, Rahul Gandhi said, "But my ideology does not match with his ideology. I can never go to the RSS office. You will have to first slit my throat. My family has a thinking system but the ideology Varun accepted at one point of time, and perhaps he still follows that, I can't accept that. I can hug him but I can't accept that ideology," he said.

#Man #hoodie #hugs #Rahul #yatra #pulled #cops #India #News