India
Mamata slams Centre for stopping students' grant; launches new scholarship | India News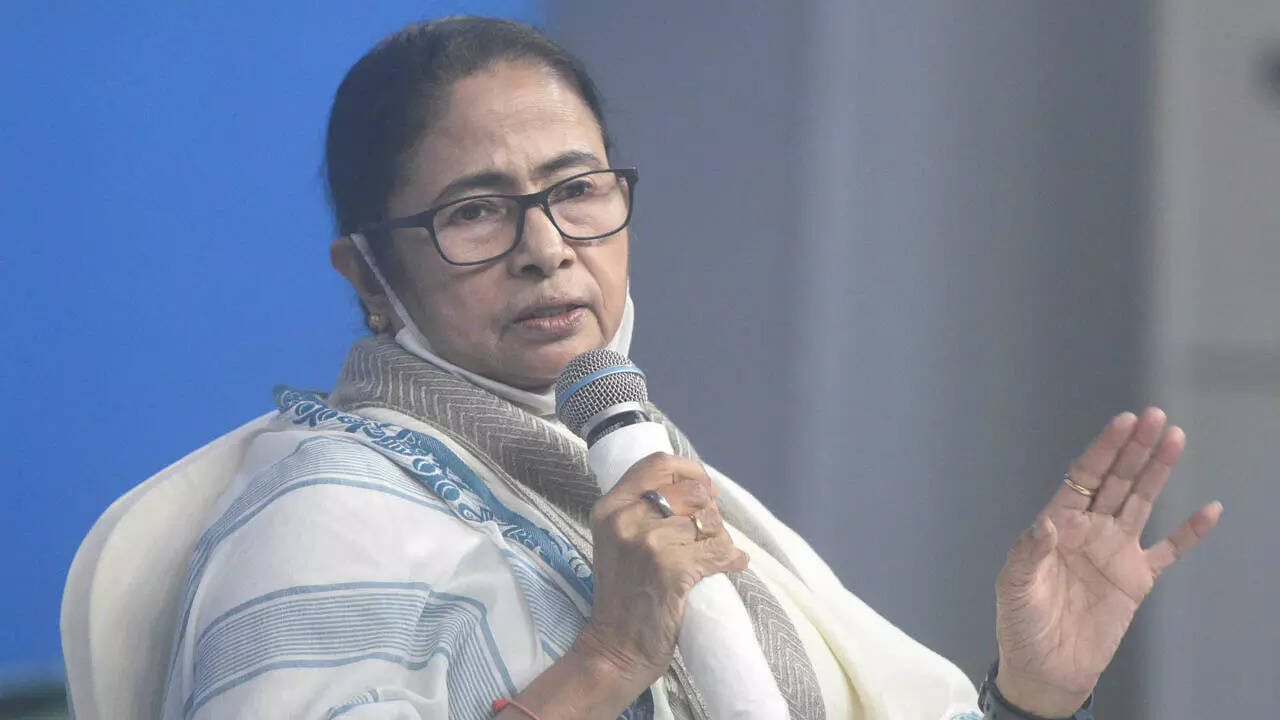 ALIPURDUAR: West Bengal chief minister Mamata Banerjee on Thursday criticised the BJP-led central government's move to discontinue scholarships for students of backward castes and minority communities, and said her government would be providing them aid.
She launched the 'Medhashree' scholarship, under which students belonging to the backward and minority communities will be entitled to an annual grant of Rs 800, benefiting 2.63 lakh students every year.
She said her government has implemented 17 per cent reservation for OBCs.
"The Centre has stopped scholarships for OBCs and minorities, but don't worry, we will provide the same to them," Mamata Banerjee said at an administrative meeting here.
She said her government imparts education in Ol Chiki, Rajbongshi, Hindi, Nepali, Santhali, Kurmi, Kamatapuri and other languages.
Banerjee said around 3.83 crore students across the state have received scholarships under the Aikyashree scheme, while over 40,000 beneficiaries have got students' credit cards.
Alleging that the Centre was not releasing funds for several schemes, she said, "We will take care of our own. We won't beg for alms. Central leaders come to West Bengal and make big comments but they are nowhere to be seen after elections are over."
On central teams visiting the state to check proper implementation of schemes, she said, "First, they come to collect Income Tax and Customs Duty from West Bengal, then they sent central agencies to harass our leaders. They are also not clearing our dues."
She, however, asserted that she will not beg the Centre for the funds.
"Let's see how long they can continue like this. I will not beg in front of them," she said.
Banerjee also hit out at the Union government for not filling vacancies in central entities.
"They (Centre) have halted vacancies under Railways. Where are the jobs in Coal India? What have they done with Air India? They are selling everything.
"But when I offer jobs to my state's youths, they try to prevent it. Their job is to hinder our growth. I feel no one should do politics over jobs, food, health and needs of the people," she said.
Without naming Prime Minister Narendra Modi, she said, "They put mugshots of their leader on everything … they claim of providing ration, houses and what not."
The CM claimed attempts are being made to create divisions among people, and urged everyone to remain united.

#Mamata #slams #Centre #stopping #students #grant #launches #scholarship #India #News