Hollywood
Lola Brooke Talks Breakout Success, Her Career, & New Music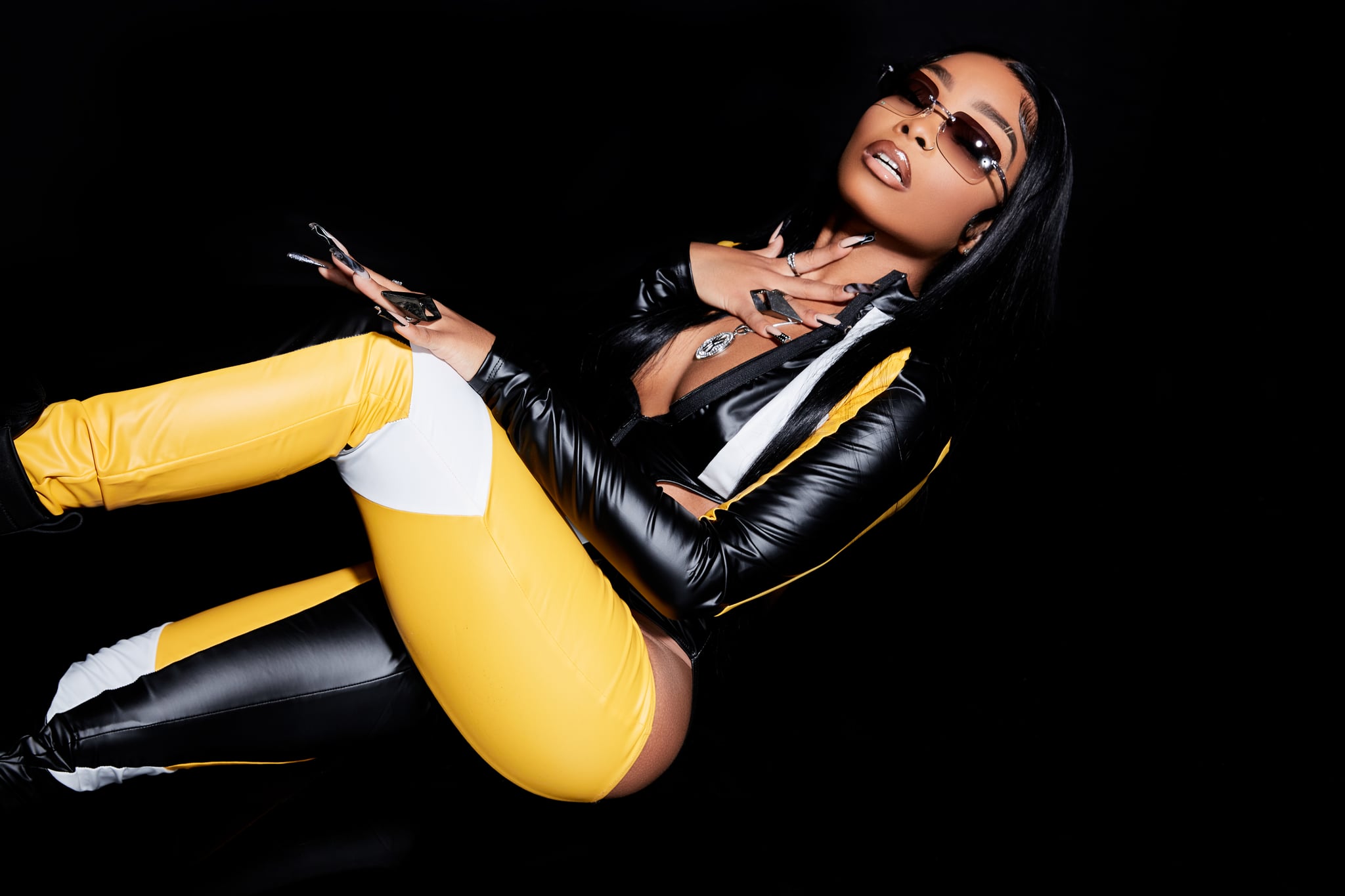 Image Source: Felicia Abban
Lola Brooke's big moment has finally arrived, but she's not wasting any time reveling in it. The Brooklyn-bred, freshly signed Arista Records rapper says she finds herself "everywhere at one time" these days — from being a trending topic on social media to performing on major stages with some of the biggest names in the rap game (Future and A Boogie wit da Hoodie so far). That's largely thanks to the success of her 2021 breakout smash, "Don't Play With It," which she also performed for her viral From the Block Performance. Brooke can't even begin to describe what this moment means to her, but she tells News JoJo it's been a long time coming.
"I've waited for these moments for so long that it's starting to feel like, 'Alright, what's the next thing?'"
"Honestly, I'm living in the moment so much that I can't feel it," she says of the current buzz around her. "I'm just so happy to be here. I've waited for these moments for so long that it's starting to feel like, 'Alright, what's the next thing? What's the next thing?' I've been praying for this for so long, it finally came, but this is not the ending. This is just the very beginning."
Brooke's beginning as a rap artist goes back to her childhood, when she put pen to paper in her keepsake diary and wrote poetry, which eventually turned into raps. She realized as early as 8 years old that she had a gift for rhyming — even her family recognized that she had something special. "Since [I was] a kid, my grandmother was telling me that I was saying I was going to be a rapper, but I don't remember telling her that," Brooke explains. "I just knew I had a gift to be an artist, for sure."
The proud Brooklynite was exposed to hip-hop early on, discovering New York giants like JAY-Z, 50 Cent, DMX, and Busta Rhymes, as well as other legends like Lil Wayne, Lauryn Hill, Missy Elliott, and Eve — all of whom inspired her to take music seriously. Though she started recording music when she was about 14 years old, she didn't take her cue to pursue rap full time until she quit her job working at a shelter in Queens in New York back in 2016, when she also signed to Team 80 Productions. That's when the real work began.
The up-and-comer dropped her first music video in September 2018 for a track titled "Not the Same." Her high-pitched voice and melodic flow on it are a stark contrast to the aggressive style she's become known for in New York's drill scene and the rap game at large. She previously told hip-hop outlet Dirty Glove Bastard she was encouraged to tone down her rough appeal and "be more sexy" — but clearly, it didn't take long for Brooke to find her lane.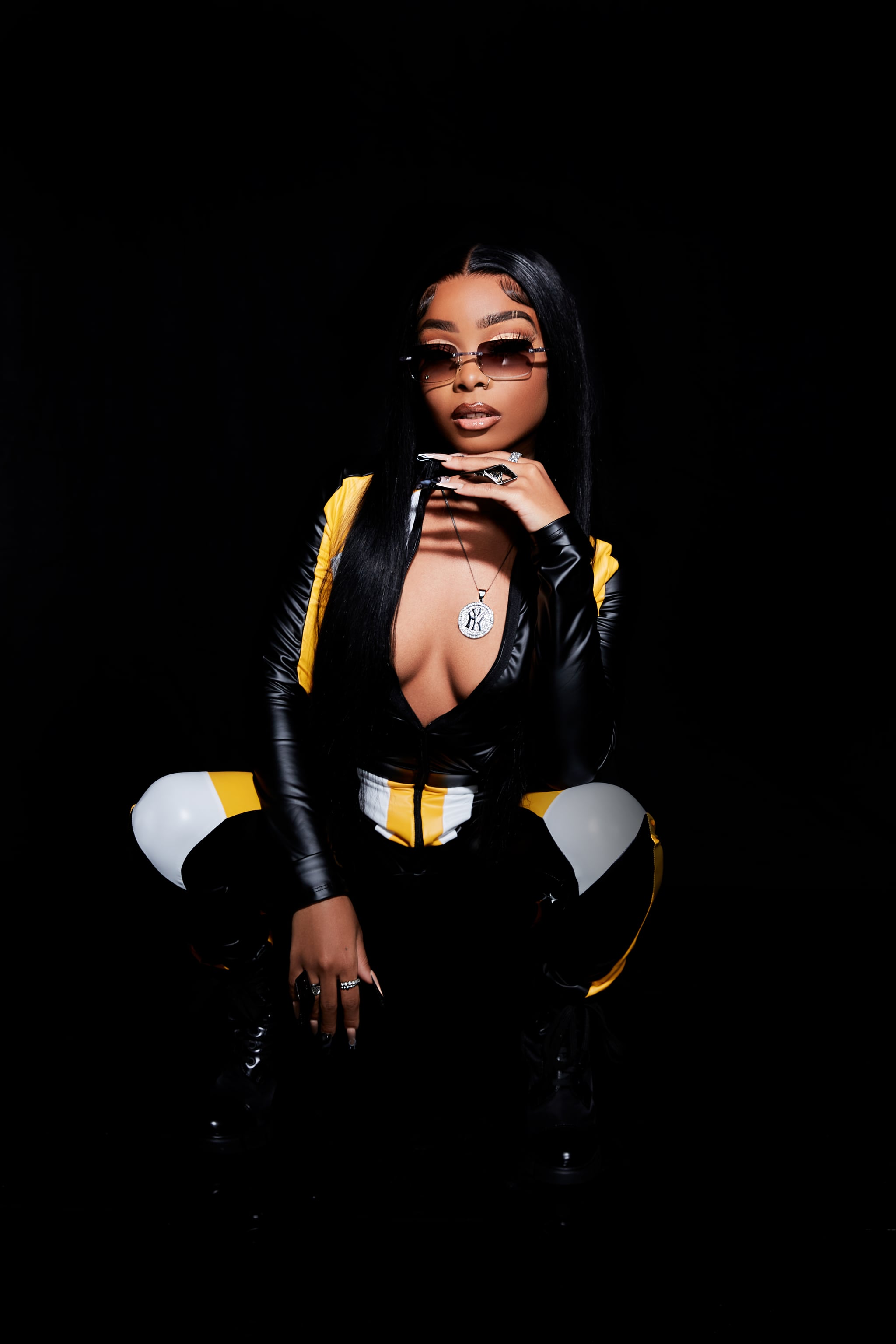 Image Source: Felicia Abban
"It's a lot of greats that come from Brooklyn so I know that shoe is not easy to fill, but I'm ready for it."
On singles like 2021's "Back to Business" and "Dummy Ummy," Brooke sounds comfortable, confident, and authentic to who she is — Brooklyn all day. "It don't matter what beat you put me on, you going know I'm from Brooklyn, NY," she boasts proudly. " . . . It's a lot of greats that come from Brooklyn, so I know that shoe is not easy to fill, but I'm ready for it. I got my city holding me down and they got my back, so I feel protected."
Brooke's fans and hometown aren't the only ones rooting for her; she's one of today's leading breakout talents. So far, the rising rap star has earned major cosigns from Elliott, Cardi B, Meek Mill, JT of City Girls, and Saucy Santana, to name a few. However, she's not getting complacent on account of celebrity support. She knows she still has a long way to go until she reaches the top.
"The cosigns is cool. But just because somebody says, 'Hey, listen, you're dope, you're great,' that doesn't mean that you get comfortable. That's just giving you motivation to keep going," Brooke says. "At the end of the day, when I wake up every day, I do not see these people. They might be watching me on the socials, so I got to make sure I always do my big one."
The year 2022 was a momentous one for Brooke — she dropped standout tracks like "On My Mind" and "Gator Season," but she punctuated her hot streak with her latest single, "Here I Come," released in November. The song, which partially serves as her "fresh reintroduction," has caught the attention of many who are declaring that she's a 2023 artist to watch. Not to mention, it's already raked in over half a million views on YouTube and nearly a million streams on Spotify. But even amid all her recent success, Brooke believes she still hasn't hit her peak. "I'm on the verge of it right now," she says. "I feel like people might feel like I had my [breakthrough] already, but when I'm able to take care of my family, that's my [real] breakthrough."
"This is my dream. I'm finally living through it."
Brooke has big plans lined up for 2023, starting with the teasing of a new record, "Just Relax," which will kick off another monumental year she says she's "ready to take over." But above all and perhaps surprisingly, Brooke says self-care — and not working nonstop in the studio — is one of her top priorities in 2023.
"This is my dream. I'm finally living through it. It's a job as well, but I still have to take care of my body, because everything is just work with me," she explains. "I get up. I might not eat. I just think to go to the studio, go perform, and I won't take care of myself or get no sleep because I'm trying to get everything done in a small amount of time." That's changing this year, she says: "I'll take care of myself more and make sure that I'm more prepared mentally for things." We agree — that's essential, seeing as though Brooke's epic rise to stardom has only just begun.

#Lola #Brooke #Talks #Breakout #Success #Career #Music