India
Locals in fear as houses develop cracks in Aligarh | India News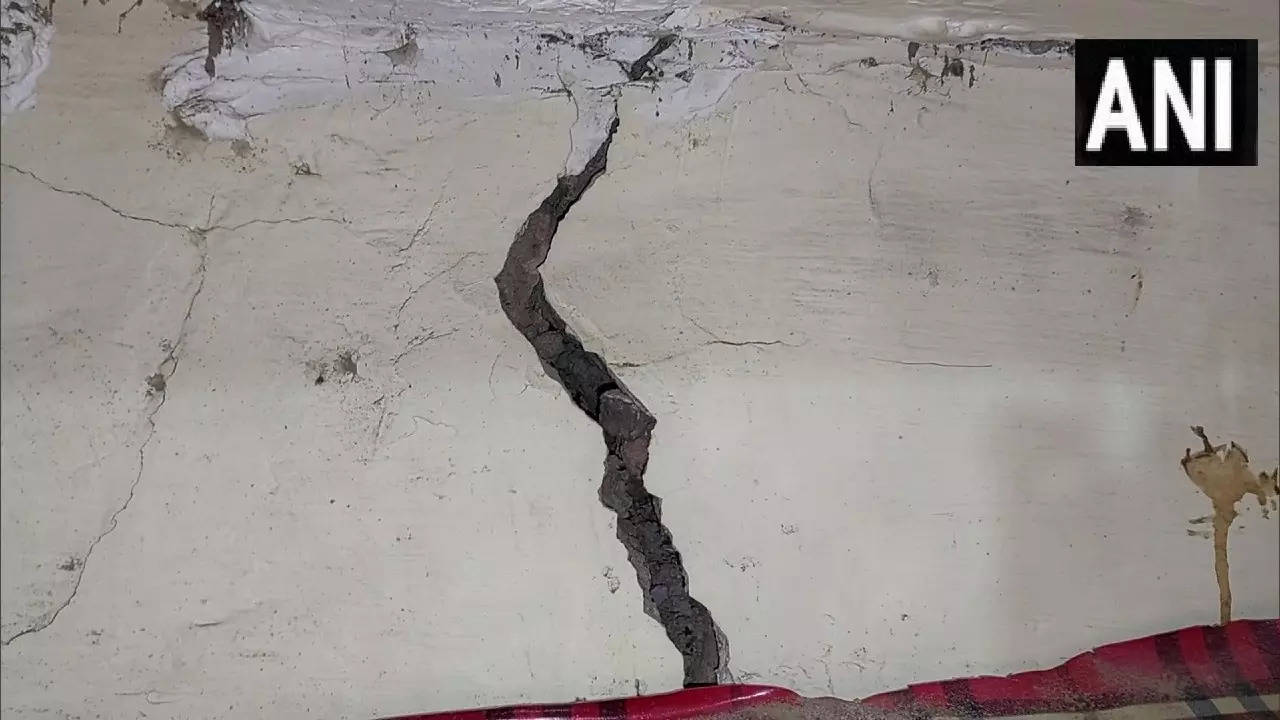 ALIGARH: Amid fears in the wake of land subsidence in the Joshimath area in Uttarakhand, sudden cracks in a few houses in the Kanwariganj area of Aligarh have caused panic among locals.
"For the last several days, cracks have appeared in some of our houses due to which we are forced to live in panic. We have also complained about it but the Municipal Corporation authorities are not taking any concrete action and are only giving assurance. We are afraid that the houses may collapse," a local, Shashi said.
According to the locals, a pipeline was laid by the government under the Smart City scheme, which is now reportedly leaking, leading to the development of cracks.
"It has been 3-4 days. We have intimated about the same to the department, but no assistance has been provided so far. We are being forced to live in terror," Afsha Mashroor, a local said.
Meanwhile, the Additional Commissioner of Municipal Corporation Rakesh Kumar Yadav took cognisance of the issue and said that necessary action will be taken by the department.
"We have just received the information that there have been cracks in some houses in the Kanwariganj area. The matter has not yet come to full notice. We will now send our team to the site and the necessary action will be taken by the Municipal Corporation," assured Yadav.

#Locals #fear #houses #develop #cracks #Aligarh #India #News