India
Let anyone tell anything, I will continue my work, says Shashi Tharoor | India News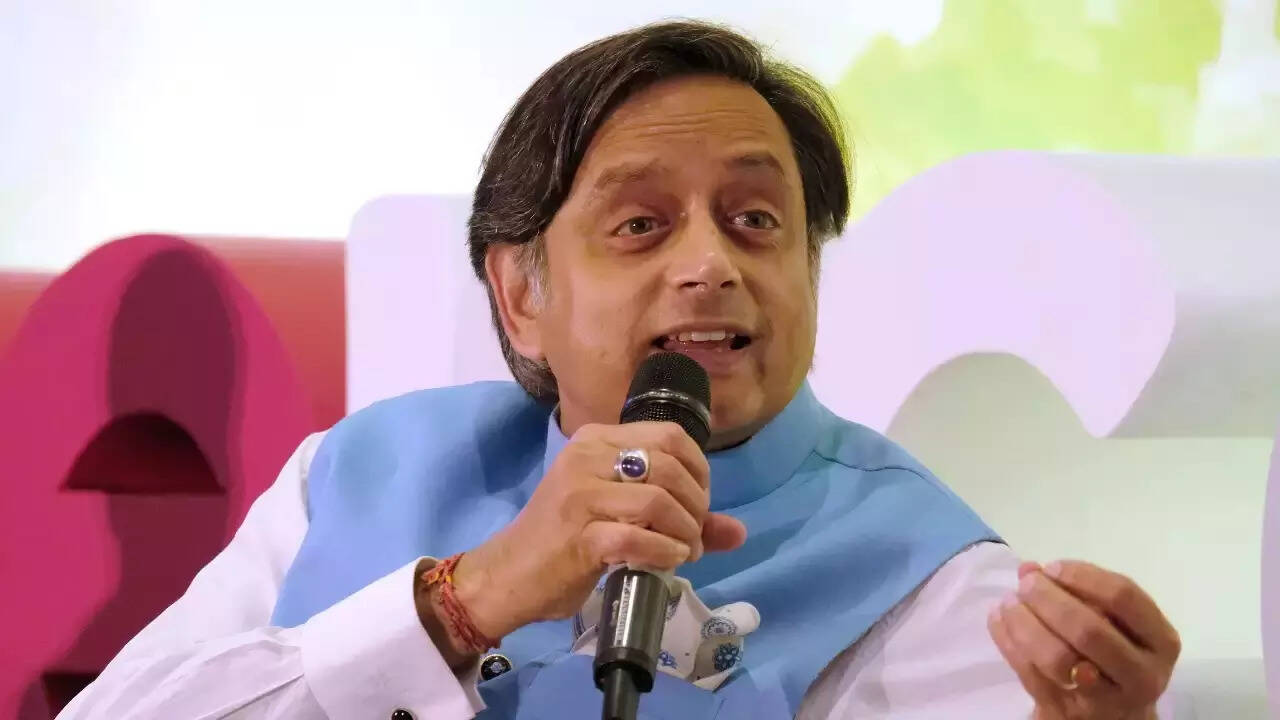 KANNUR: Senior Congress leader Shashi Tharoor on Saturday said let anyone tell anything but he would continue his work and meet people as he did in the last 14 years.
His remarks come a day after an array of party leaders made a veiled attack against his move to shift to State politics.
The Thiruvananthapuram MP said he was attending programmes across the State as he gets lots of invitations from various quarters and there is nothing special about it as other politicians are also doing the same.
"Let anyone tell anything…I am doing my work…whatever anyone says, I have no issue," he told reporters here when asked about the recent statements of some Congress leaders without mentioning his name.
Stating that what he is doing now is the same what he has been doing for the last 14 years, the leader said whenever he gets invitations from the public, he would select programmes and attend them according to his convenience.
Senior leader Ramesh Chennithala was among those who had made veiled attacks against Tharoor while participating in a party programme in Thiruvananthapuram on Friday.
Taking a dig at Tharoor's reported willingness to become the Chief Ministerial candidate of the Congress party in the next Assembly poll in 2026, Chennithala had said "if someone has stitched a coat for the CM post, they should be ready to leave it behind and work for the success of the party in the upcoming parliamentary elections."
He also said no one should claim what position they would hold in the next four years.
Expressing displeasure over party leaders disclosing their political ambitions publically, AICC general secretary K C Venugopal had said that everything should be discussed within party forums and urged leaders not to give the media any chance to debate on such matters.
KPCC chief K Sudhakaran also said it was not proper for anyone to decide a post or constituency on their own for the upcoming assembly polls.
When reporters asked whether the "CM coat" remark by Chennithala was targeting him, Tharoor said he has not stitched any coat for the top post.
"Our Chief Ministers usually don't wear coats…I do not know who stitched the coat and when…You (media) should ask the question to those who made such statements…not to me," he said in a lighter manner.
The leader's remarks came at a time when discontent was brewing within the Congress party over him reaching out to influential religious and community leaders.
Earlier this week, Congress central leadership also had clarified that it was not proper for any MPs to make statements on their candidature and the party has its own organisational mechanism to choose its candidates.

#continue #work #Shashi #Tharoor #India #News