Entertainment
Kylie Jenner and Travis Scott reportedly split again: Here are 6 details about their relationship
Kylie Jenner and Travis Scott have reportedly broken up after spending a holiday apart from one another. It was reported that Kylie and Scott were supposed to spend their holidays together, however, Jenner went to Aspen with her friends and family. Kylie took to TikTok to give a glimpse of herself and four-year-old daughter Stormi Webster in Aspen, Colorado for the New Year's getaway. The group also included Kendall Jenner, Stassie Karanikolaou, Justin Bieber, and Hailey Bieber. Jenner shared a TikTok video of herself along with Stormi sledding in the snow.
Here are six details of their relationship that you should know about:
1. The couple started dating in 2017
The couple's dating speculation began when they were spotted holding hands while roaming the grounds at Coachella in 2017. As they started talking to each other, they immediately hit it off. Kylie spontaneously decided to join Scott on his concert tour because of their attraction towards one another. The couple were later spotted together on many outings, including the NBA playoff games, while showing their affection for one another.
Even before that, Kylie and Scott used to hang around with each other because of their mutual friends, however, they never had proper conversations as Kylie thought that the rapper did not like her.
2. They welcomed their first child after ten months
It seems that after Kylie joined Scott on his concert tour, the duo became inseparable while traveling to different cities and going on long walks. The couple started spending more time together to give their relationship a real chance by attending the Met Gala together, spending time on yachts, celebrating each other's birthday, and more.
In February 2018, Jenner posted an emotional note on social media while welcoming their first daughter together. Earlier, the couple evaded pregnancy rumors to avoid stress and prepare themselves for this new relationship milestone. However, citizens quickly suspected her pregnancy when Kylie Jenner only started posting baggy clothes pictures and throwback posts. She later revealed the name of their daughter to the world – Stormi Webster.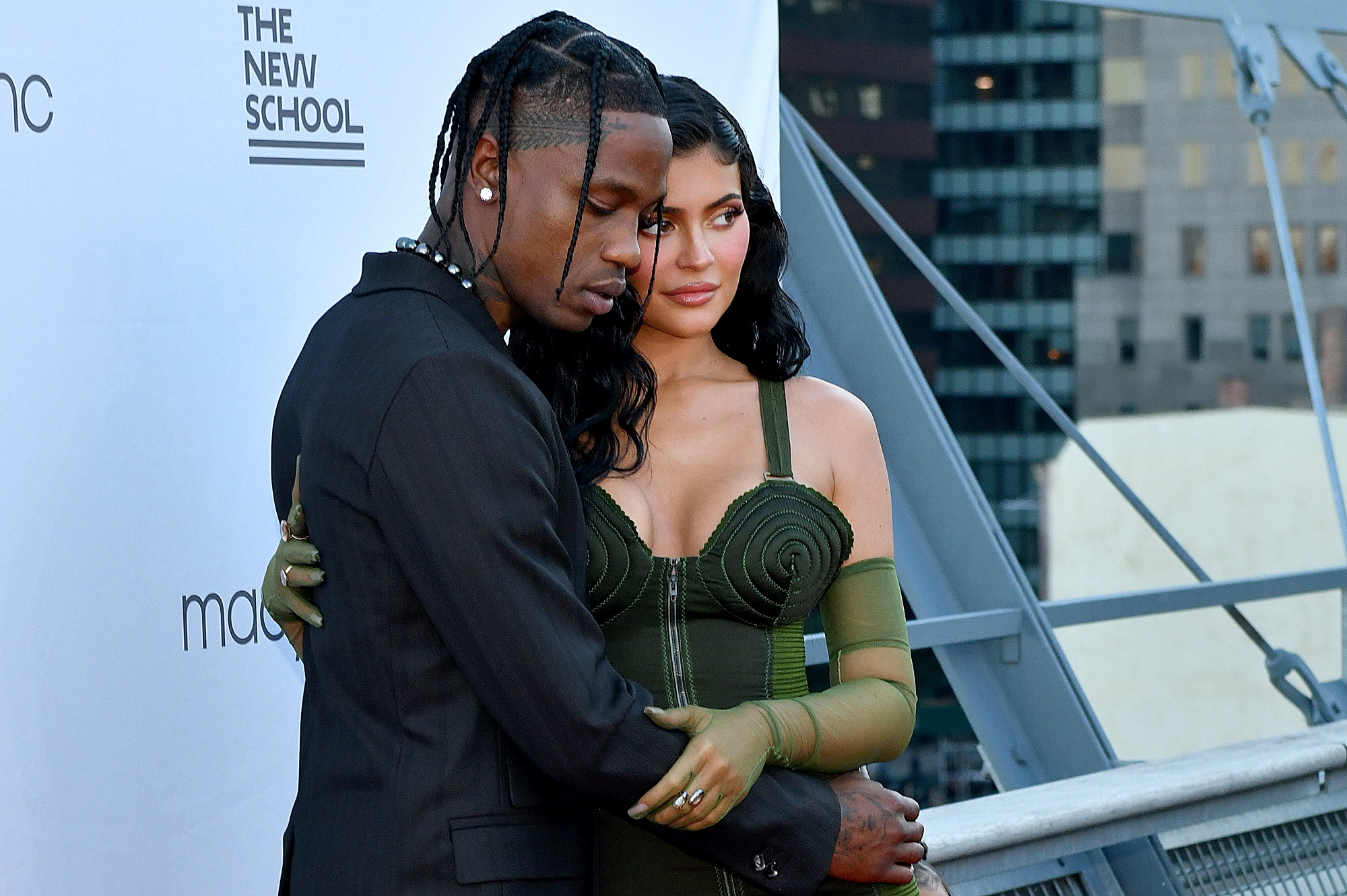 3. Kylie Jenner and Travis Scott took a break after 2 years together
The couple went strong after the birth of their daughter by visiting Coachella together again, taking their first family vacation together, attending the Met Gala, going on trips together, featuring in joint photo-shoots, attending award functions together, and so on. In an interview, Scott even mentioned his plans to soon propose to Jenner.
However, in late 2019 the couple were reported to be taking a break from one another however it didn't mean that they were all over each other. This decision came after increasing stress from their lifestyle.
4. The couple sparked relationship rumors with their outings together
It was reported that the couple has always been in love with one another, however, due to different situations in their lives and some trust issues that led to the break in their relationship. However, after getting a better handle on the situation, they decided to give their relationship another chance. When Kylie flew to Miami to celebrate Scott's birthday their relationship was further sparked. They even attended the Met Gala 2021 together and acted as a couple.
5. Kylie and Travis welcomed their second child together
Travis Scott and Kylie Jenner also welcomed their second child together in February 2022. Jenner announced her pregnancy by uploading an Instagram video of the positive pregnancy test with Scott's arms wrapped around her belly. The couple announced the name of their son as Wolf, however, later on they changed their name and informed the same via their Instagram story.
6. Travis Scott accused of cheating on Kylie
There were also cheating allegations against Travis Scott when his rumored ex Rojean Kar posted stories of herself on the social media story. This led to quite an exchange of words amidst both of them, with Scott rubbishing any such claims.
During the Scott's performance for Wayne and Cynthia Boich's gathering in December 2022, Kylie fully supported the rapper along with showing affection towards him before the performance. The breakup report of the 25-year-old business mogul and 31-year-old rapper comes after they spent their holidays apart. While Kylie Jenner provided a sneak peek of the Kardashian's annual gala Christmas party, Travis Scott was not seen in glimpses of these social media posts.
ALSO READ: 7 Times Kylie Jenner proved she was the ultimate IT girl in trendy crop tops and pants
#Kylie #Jenner #Travis #Scott #reportedly #split #details #relationship