Business
Key takeaways from India, US December inflation data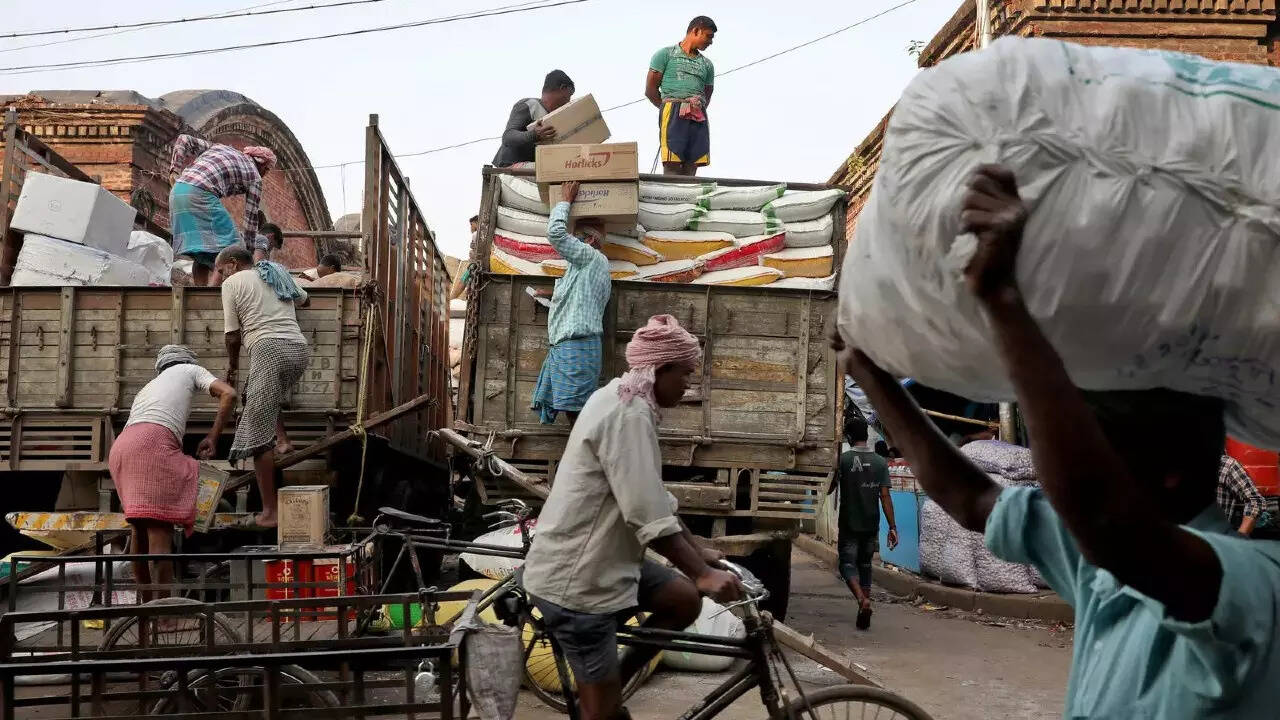 NEW DELHI: Persistently rising inflation was a major concern for all economies alike last year. However, the first few days of the new year 2023 has brought some cheer as consumer prices are seen to be cooling.
In a double delight on Thursday, both India and the United States released inflation numbers for the month of December. While, India's retail inflation eased to a one-year low of 5.72%, US consumer prices fell for the first time in more than two-and-half years to 6.5%.
The ease in inflation figures has brought cheer to US markets as Wall Street's main indexes rose.
However, headline or core inflation remains a concern for both economies.
Saugata Bhattacharya, chief economist of Axis Bank told ET Now that lower inflation numbers are definitely good news for the government but not so much for the RBI due to core inflation figures.
However, Bhattacharya said that global inflationary pressures seem to have peaked and the prices have now started to come down, which will give the central bank some leeway in terms of monetary policy formulation.
Breather for central banks
The positive set of US inflation data could allow the Federal Reserve to further scale back the pace of its interest rate increases next month. The US central bank is engaged in its fastest rate hiking cycle since the 1980s.
The consumer price index dipped 0.1% last month, the first decline since May 2020, when the economy was reeling from the first wave of Covid-19 cases. The CPI rose 0.1% in November.
Last year, the Fed had raised its policy rate by 425 basis points from near zero to a 4.25%-4.50% range, the highest since late 2007. In December, it projected at least an additional 75 basis points of hikes in borrowing costs by the end of 2023.
Similarly, India's retail inflation has been undershooting the Reserve Bank of India (RBI) as well as investors expectations on account of a faster-than-expected fall in consumer prices. The fall in food prices, both domestically and globally, and a moderation in fuel prices helped in cooling of inflation in the country.
The RBI has been on a rate hiking spree since May 2022 in its bid to tame inflation, having raised the repo rate by a cumulative 225 basis points (bps). The last hike was only 35 bps compared to three back-to-back increase of 50 bps.
Even though consumer prices have eased for 2 straight months, RBI governor Shaktikanta Das is of the view that there no room for complacency.
Last month, Das had said that even though worst of inflation is behind us, but there is no room for complacency in the fight against price-rise. He added that from a growth perspective, India stands out as an isle of resilience in a "gloomy world" which is staring at slowing growth with possibilities of recession in some countries.
Commenting on inflation numbers, Soumya Kanti Ghosh, Group chief economic adviser, State Bank of India said the core CPI also moderated to 6.09% in December, compared to 7.09% in April 2022. However, in the past 20 months core CPI has remained above 5.7% and the average is at 6.07%, which indicates that core CPI remained stagnant and elevated.
How prices eased
As for India, inflation in the food basket was at 4.19% in December as against 4.67% in November and 4.05% in December 2021.
In the vegetable basket, it dropped by over 15% on annual basis. The prices of fruits showed a modest rise of 2% in December 2022. The rate of price rise was also negligible in 'oils and fats' and 'sugar and confectionery'
However, spices became dearer by nearly 20% and cereals by about 14%.
The index of 'fuel and light' was up by about 11% on annual basis in December.
"CPI inflation at 5.7% yoy is in line with our forecast. Besides base effects, food and fuel were off the boil, with vegetables, edible oils and pulses easing, while cereals held their ground. Besides better arrivals of kharif crops, rabi sowing is also faring well this season, after weak dispersion of rainfall disrupted summer foodgrain output," Radhika Rao, senior economist at DBS Bank told Reuters.
"Globally, the pullback in commodity prices is slowing pressure on incremental build-up in costs. Core inflation is sticky at around 6.1%. While the MPC was non-committal on the path ahead at the December rate review, we expect the decision to be data-dependent. With moderating inflation prints and high-frequency data likely to increasingly turn mixed, the remaining 25 bps hike could be delivered at the February meeting before rates settle into a prolonged pause," she added.
Similarly, in US Gasoline prices tumbled 9.4% after dropping 2.0% in November. But the cost of natural gas increased 3.0%, while electricity rose 1.0%. Food prices climbed 0.3%, the smallest gain since March 2021, after rising 0.5% in the prior month. The cost of food consumed at home increased 0.2%.
In the 12 months through December, the CPI increased 6.5%. That was the smallest rise since October 2021 and followed a 7.1% advance in November. The annual CPI peaked at 9.1% in June, which was the biggest increase since November 1981. Inflation remains well above the Fed's 2% target.
Prices for used cars and trucks fell 2.5%, recording their sixth straight monthly decline. New motor vehicles slipped 0.1%.
Goods prices dropped 1.1% after decreasing 0.3% in November as deflation in this category becomes entrenched. But services, the largest component of the CPI basket, accelerated 0.6% after gaining 0.3% in November.
Impact on markets
Wall Street's main indexes rose in choppy trade on Thursday as cooling inflation supported bets of smaller interest rate hikes by the Federal Reserve, though concerns remained that the central bank would keep hiking rates further.
Another report from the Labor Department on Thursday showed initial claims for state unemployment benefits fell 1,000 to a seasonally adjusted 205,000 for the week ended Jan. 7, compared with a forecast of 215,000, signalling a still tight labour market.
This week also marks the start of the quarterly earnings season, with big banks expected to report lower profits, while overall S&P 500 earnings are expected to decline year-over-year, according to Refinitiv.
Stock markets in India are also expected to remain in positive zone on Friday, tracking cues from global markets.
(With inputs from agencies)

#Key #takeaways #India #December #inflation #data