Entertainment
Katy Perry says she found a sister in fiancé Orlando Bloom's ex Miranda Kerr, poses with model on red carpet
Katy Perry had wonderful things to say about her fiancé and actor Orlando Bloom's ex Miranda Kerr. On Saturday, Katy and Kerr attended the 20th annual G'Day USA Art Gala in Los Angeles. The 38-year-old singer and the 39-year-old model walked the red carpet and even posed for photographs together. Later, Katy Perry honoured Miranda with the Excellence in the Arts award. Find out what she had to say about Miranda before presenting her with the award.
Katy Perry says she gained a sister in Miranda Kerr
Before the Roar singer presented Kerr with her award, she delivered a heartfelt and sweet message for her. According to PEOPLE, referring to the dynamic of their relationship, Katy said, "Some of you might be confused about why I'm introducing Miranda. That doesn't play into the antiquated narrative of ex-wives and new wives."
Continued further, Katy joked about how many people would like to see her and Miranda Kerr 'mud wrestle' with each other, including the model's husband Evan Spiegel, but, Katy clarified, that they are there to 'lead by love because Miranda is love'. "And as a lot of you know, love comes in many family iterations," she said.
Katy concluded her speech by expressing that she has gained a sister in Miranda. "I'm so grateful for our modern blended family. It's like I gained another sister, one with whom I usually sidebar from the main family chat and agree with," she said.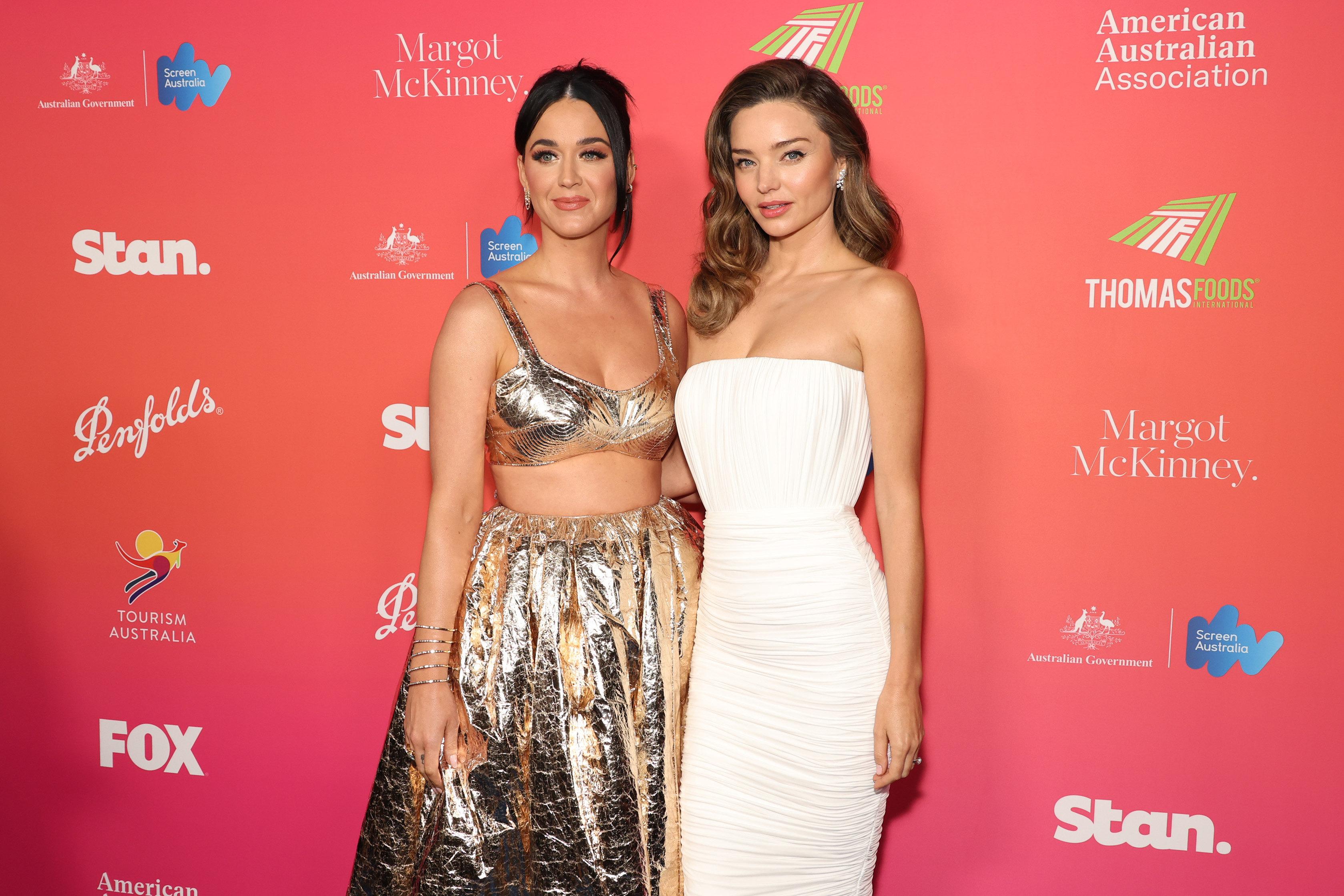 Katy Perry and Miranda Kerr's Instagram posts for each other
Apart from the sweet speech, Katy and Miranda also penned down adorable captions for each other on their personal Instagram spaces. Katy wrote that she loved celebrating her 'sister from another mister' at the Art Gala event, and congratulated her for the honour. She also added that she loved their 'modern family' and thanked Miranda for introducing her to celery sticks.
On the other hand, Miranda thanked Katy for her 'kind and heartfelt words'.
For the unversed, Orlando Bloom and Miranda Kerr were married from 2010 to 2013. They also share a 10-year-old child named Flynn together. On the other hand, Bloom and Katy started dating in 2016. They got engaged in 2019. The couple welcomed their daughter Daisy in August 2020.
ALSO READ: Katy Perry REMINISCES her European holiday as she shares sweet snaps with fiance Orlando Bloom; SEE POST
#Katy #Perry #sister #fiancé #Orlando #Blooms #Miranda #Kerr #poses #model #red #carpet