Hollywood
Jennifer Lopez's Ninth Album: Title, Release Date, Tracklist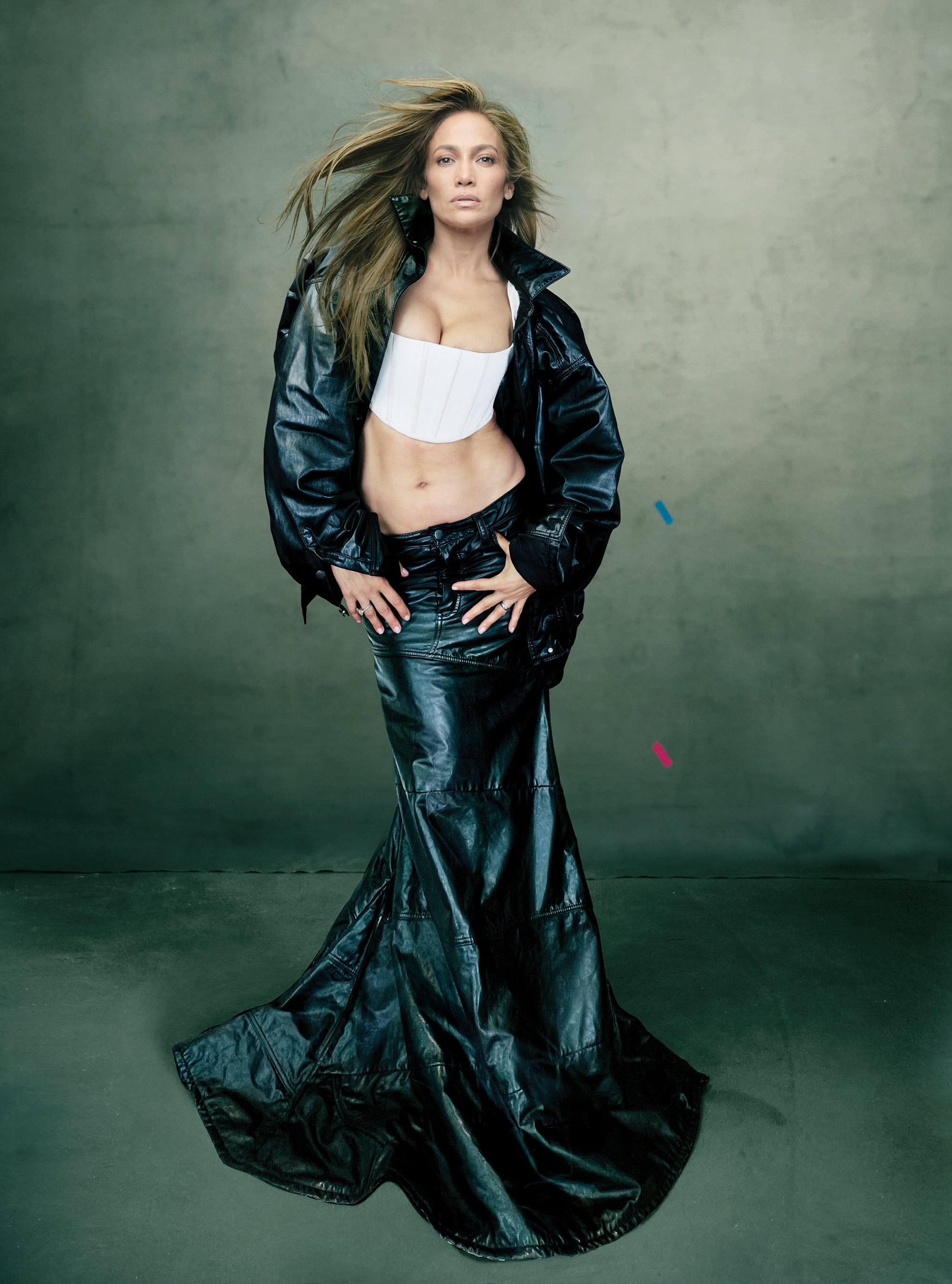 Image Source: Annie Leibovitz
It's been almost a decade since Jennifer Lopez released an album, but she's gearing up to drop her most personal project to date. On Nov. 25, the 53-year-old singer announced the title of her ninth studio album on the 20th anniversary of her "This Is Me . . . Then" album, calling her return to music "This Is Me . . . Now." According to a media alert shared with News JoJo, Lopez's forthcoming project "chronicles the emotional, spiritual, and psychological journey that she has taken over the past two decades."
" . . . When I make my best music or my best art is when I'm happy and full and feel lots of love."
Lopez opened up about her ninth album in her December cover story for Vogue, published Nov. 8, with the outlet calling it "the most honest work she has ever done."
"Kind of a culmination of who I am as a person and an artist," Lopez said of the forthcoming album. "People think they know things about what happened to me along the way, the men I was with — but they really have no idea, and a lot of times they get it so wrong. There's a part of me that was hiding a side of myself from everyone. And I feel like I'm at a place in my life, finally, where I have something to say about it."
" . . . When I make my best music or my best art is when I'm happy and full and feel lots of love," Lopez added, a sentiment that also serves as the tone for her new album. Vogue's Rob Haskell noted that he listened to a few rough cuts from Lopez's project, describing them as "plaintive, confessional songs, reflections on the trials of her past, upbeat jams celebrating love and sex."
On Nov. 28, Lopez dished on her upcoming album again during an Apple Music interview with Zane Lowe, sharing the special reason she decided to release "This Is Me . . . Now" 20 years after "This Is Me . . . Then." "Twenty years ago, I fell in love with the love of my life. I was working on an album, and it was called 'This Is Me . . . Then.' It was all about capturing that moment in time," she said. "Now, the most amazing, incredible, unbelievable thing has happened. The reason we're here is because I want to capture this moment in time because it is even better than the first time."
Per Lopez's media alert, "This Is Me . . . Now" — billed as an "emotionally raw and honest" album — will introduce other "very personal projects" from the singer-actor next year, with more details to come. Lopez released her last solo album, "A.K.A.," in 2014. She also recorded the "Marry Me" soundtrack alongside her costar Maluma, which arrived in February.
For the past few years, the singer has mainly focused on her many film projects, which include her upcoming Netflix thrillers "Atlas" and "The Mother," plus her "Shotgun Wedding" rom-com, the latter two slated to premiere in 2023.
While Lopez's fans get ready to hear the new material she's been working on, read ahead for everything we know about her next album so far.
Jennifer Lopez's Ninth Album Title
The name of Lopez's next album, "This Is Me . . . Now," serves as an ode to "This Is Me . . . Then" — which Lopez released in 2002 during the early years of her relationship with Ben Affleck. The album features "confessional songs, reflections on the trials of [Lopez's] past, and upbeat celebrations of love." It also spotlights Lopez's "tough childhood, unsuccessful relationships, and [her] incredible emotional journey."
What Is Jennifer Lopez's Ninth Album About?
"I went into it with the attitude of I'm going to capture this moment in time."
In her interview with Zane Lowe, Lopez revealed that she's most inspired musically when she's in love, so it comes as no surprise that she's releasing "This Is Me . . . Now" after rekindling her romance with Affleck and marrying him. "We captured me at this moment in time when I was reunited with the love of my life and we decided we were going to be together forever. The whole message of the album then is this love exists. This is a real love," Lopez shared. "Now I think what the message of the album is very much if you were wondering if you have, like me at times, lost hope, almost given up, don't. Because true love does exist and some things do last forever and that's real. I want to put that message out into the world and that does take a lot of vulnerability. But I couldn't stop myself and some parts of it scare me. And I think parts of it scare Ben too. He's like, 'Oh, do you really want to say all this stuff?' And I'm like, 'I don't know how else to do it, baby.'"
In addition to her love for Affleck, Lopez also shared that "This Is Me . . . Now" will catch fans up on how much she's changed over the last 20 years. "I went into it with the attitude of I'm going to capture this moment in time . . . I've grown. I've learned things. I've been through some sh*t. I've had some hard times. I've been through divorce. I've been through a lot of different difficult relationships at times and private things that happened," she said. "But it got me to this place and it was just about let's capture who I am right now, here today, and what I've gone through."
Jennifer Lopez's Ninth Album Release Date
An exact release date has yet to be announced, but per an Instagram post shared by Lopez, her "musical experience" will arrive sometime in 2023.
Jennifer Lopez's Ninth Album Tracklist
The tracklist for "This Is Me . . . Now" reads as follows:
"This Is Me . . . Now"
"To Be Yours"
"Mad in Love"
"Can't Get Enough"
"Rebound"
"Not. Going. Anywhere."
"Dear Ben Pt. II"
"Hummingbird"
"Hearts and Flowers"
"Broken Like Me"
"This Time Around"
"Midnight Trip to Vegas"
"Greatest Love Story Never Told"
According to Lopez, "Midnight Trip to Vegas" is all about her spur-of-the-moment elopement with Affleck, detailing how they tied the knot at the famous Little White Chapel in Las Vegas. "I've been working on this album, and when I came back from getting married that weekend, I wrote a whole song about that," the singer revealed on her Jan. 18 appearance on "Jimmy Kimmel Live!"

#Jennifer #Lopezs #Ninth #Album #Title #Release #Date #Tracklist