Hollywood
Jennifer Lopez Was Supposed to Kiss Madonna at the 2003 VMAs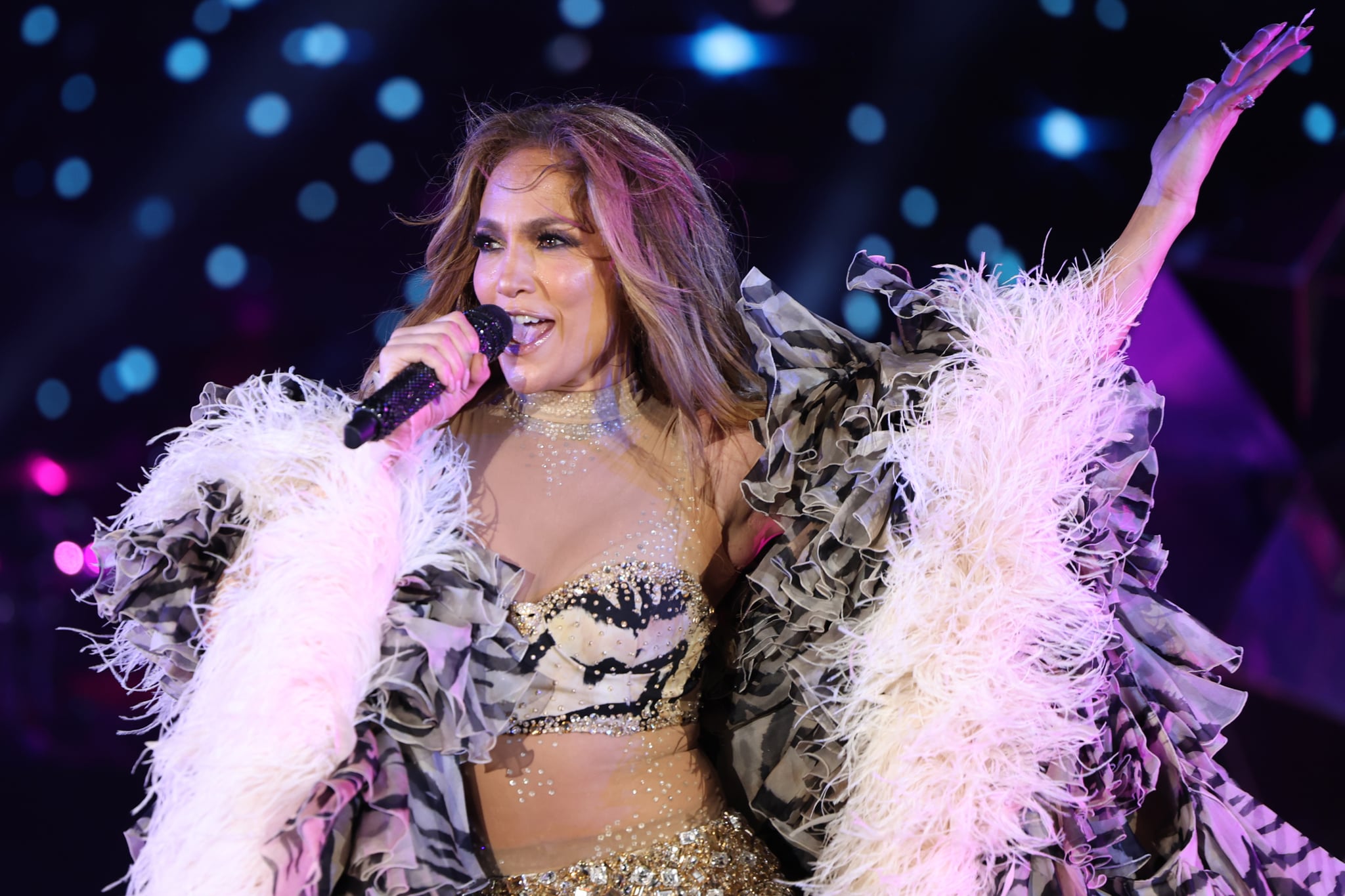 Jennifer Lopez doesn't kiss and tell. But in a Jan. 16 interview with E! News, the triple-threat revealed she was almost a part of one of the most legendary moments in pop culture history: the onstage kiss between Madonna and Britney Spears at the 2003 MTV Video Music Awards.
"Yes, that actually is true," Lopez confirmed when asked about the rumor. "I was filming a movie in Canada, and we had met — me, her and Britney — to do it at her home," Lopez said, remembering how the three pop icons had initially planned their VMAs performance. "And then, I just couldn't get off the film, and so, we couldn't do it."
Once Lopez officially became unavailable, Christina Aguilera was asked to sing in her place, also kissing Madonna while performing "Like a Virgin" and "Hollywood," as Lopez was originally slated to do. "We had talked about it," Lopez explained. "I love Madonna. I'm a huge fan. I always have been."
While Lopez didn't get to share that moment in culture with one of her own musical inspirations, she's had her fair share of iconic memories, including of course headlining the Super Bowl halftime show alongside Shakira, being honored with the Generation Award at last year's MTV Movie & TV Awards, and releasing her own documentary. As for the future, Lopez has her ninth album on the way, titled "This Is Me . . . Now," which she previously described as "the most honest work" she's ever done.
When asked by E! News to see if she planned on taking this new music on tour, or even to Vegas for a new residency, Lopez responded, "most definitely," leaving the details up in the air. "Who knows? One, both, the other, I don't know," she said. "We have to wait and see. I'm excited about it, though."

#Jennifer #Lopez #Supposed #Kiss #Madonna #VMAs