Entertainment
Jennifer Lopez almost part of Madonna, Britney Spears' MTV VMAs kiss? 14 ICONIC moments from the award show
Madonna and Britney Spears' kiss onstage at the 2003 MTV VMAs will definitely go down in history as one of the most unforgettable moments in pop culture. And now, Jennifer Lopez has revealed that she was supposed to be a part of that act! Yes, you read that right.
In an exclusive chat with E! News, JLo revealed that during that time, she was in Canada shooting for a film when Britney, her, and Madonna met up at the latter's house to do the performance. However, she could not get off her movie in time and so, they could not do it together.
Consequently, Jennifer was replaced by another popular pop singer Christina Aguilera. Madonna also kissed her during their performance of Like A Virgin and Hollywood. "We had talked about it," Jennifer informed. "I love Madonna. I'm a huge fan. I always have been." She also revealed that Like A Virgin by Madonna is her go-to karaoke song too.
Well, Madonna and Britney's onstage kiss is just one among the many other historic moments from the MTV VMAs throughout the years. Let's take a look at a few of these, shall we?
14 iconic moments from MTV VMAs
Madonna, Like A Virgin, 1984
Madonna delivered the first-ever MTV VMAs performance in 1984 and cemented her status as an ICON! The singer wore a white wedding dress and popped out of a cake as she went on to perform her hit song Like A Virgin. What's more, she even rolled down on stage – a move that was considered scandalous at that time, to say the least.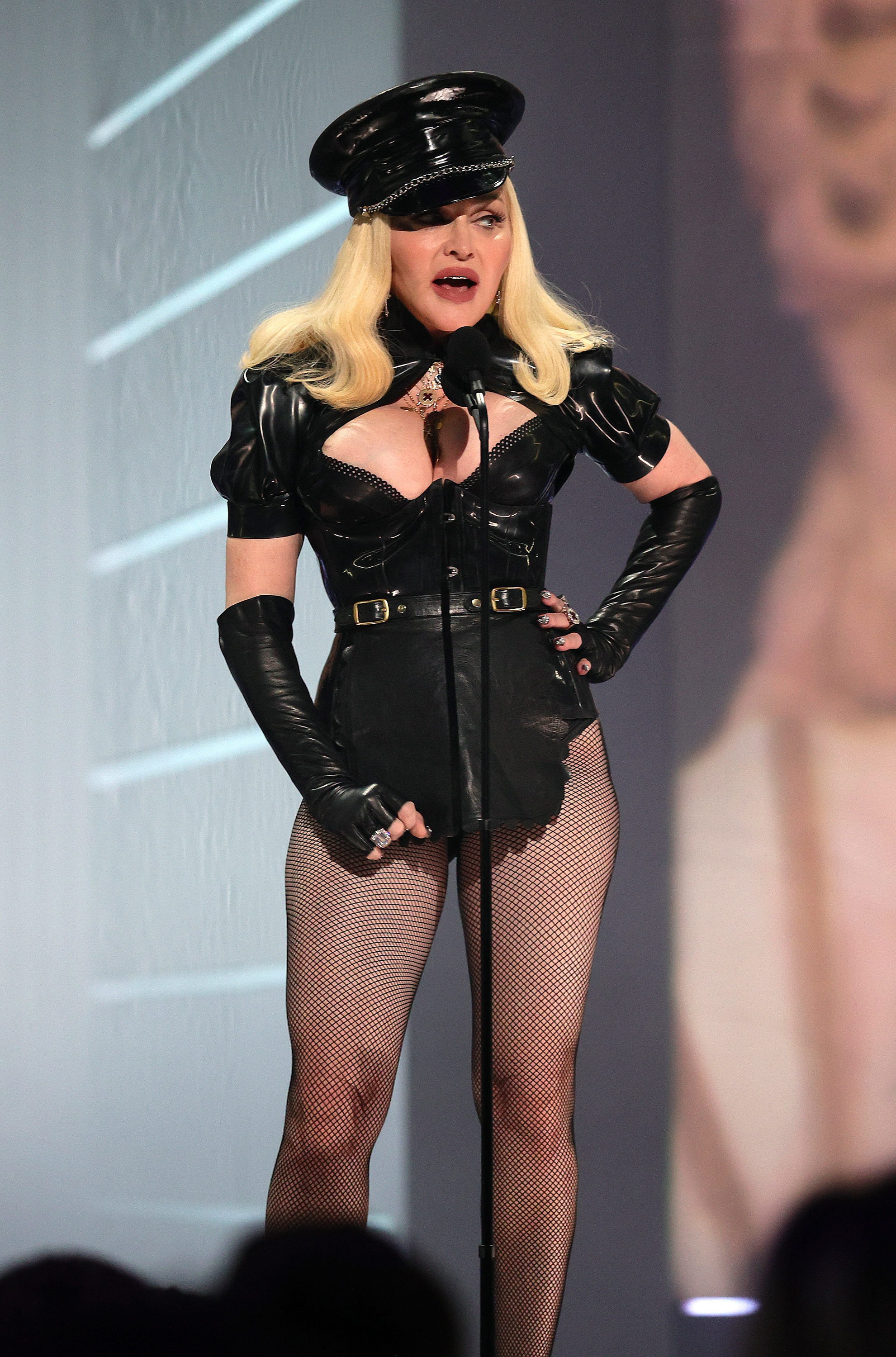 Nirvana, Lithium, 1992
At the 1992 VMAs, Nirvana played the chords to their banned song Rape Me only to then proceed to play Lithium. If this was not enough, the then bassist also went on to hit himself on the face with his own guitar. Drummer Dave Grohl also called out Axel Rose – the front man of Guns N' Roses.
Michael Jackson and Lisa Marie Presley's onstage kiss, 1994
Michael Jackson and Elvis Presley's daughter Lisa Marie Presley left everyone stunned with their on-stage kiss at the 1994 VMAs. Although the musical pair was married to each other at that point in time, their act led to many conversations. They stayed married for 18 months.
Fiona Apple's Acceptance Speech, 1997
Few acceptance speeches are as iconic and gutsy as Fiona Apple's at the VMAs in 1997, when she announced, "This world is b******t."
Britney Spears, Oops I Did It Again, 2000
Britney Spears has always been an icon and she proved it yet again when she performed her song Oops I Did It Again, in 2000 at the VMAs. She ripped off her suit to reveal a bejeweled naked outfit.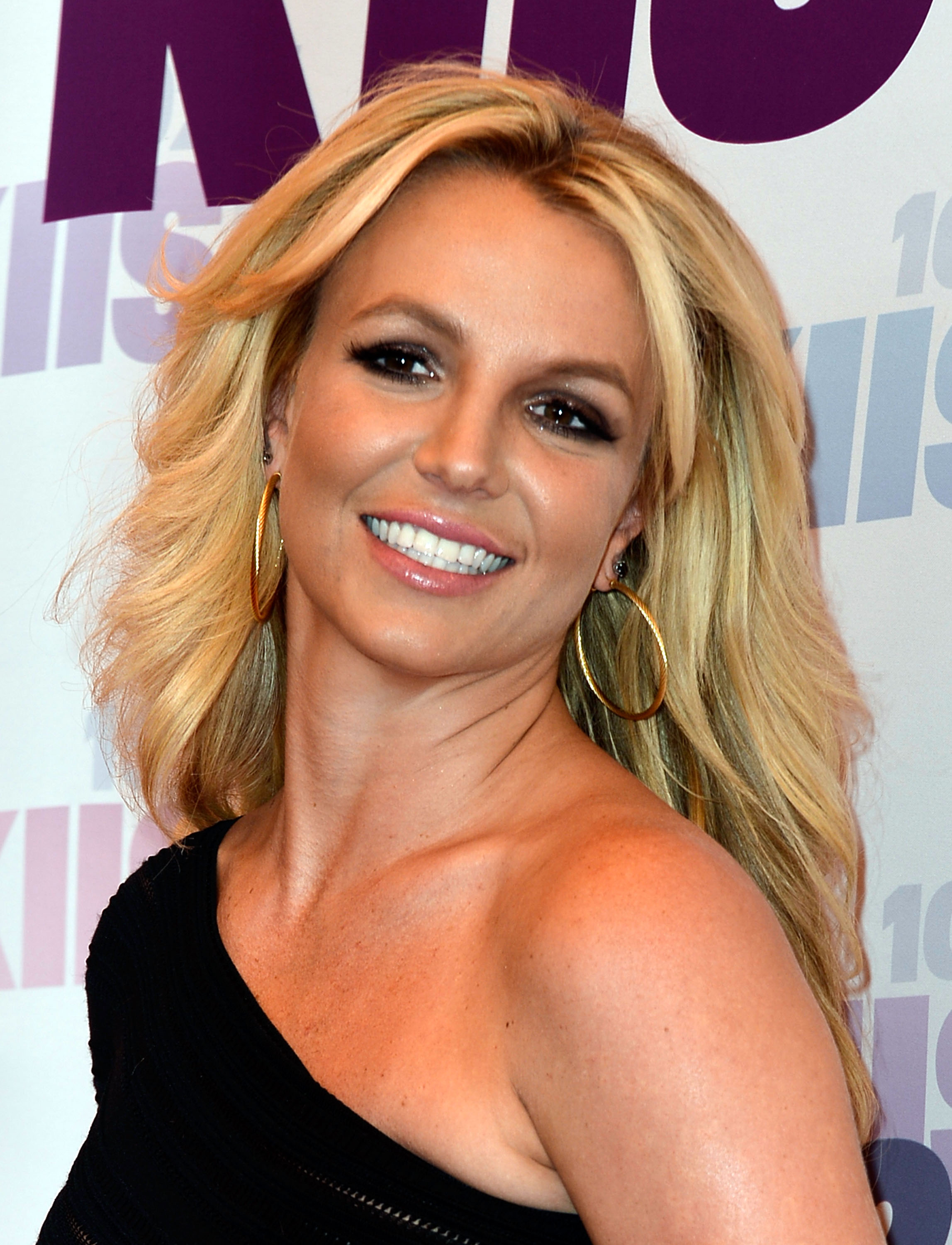 Britney Spears, Slave 4 U, 2001
In 2001, Britney left the audience and viewers agape when she performed on stage with a seven-foot-long yellow python in a forever-memorable jungle-themed performance.
Bruce Springsteen and the E Street Band, The Rising, 2002
Bruce Springsteen and the E Street Band collaborated for a moving performance at the 2002 VMAs, just after the horrific 9/11 attacks.
Taylor Swift's subway performance, 2009
Taylor Swift left her fans ecstatic as she gave a live performance at the New York City Subway. The performance concluded with her on top of a taxi in front of the Radio City Music Hall.
Lady Gaga, Paparazzi, 2009
In 2009, Lady Gaga amped up the shock factor in her performances. While she sang Paparazzi, it looked like she was smeared with blood and was bleeding from her chest.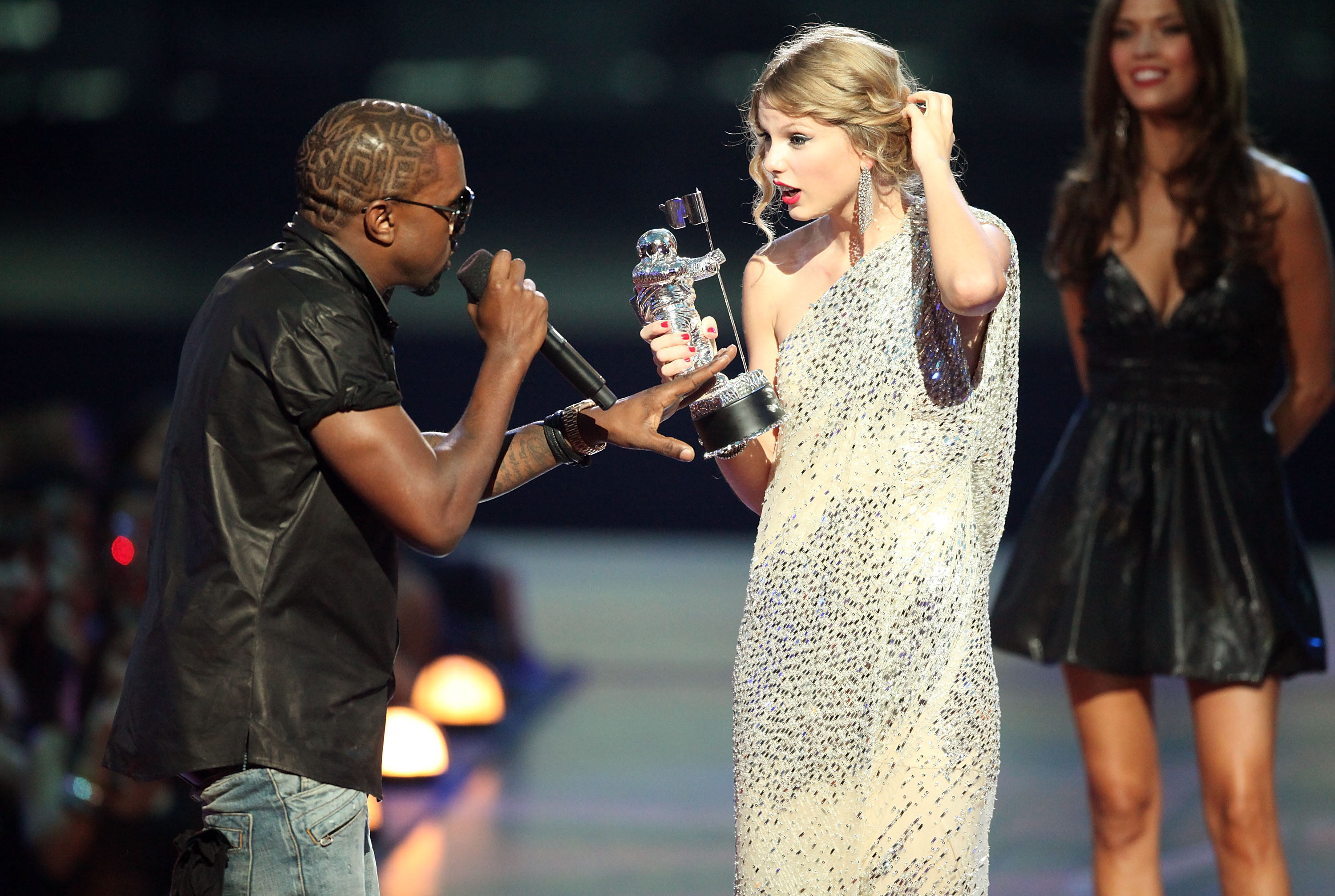 Kanye West interrupts Taylor Swift's acceptance speech, 2009
Regardless of whether you are a listener of either Swift's or West's music, you must have heard of their infamous, and unfortunate interaction at the 2009 MTV VMA, albeit in passing. So, here's what happened. Just as 19-year-old Taylor accepted her award for the Best Female Video, Kanye stormed onto the stage, took the mic from her, and announced that Beyonce had the best video, leaving Taylor visibly stumped.
Beyonce, Love On Top, 2011
Beyonce made one of the best pregnancy announcements ever as she revealed her baby bump onstage at the end of the performance of Love On Top at the 2011 VMAs.
Miley Cyrus and Robin Thicke, We Can't Stop, 2013
In 2013, Miley Cyrus and Robin Thicke's bold performance on We Can't Stop made a lot of headlines. The performance still exists in people's memories.
Nicki Minaj calls out Miley Cyrus, 2015
Ahead of the 2015 MTV VMAs, Miley gave an interview where she called Nicki 'not so polite'. The latter responded at the VMAs where she called out the Flowers singer and asked, "Miley, what's good?"
Lizzo performs Truth Hurts and Good As Hell, 2019
Lizzo delivered yet another iconic VMA performance in 2019 when she performed on Truth Hurts and Good As Hell, in front of a huge butt suspended from the air.
ALSO READ: MTV VMAs 2022 Winners List: Taylor Swift bags Video of the Year; Harry Styles, BLACKPINK win top honours
#Jennifer #Lopez #part #Madonna #Britney #Spears #MTV #VMAs #kiss #ICONIC #moments #award #show