Entertainment
Jennifer Coolidge: What are The White Lotus star and Golden Globes 2023 winner's 6 best sassy moments?
Jennifer Coolidge is one actress who has worked in Hollywood for several years and has been a part of some popular TV shows and movies. The actress recently won a Golden Globe award at the 2023 ceremony for her performance as Tanya McQuoid in The White Lotus Season 2. Last year she also bagged an Emmy for the same performance. Coolidge has over the years shown that she can easily pull off any role.
The actress bagged a Golden Globe Award 2023 in the Best Performance by an Actress in a Supporting Role in a Limited Series, Anthology Series or Motion Picture Made for Television category. She beat the likes of Claire Danes for Fleishman Is in Trouble, Daisy Edgar-Jones for Under the Banner of Heaven, Niecy Nash for Dahmer — Monster: The Jeffrey Dahmer Story and co-star Aubrey Plaza for The White Lotus to win the same. Jennifer Coolidge in her awards speeches and interviews has shown that she's a sassy person and here's a look at the moments when she did so and left us thoroughly impressed.
Jennifer Coolidge's Golden Globes 2023 speech 
Jennifer Coolidge after winning her Golden Globe Award delivered a memorable speech on stage. The actress addressed her career from American Pie to coming a long way and playing Tanya on the show. Addressing the shows creator Mike White, Coolidge spoke about how her life has changed since starring on the popular show and added that he changed her life in a million different ways. The actress revealed that her neighbours are speaking to her and that she was never invited to a party on the hill, and now everyone's inviting her. In the profanity-filled speech, Coolidge also praised Mike White and called him "one of the greatest people" she has ever met.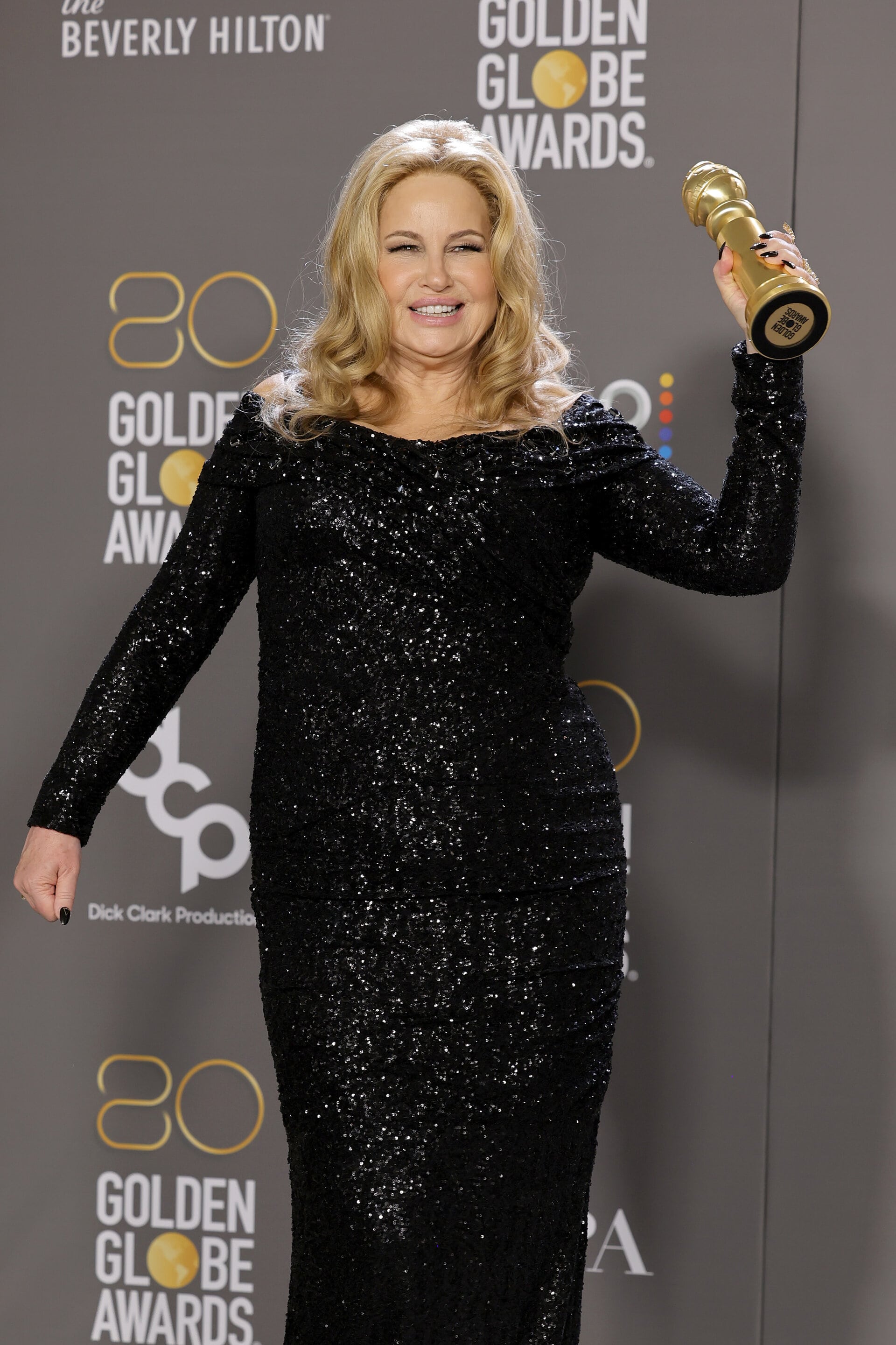 When Jennifer Coolidge spoke about shooting her shot with someone
Jennifer Coolidge is a mood when it comes to responding to interview questions and one of her sassiest moments happened to be when she spoke about a celebrity she would like to shoot her shot with at the Emmy Awards. The actress was asked by Access Hollywood if she had her eyes on anyone and Coolidge had the best response as she said she was "very excited about somebody" but she couldn't say their name and found out that the person is dead.
Jennifer Coolidge wanted to be the Queen of Monaco
Jennifer Coolidge in her hilarious 2023 Golden Globes speech also reflected on her younger days and the aspirations she had while starting out in showbiz. She opened up about having big dreams and expectations as a younger person and how they got fizzled by life. She further joked, she thought she was going to be the queen of Monaco "even though someone else did it."
Jennifer Coolidge on how American Pie helped her dating life
One of Jennifer Coolidge's most famous roles has been that of Stifler's mom in the American Pie franchise. In an interview with Entertainment Weekly, she spoke about how the role helped her dating life and also cleared the air about making a statement about sleeping with 200 men after her famous role in the franchise. Coolidge also once mentioned her "best hook-up story" about a young man who was charming but things got weird after he called his mom while they were still in bed together. 
Jennifer Coolidge's dance at Emmys 
Jennifer Coolidge had the best response after she was being played off with the music during her Emmys acceptance speech for The White Lotus. The actress went viral for hilariously dancing to the play-off music threatening to cut short her Emmys 2022 acceptance speech. The meme-worthy moment of the night left the audience completely impressed with the actress and how she handled her speech being cut-off midway.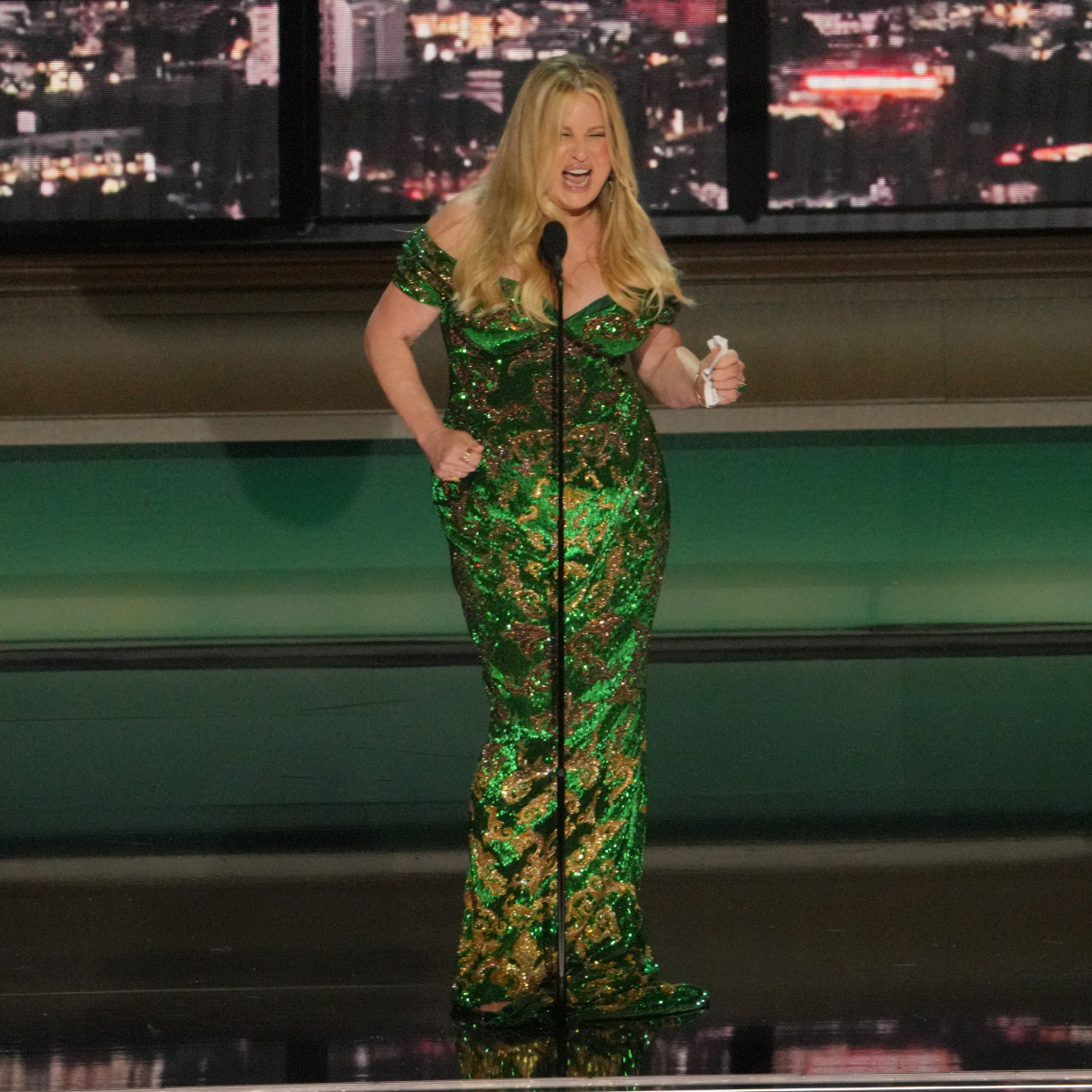 Jennifer Coolidge on fitting into her Emmys dress
Jennifer Coolidge doesn't mind speaking her mind and it's amazing how honest she gets about things. In one of her red carpet interviews, the actress spoke about her Emmys dress and revealed how it wasn't easy to fit into. The actress was asked by the interviewer at the 2021 Emmys about trying the famous "Bend and Snap" move in her dress she jokingly said how she could barely get her breasts into the dress, and hilariously mentioned how she needed some Crisco and other stuff to get her into the dress. The actress showed of her brilliant sense of humour as she gave this funny response.
Jennifer Coolidge has had an amazing career and she was most loved by fans in her past works such as Legally Blond,  2 Broke Girls, Best in Show among others. She also made cameo appearances in famous sitcoms such as Friends as well as Seinfeld. Although among her recent works, her performance as Tanya in The White Lotus' both seasons has won her massive praises.
ALSO READ: Golden Globes 2023 Winners List: Who won during the 80th Golden Globe Awards?
#Jennifer #Coolidge #White #Lotus #star #Golden #Globes #winners #sassy #moments