Business
Infosys shares bounce back after falling in early trade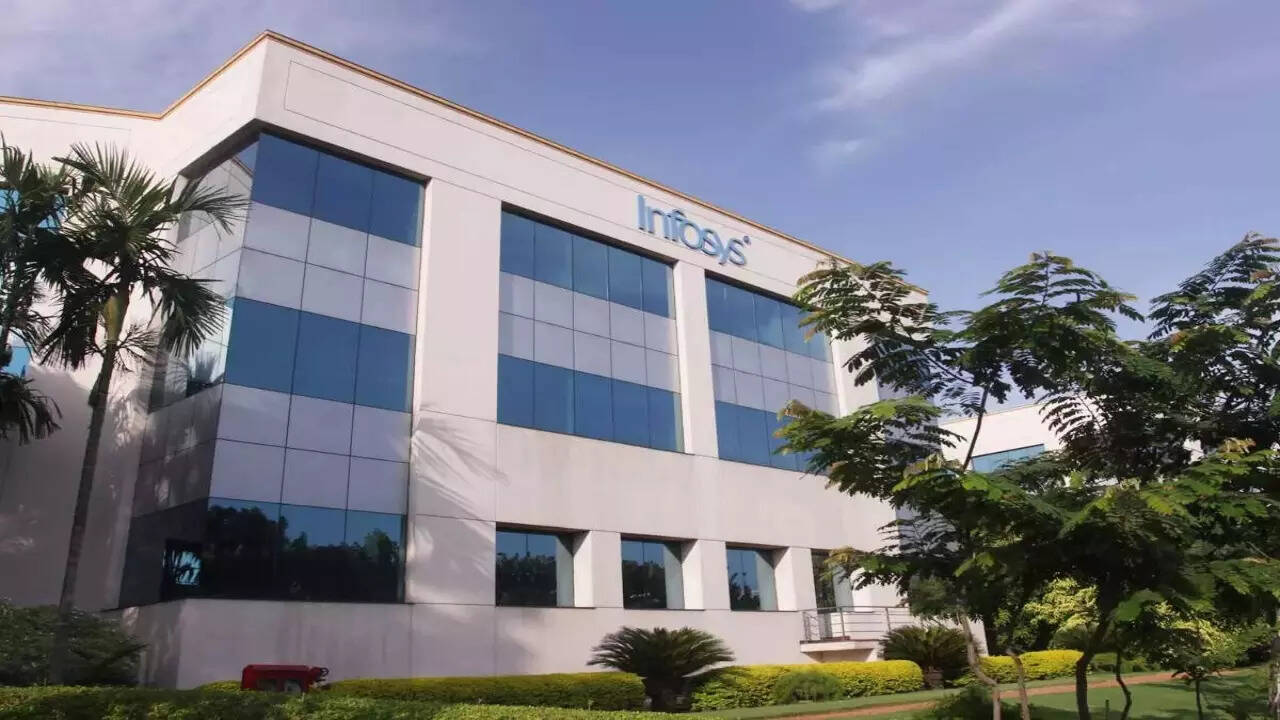 NEW DELHI: Shares of Infosys bounced back after declining in initial trade on Friday and were trading in the positive territory, a day after it announced its December quarter earnings. The stock, after making a positive beginning, declined 0.84 per cent to Rs 1,468 on the BSE. However, later it bounced back and climbed 0.74 per cent to Rs 1,491.65.
Similarly, at the NSE, the company's shares began the trade on a positive note but later gave up the gains and slipped 0.85 per cent to Rs 1,468.
However, later the stock recovered the early lost ground and advanced 0.68 per cent to Rs 1,490.80.
The 30-share BSE sensex was trading 185.69 points lower at 59,772.34, while the NSE Nifty quoted 47.25 points down at 17,810.95.
Infosys on Thursday reported a better-than-expected 13.4 per cent rise in profit in the December quarter and raised its annual sales forecast on a strong deal pipeline even as it warned of "constraints" in certain verticals amid slowing global economy.
Consolidated net profit rose to Rs 6,586 crore in October-December 2022 as against Rs 5,809 crore a year back.
The IT bellwether expects a revenue growth of 16-16.5 per cent for the current financial year compared to a growth of 15-16 per cent it had projected earlier despite the "changing global conditions".
"Infosys has reported a good result. Though the margins have not expanded, the stability reflects the company's cost optimisation measures. Changes in the macroeconomic environment will bring clarity regarding the company's spending sentiments, and the last quarter of the fiscal year remains a crucial time to observe," said Urmi Shah, Research Analyst, SAMCO Securities on Q3 FY23 result by Infosys.

#Infosys #shares #bounce #falling #early #trade