Business
Inflow in gold ETFs drops 90% in 2022; asset base, investors account grow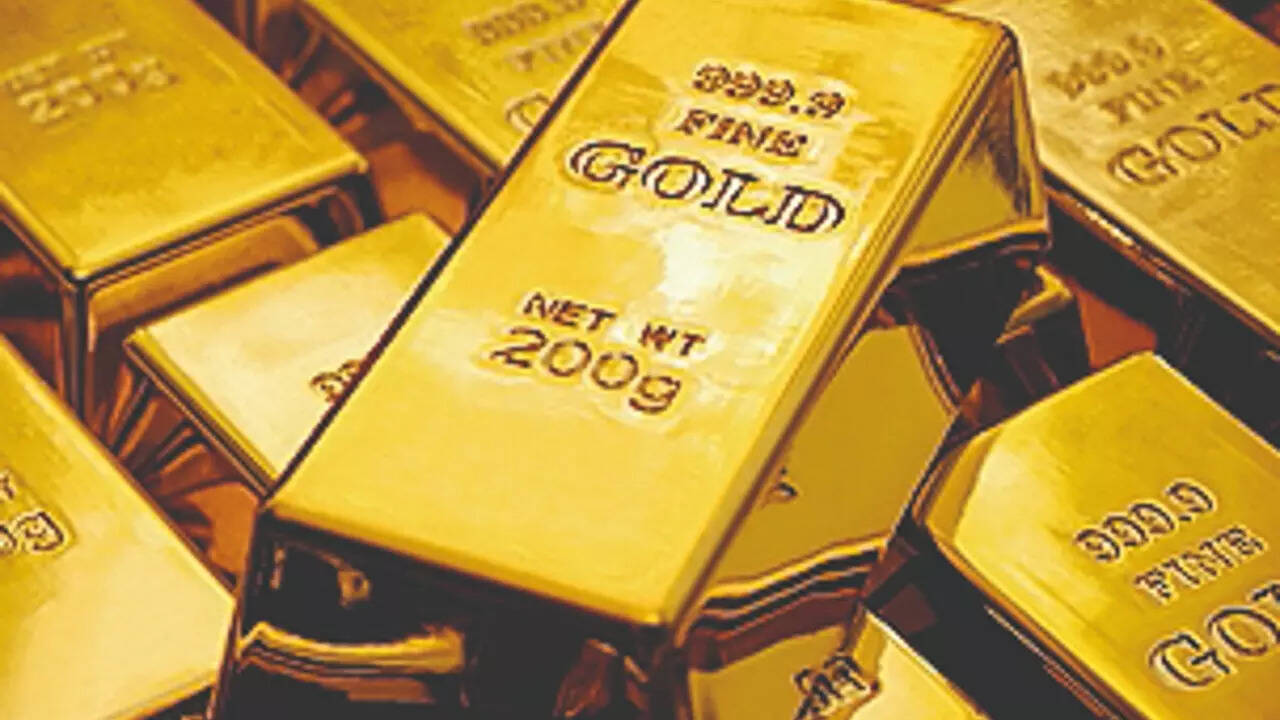 NEW DELHI: Inflow in gold exchange traded funds (ETFs) plunged by 90 per cent to Rs 459 crore in 2022 due to rising prices of yellow metal, increasing interest rate structure coupled with inflationary pressures.
This was way lower than an inflow of Rs 4,814 crore seen in the segment during 2021 and Rs 6,657 crore in 2020, data with Association of Mutual Funds in India (Amfi) showed.
However, the asset base of gold ETFs and investors' account or folio numbers increased in 2022 from the preceding year.
"A rising price (of gold) probably puts some pressure on investors, with a lot of people holding back their investments while they wait for a correction. A rising interest rate structure coupled with inflationary pressures that the economy has been witnessing for most part of this year has also posed challenges," Kavitha Krishnan, senior analyst manager research, Morningstar India, said.
On the domestic front, investors are preferring to invest in equities over other asset classes with the segment attracting an investment of Rs 1.6 lakh crore in 2022, way higher than Rs 96,700 crore seen in the preceding year.
Also, SIP's flows too have witnessed a significant rise with investors likely redeeming out of other asset classes in favour of equity funds.
Globally, uncertainties around the Russia-Ukraine war and a hawkish stance by the US Federal Reserve among other factors have led to record outflows from gold ETFs, Krishnan added.
Despite this, gold ETFs continued to see inflow, although the quantum of investment in the category declined last year, compared to preceding two years.
The positive inflow helped in pushing assets under management of gold funds by over 16 per cent to Rs 21,455 crore at the end of December 2022 from Rs 18,405 crore a year ago.
Gold, with its superlative performance over the last few years, has attracted significant investor interest and the consistent surge in their folio numbers is a testimony of the same.
During the year, the folio numbers in gold ETFs surged by 14.29 lakh to 46.28 lakh in December 2022 from 32.09 lakh in December 2021. This shows that investors have become more inclined towards gold related funds.
Going forward, the segment may get more inflow in case there is a volatility in the market due to change in the interest rate regime across the globe, Swapnil Bhaskar, head of strategy, Niyo (neo-bank for millennials) said.
Manish Maryada, CEO and co-founder, Fello, game based savings app, said that SGBs (Sovereign Gold Bonds) have been making more noise in the market. Press and people speak much more about SGBs than gold ETFs because of the tax benefits associated with SGBs. Now in order to get a similar growth trend for gold ETFs, some preferential comforts should be provided in taxation to gold ETFs and reducing the LTCG (Long-Term Capital Gain) to half can be a great first step to push this.
Generally, investors invest in gold for long term and categorising this in a tax saving category similar to ELSS will have a mass adoption as gold as an asset is close to the Indian audience and such moves by the government will not only push mass adoption of gold ETFs but will also make this asset class much more prevalent across the users, he added.
Gold ETF, which aims to track the domestic physical gold price, are passive investment instruments that are based on gold prices and invest in gold bullion.
In short, gold ETFs are units representing physical gold which may be in paper or dematerialised form. One gold ETF unit is equal to 1 gram of gold and is backed by physical gold of very high purity. They combine the flexibility of stock investment and simplicity of gold investments.

#Inflow #gold #ETFs #drops #asset #base #investors #account #grow