India
Indian man shot dead, other family members injured in US by 3 masked men | India News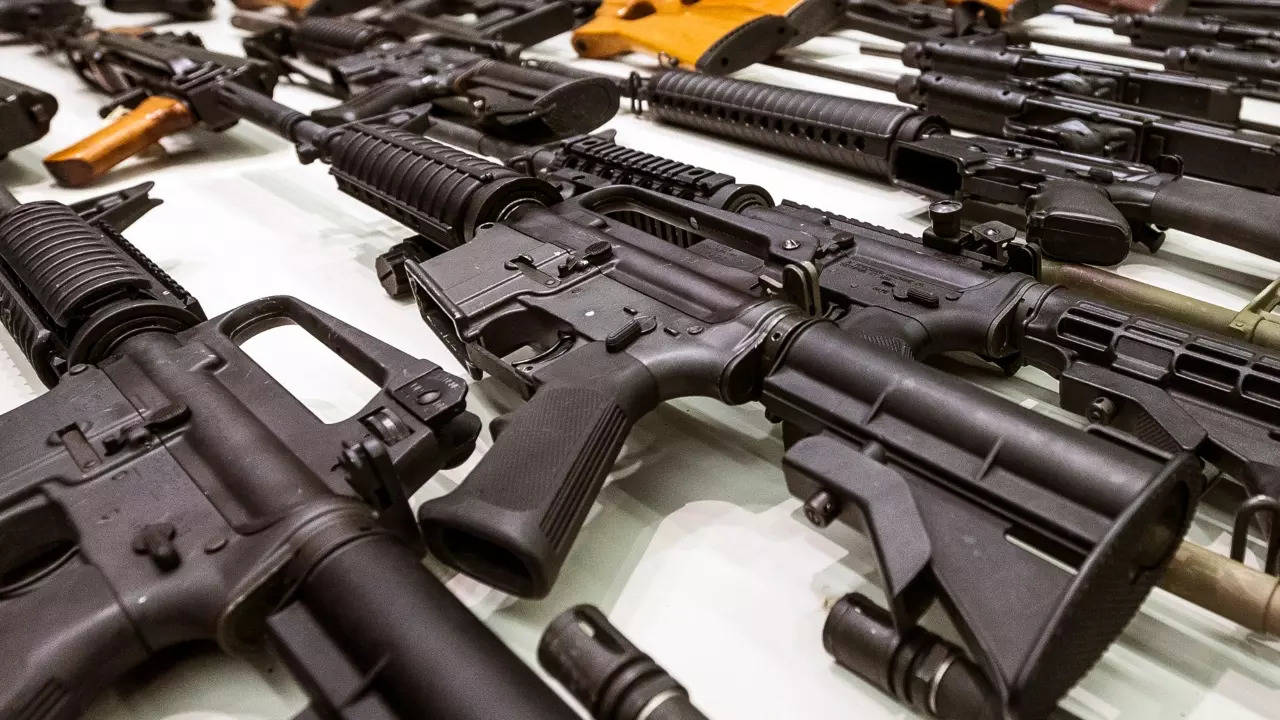 NEW YORK: A 52-year-old Indian-American man was shot and killed in his driveway by three masked men in Georgia, leaving his wife and daughter injured, police said, the second such incident involving Indians in the US within a week.
The incident took place on January 20 on Thoroughbred Lane near Hartley Bridge Road, Georgia.
Pinal Patel and his family arrived home from work when they were confronted by three masked individuals with guns, the Bibb County Sheriff's Office said in a statement on Monday.
Patel confronted the three and while doing so, shots were fired at the family.
After deputies arrived, they found Pinal, his wife Rupalben Patel, and daughter Bhakti Patel, suffering from gunshot wounds in the driveway of their home, the statement said.
All three were transported to Atrium Health where Pinal was later pronounced deceased by Deputy Coroner Luann Stone, it said.
Rupalben and her daughter are stated to be in stable condition.
The three masked individuals then ran to a dark in colour vehicle waiting across the street occupied by a fourth person, the statement said.
The individuals then fled the scene and no items were reported to have been taken from the family, it said.
Investigators have sought public assistance in locating the four-door vehicle and assistance in identifying the persons.
There has been a rise in attacks on Indians in the US.
A 23-year-old Indian student died after he was shot during an armed robbery in Chicago on Sunday.
Devsish Nandepu was shot and killed in Princeton Park on the South Side while his friend K Sai Charan was injured and admitted to a hospital.

#Indian #man #shot #dead #family #members #injured #masked #men #India #News