India
India to commission fifth Scorpene submarine as INS Vagir next week | India News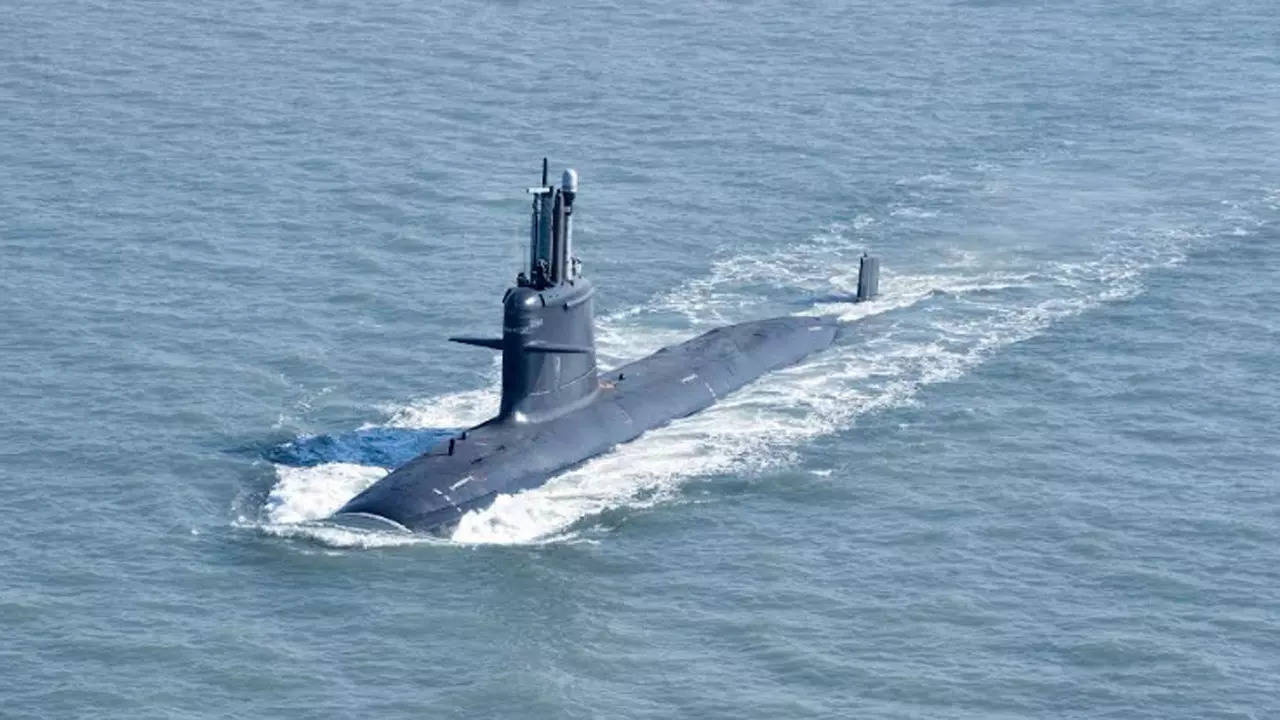 NEW DELHI: The Navy will commission its fifth diesel-electric Scorpene submarine as INS Vagir next week, with the sixth and the last one to be delivered by the end of this year under the over Rs 23,000 crore project inked with French companies way back in 2005.
Navy chief Admiral R Hari Kumar will be the chief guest for the commissioning ceremony at the naval dockyard in Mumbai on January 23. There have been huge cost and time overruns in this `Project-75' underway at Mazagon Docks (MDL) in collaboration with M/s Naval Group, France.
But the major concern now is the continuing huge delay in the follow-on programme under the "strategic partnership" model to build six more advanced diesel-electric submarines under 'Project-75-India' for over Rs 42,000 crore. The depletion in India's underwater combat arm has to be seen in the context of the ever-increasing Chinese naval footprint in the Indian Ocean Region.
As earlier reported by TOI, the foreign companies in the fray to build the six new submarines in collaboration with either MDL or private L&T shipyard have been granted yet another extension till August this year to submit their commercial and technical bids.
The "acceptance for necessity" for Project-75I submarines, with both land-attack cruise missiles as well as air-independent propulsion (AIP) for greater underwater endurance, was incidentally first granted in November 2007.
It will take almost a decade for the first such submarine to roll out after the contract is eventually inked. China, which has 50 diesel-electric and 10 nuclear submarines, meanwhile is in the process of supplying eight Yuan-class diesel-electric submarines with AIP to Pakistan.
The Navy on Thursday said the commissioning of INS Vagir (sand shark) will boost its capability to further India's maritime interests. "The submarine is capable of undertaking diverse missions including anti-surface warfare, anti-submarine warfare, intelligence gathering, mine laying and surveillance missions," an officer said.
Four Scorpenes have been commissioned as INS Kalvari, INS Khanderi, INS Karanj and INS Vela, which are equipped with long-range guided torpedoes and tube-launched anti-ship missiles as well as advanced sonars and sensor suites, till now. The last, Vagsheer, will be delivered by end-2023.
Apart from them, the Navy is grappling with just six old Russian Kilo-class and four German HDW submarines in the conventional underwater fleet. On the nuclear front, India currently has only one operational SSBN (naval parlance for nuclear-propelled submarines armed with nuclear-tipped ballistic missiles), INS Arihant, while the second INS Arighat is slated to join it soon.
As per approved plans, the Navy requires at least 18 conventional submarines, four SSBNs and six nuclear-powered attack submarines (SSNs) to tackle the collusive China-Pakistan threat.

#India #commission #Scorpene #submarine #INS #Vagir #week #India #News