India
India in Amrit Kaal is like a fighter pilot: PM Modi | India News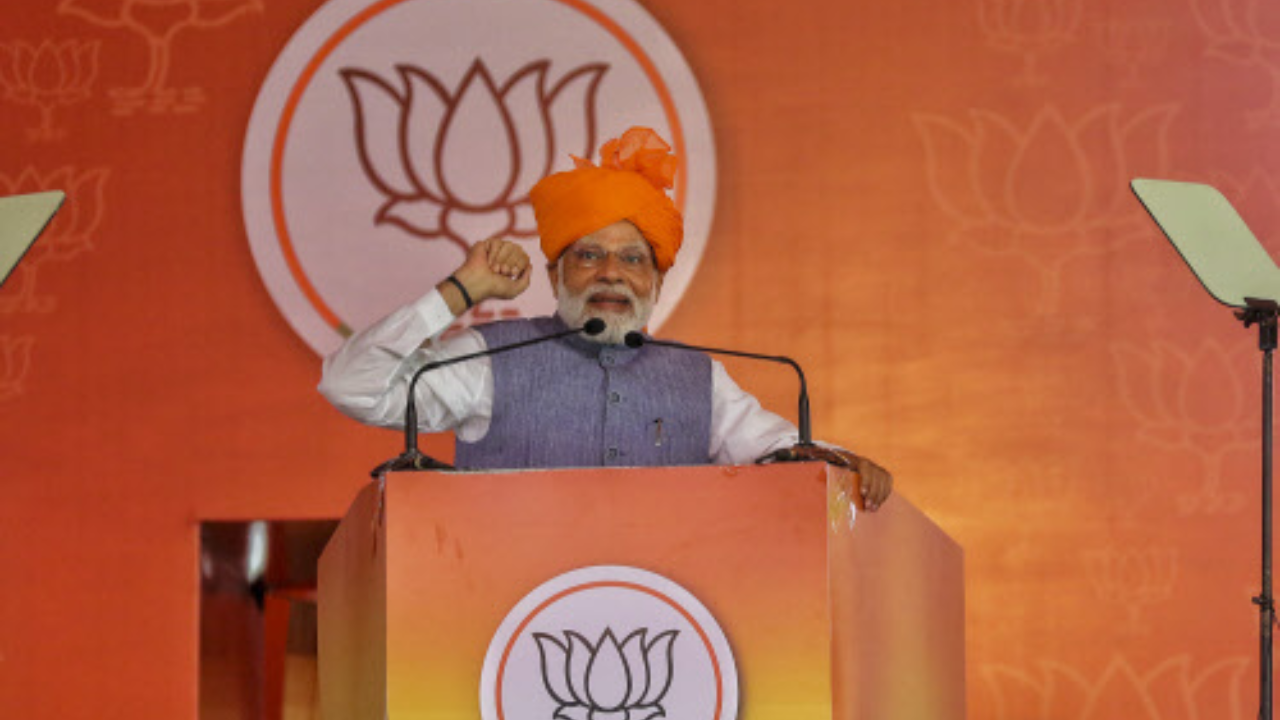 BENGALURU: India in "Amrit Kaal" is like a fighter pilot, Prime Minister Narendra Modi said on Monday while exuding confidence that the country's defence exports will jump to $5 billion by 2024-25 from the current $1.5 billion.
Speaking at the inaugural of Aero India here, Modi said: "The India of today thinks fast, thinks far and takes quick decisions", all of which are qualities in a fighter pilot. He added: "The new India of 21st Century will neither miss any opportunity nor will it lack in effort."
Reiterating that India's successes are bearing witness to its capabilities, Modi said the Tejas, INS Vikrant, advanced manufacturing facilities in Surat and Tumkur are the potential of self-reliant India with which the world's new alternatives and opportunities are linked.
He underlined that the nation which used to be the largest defence importer for decades has now started exporting defence equipment to 75 countries in the world. Referring to the transformation of the defence sector in the last eight-nine years, he said that the aim is to take defence exports from $1.5 billion to $5 billion by 2024-25.
"From here India will take rapid strides to be included among the largest defence manufacturing countries and our private sector and investors will play a big role in that," Modi said, while calling upon the private sector to invest in the defence sector which will create new opportunities for them in India and in many other countries.
India is a nation which is not afraid but excited to soar to new heights, he said, adding that the country is always rooted however high it flies and whatever its speed is.
"Aero India's deafening roar echoes India's message of 'reform, perform and transform'. The entire world is taking note of the reforms made for 'Ease of Doing Business', reforms in FDI in defence and other sectors and simplification of processes for issuing licences to industries while also increasing their validity," he said.
The Prime Minister said where there is demand, expertise as well experience, Industry growth is natural. He assured the gathering that efforts to strengthen the sector will keep going forward even stronger.
Calls Upon K'taka Youth
"Bengaluru sky is bearing testimony to the capabilities of New India. This new height is the reality of New India. The youth of Karnataka should deploy their technological expertise in the field of defence to strengthen the country," Modi said.
When the country moves forward with new thinking and new approach, he said, its systems also start changing according to the new thinking. "Today, Aero India is not just a show, it not only showcases the scope of the defence industry but also showcases the self-confidence of India," he added.
Defence minister Rajnath Singh and Karnataka chief minister Basavaraj Bommai, reiterating what they had said Sunday about the airshow, while Singh said India's growth and confidence in the defence sector was an example of the PM's leadership.
Singh said Aero India has also played a role in furthering India's defence capabilities and praised Karnataka's contribution to overall development of technologies.

#India #Amrit #Kaal #fighter #pilot #Modi #India #News