India
'India can boost international trade by making borders superfluid': World Bank country director | India News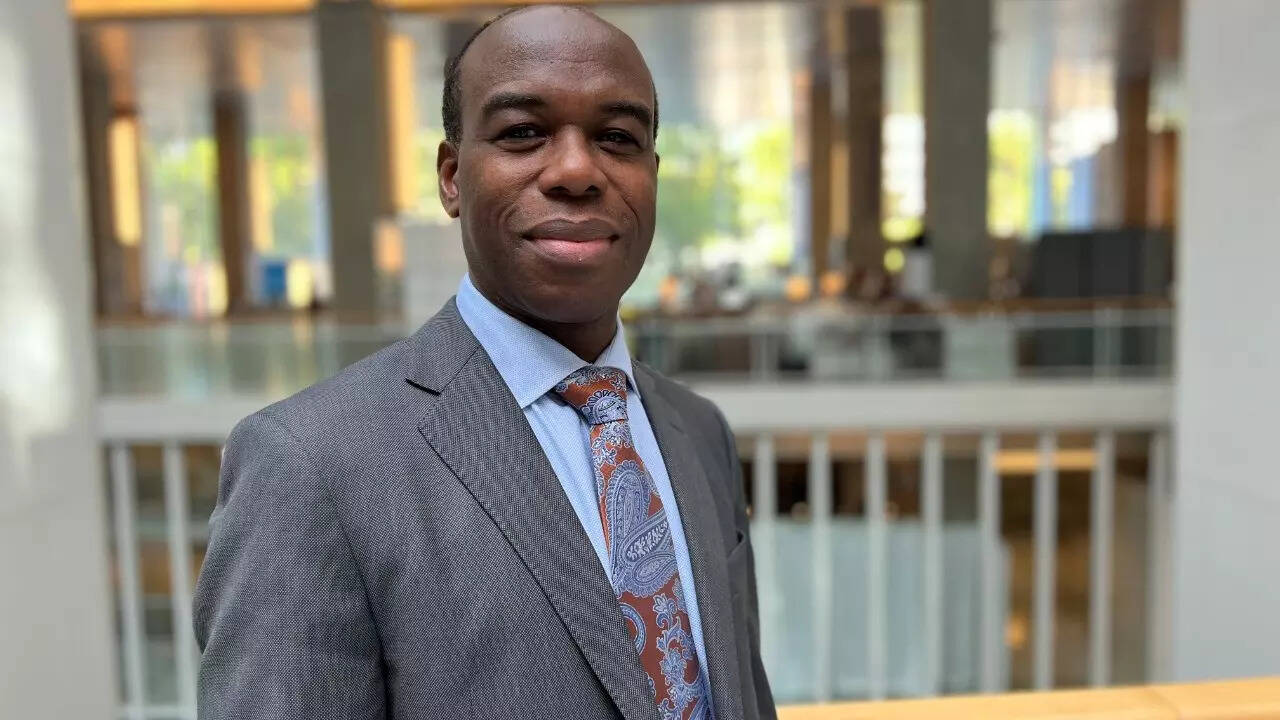 GUWAHATI: India can increase inter-regional trade with its neighbouring countries threefold by making international borders superfluid for the seamless movement of logistics, goods and tourists, World Bank's country director, Auguste Tano Kouame said here on Friday.
He was speaking on the sidelines of a brainstorming session 'Unlocking Economic Opportunities for Northeast States' organised by the Assam government and the World Bank.
Talking to TOI, he said impediments in the full implementation of the Motor Vehicles Agreement (MVA) 2015 signed and ratified by India, Bangladesh and Nepal must be removed to ensure smooth movement, something which was agreed upon by high-level officials and delegates,
Delegates noted with concern that the agreement has yet to become effective — eight years after the MVA framework agreement was signed in 2015 — and called for its early implementation.
"The MVA is an important step towards this direction and can bring increased economic opportunities to rural communities in the NE," Auguste said. "If India has greater trade with Bangladesh and other countries, based on India's natural and economic environment, the country's trade level would be three times higher," Auguste said, adding that the NE will reap even more benefits.
He said full implementation of MVA alone can help northeast grow by reducing inequality in the region. "Especially rural people and women can benefit immensely," Auguste said.
According to the World Bank report, Connecting to Thrive: Challenges and Opportunities of Transport Integration in Eastern South Asia, real income of the northeastern states can increase by 5-15 percent if transport routes between India and Bangladesh are fully integrated by implementing the MVA. The World Bank has estimated that under the MVA, goods traveling from Agartala in Tripura to Kolkata in West Bengal can experience a 65 percent reduction in time and a 68 percent reduction in cost under the MVA.
"Once restrictions on the movement of Indian cargo trucks through Bangladesh are lifted, the Guwahati to Chattogram (in Bangladesh) road route will become more popular as it is about 40 percent faster and cheaper than the current Guwahati to Kolkata route through the Siliguri corridor," read a World Bank statement.
Delegates noted with concern that the agreement has yet to become effective—eight years after the MVA framework agreement was signed in 2015—and called for its early implementation, it said.
"Currently, high tariffs, trade barriers, and inefficient border procedures in the region discourage intra-regional trading among South Asia's eight nations," read the statement.
The Connecting to Thrive report found that it is faster and cheaper for a firm in India to trade with a company in Brazil or Germany than with a company next door in Bangladesh. The report also estimated that efficient implementation of the MVA can lead to an increase in the national income for India by 7.6 percent, and for Bangladesh by 16.6 percent.
Cecile Fruman, World Bank's director for Regional Integration and Engagement for the South Asia Region said easier customs procedures, if initiated, can be instrumental in boosting trade between India and its neighbours. "Reducing burden in terms of transactions, documents can be key along with improvement of transit routes infrastructure," she said.
"Northeast India faces severe connectivity challenges, as trade routes through Bangladesh are virtually non-existent," said Fruman, adding the limited trade routes between India and Bangladesh through northeast are not closed but challenging to move goods.
"Still, in the international border, goods need to be shifted physically from one truck to another. It's time consuming and hampering business, especially of perishable goods," she added.
"The northeast region, and in particular the states that share a border with Bangladesh, can be the biggest beneficiary of the MVA, through enhanced regional trade, output, employment and improved living standards," Fruman said. She said Bangladesh is keen on purchasing agriculture and horticulture products from northeast and also services. "Bangladesh can give a new dimension to tourism in northeast, including medical tourism," she said.

#India #boost #international #trade #making #borders #superfluid #World #Bank #country #director #India #News