India
How can I-T department act against Anil retrospectively, asks HC | India News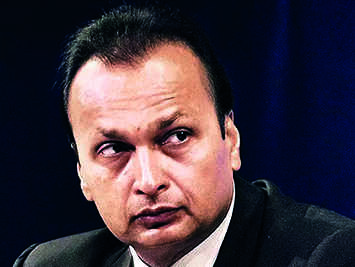 MUMBAI: Questioning the income tax department's attempt to prosecute industrialist Anil Ambani retrospectively under the Black Money Act, the Bombay high court on Monday extended interim relief to him and directed that no action be taken against him till February 20. It issued a notice to the Attorney General R Venkataramani in connection with Ambani challenging the constitutional validity of certain sections of the law.
The HC was hearing a petition by Ambani challenging a show cause notice issued to him on August 8, 2022, for allegedly evading Rs 420 crore in taxes on undisclosed funds worth over Rs 814 crore held in two Swiss bank accounts.
Ambani had last September filed the petition against certain provisions of the Black Money (Undisclosed Foreign Income & Assets) and Imposition of the Tax Act, 2015. The Act came into force in the year 2015. The transactions alleged are of the assessment year 2006 and 2010-11. The criminal provisions cannot have retrospective effect, Ambani's counsel had earlier argued, relying on Article 20 (protection against retrospective application of criminal law) of the Constitution of India.
The HC had granted Ambani urgent interim relief on September 26, 2022, and directed the I-T department not to proceed further with the show cause notice. On Monday, the HC bench of Justices Gautam Patel and S G Dige continued the interim relief and posted the matter for hearing next on February 20.
Ambani's petition said that the show cause notice was issued on the basis of assessment made against him for the assessment year 2019-2020, by the I-T deputy director and it was pending appeal before the Commissioner of Income Tax (Appeal).

#department #act #Anil #retrospectively #asks #India #News