Business
Hindenburg's short sell call shaves $12 billion off Gautam Adani stocks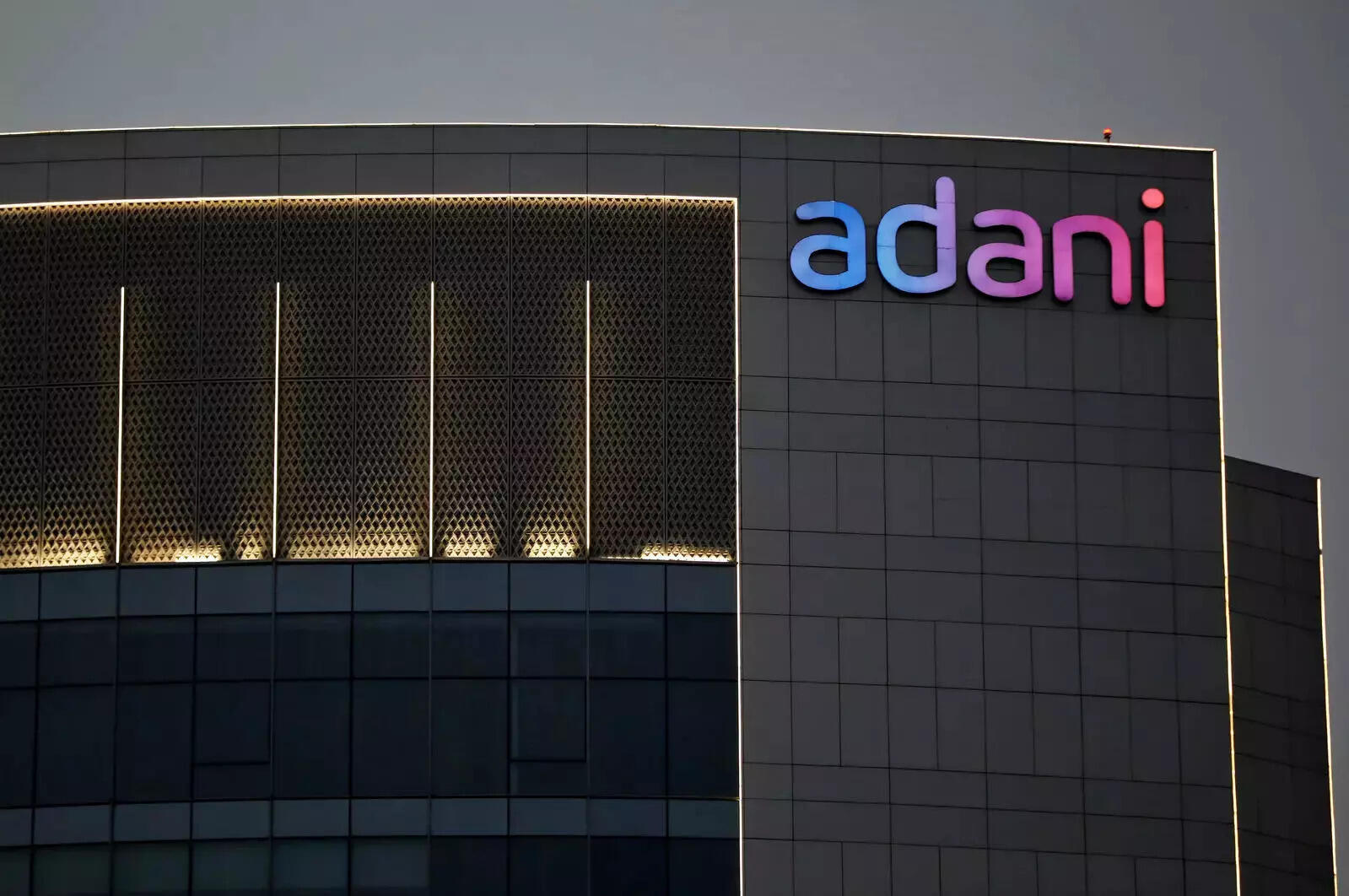 MUMBAI: Shares in Adani Group companies lost $12 billion in market value after US investor Hindenburg Research said it was shorting the conglomerate's stocks and accused firms owned by Asia's richest person of "brazen" market manipulation and accounting fraud.
Bonds and shares of Adani-related entities slumped after Hindenburg, an investment research firm that specializes in short-selling, made wide-ranging allegations of purported corporate malpractice following a two-year investigation into Gautam Adani's companies.
Hindenburg's January 24 report details a web of Adani-family controlled offshore shell entities in tax havens, from the Caribbean, Mauritius and the United Arab Emirates. It claims these were used to facilitate corruption, money laundering and taxpayer theft, while siphoning money from the group's listed companies, whose businesses range from ports to power.
The research firm, founded by Nate Anderson, notes that the opinions and investigative commentary are its own, and readers are advised that use of the material is at their own risk. Hindenburg has previously targeted companies including electric vehicle maker Nikola Corp.
The report is "a malicious combination of selective misinformation and stale, baseless and discredited allegations," Adani Group Chief Financial Officer Jugeshinder Singh said in a statement.
The report was released on the same day that a key share sale from Adani Enterprises, aimed at attracting a broader network of investors, is set to open for subscription. The timing "clearly betrays a brazen, mala fide intention to undermine" and damage the share sale plan, said Singh.
The billionaire's flagship firm Adani Enterprises Ltd fell 1.5%. Adani Transmission Ltd tumbled by 9%, the most among group stocks, followed by roughly 7% plunges in cement makers ACC Ltd and Ambuja Cements Ltd — recent acquisitions that are more widely owned by funds.
The market value of 10 Adani-owned stocks, including the cement makers and media firm New Delhi Television Ltd, was eroded by about $12 billion on Wednesday, data compiled by Bloomberg show. Still, companies in his empire remain up more than $50 billion over the past year.
The 2032 dollar bond issued by Adani Ports and Special Economic Zone Ltd sank 7 cents to 71.5 cents on the dollar, the biggest drop since issuance in 2021.
A prominent research outfit, Hindenburg is best known for its critical reports on companies in the electric vehicle industry. It was instrumental in bringing down the founder of Nikola, which was accused by Hindenburg in 2020 of being built on "dozens of lies." Nikola founder Trevor Milton eventually stepped down as chairman and was found guilty of securities fraud. More recent targets include Clover Health and Lordstown Motors.
"These are renowned short sellers. Their track record has been strong, with recent allegations against Nikola Corp. leading to a 40% drop in share prices," said Nitin Chanduka, a Singapore-based analyst with Bloomberg Intelligence. If allegations turn out to be true, Chanduka said it could lead to "more regulatory oversight and a deeper scrutiny given Adani Group's systemic importance."
The broadside from Hindenburg comes at a critical time for Adani. The tycoon is seeking to raise his international profile and is aggressively branching into new businesses, including cement and media, in his power base of India, where he is seen to enjoy a close relationship with Prime Minister Narendra Modi. The Adani empire's expansion plans are closely aligned to the government's development and economic goals.
Adani rocketed up the Bloomberg Billionaire's Index last year past the likes of Bill Gates and Warren Buffett, and his fortune now totals $118.9 billion, making him the fourth-wealthiest person in the world.
New allegations
While many of the allegations made by Hindenburg against Adani had already surfaced, including over-valuations and concentrated holdings by Mauritius-based investors in his companies, some details gleaned from the entire Mauritius registry have been made public for the first time, according to Brian Freitas, an Auckland-based analyst who publishes independent research on website Smartkarma.
"It will not only shine a light on the group, but also on corporate governance in India," said Freitas. But the report is unlikely to have "any big impact on the follow-on offer because the company would have ensured that there is sufficient demand for the book to be covered."
Hindenburg said it had taken a short position in Adani's companies through US-traded bonds and non-Indian-traded derivative instruments. Here's a quick rundown of some of their main allegations:
*Identified 38 Mauritius shell entities controlled by Adani's brother, Vinod Adani, or his close associates plus entities controlled by him in other tax havens.
*The offshore shell network seems to be used for earnings manipulation.
*Adani Group has previously been the focus of four major government investigations relating to allegations of fraud.
*Adani Enterprises and Adani Total Gas Ltd appear to be audited by a tiny firm, with no current website, only four partners and 11 employees, and which has audited just one other listed firm.
*The auditor "hardly seems capable of complex audit work" when Adani Enterprises alone has 156 subsidiaries and many more joint ventures.
Slowing bull run
Adani companies trade at price-to-earnings ratios many times those of peer companies both in India and around the globe, including firms in the Reliance empire of rival tycoon Mukesh Ambani — Adani's predecessor as Asia's richest man. There are some signs the bull run is slowing, with most Adani group stocks starting the year with declines even before Hindenburg's report.
Investors and analysts have also flagged concerns over the high levels of debt seen in the empire's listed units. Gross debt at six Adani firms — Adani Enterprises, Adani Green Energy, Adani Ports, Adani Power Ltd, Adani Total Gas and Adani Transmission — stood at 1.88 trillion rupees ($23 billion) as of March-end 2022.
"Even if you ignore the findings of our investigation and take the financials of Adani Group at face value, its seven key listed companies have 85% downside purely on a fundamental basis owing to sky-high valuations," Hindenburg said in the report.

#Hindenburgs #short #sell #call #shaves #billion #Gautam #Adani #stocks